The Maple Leafs' biggest need and why that one trade might finally get them over the hump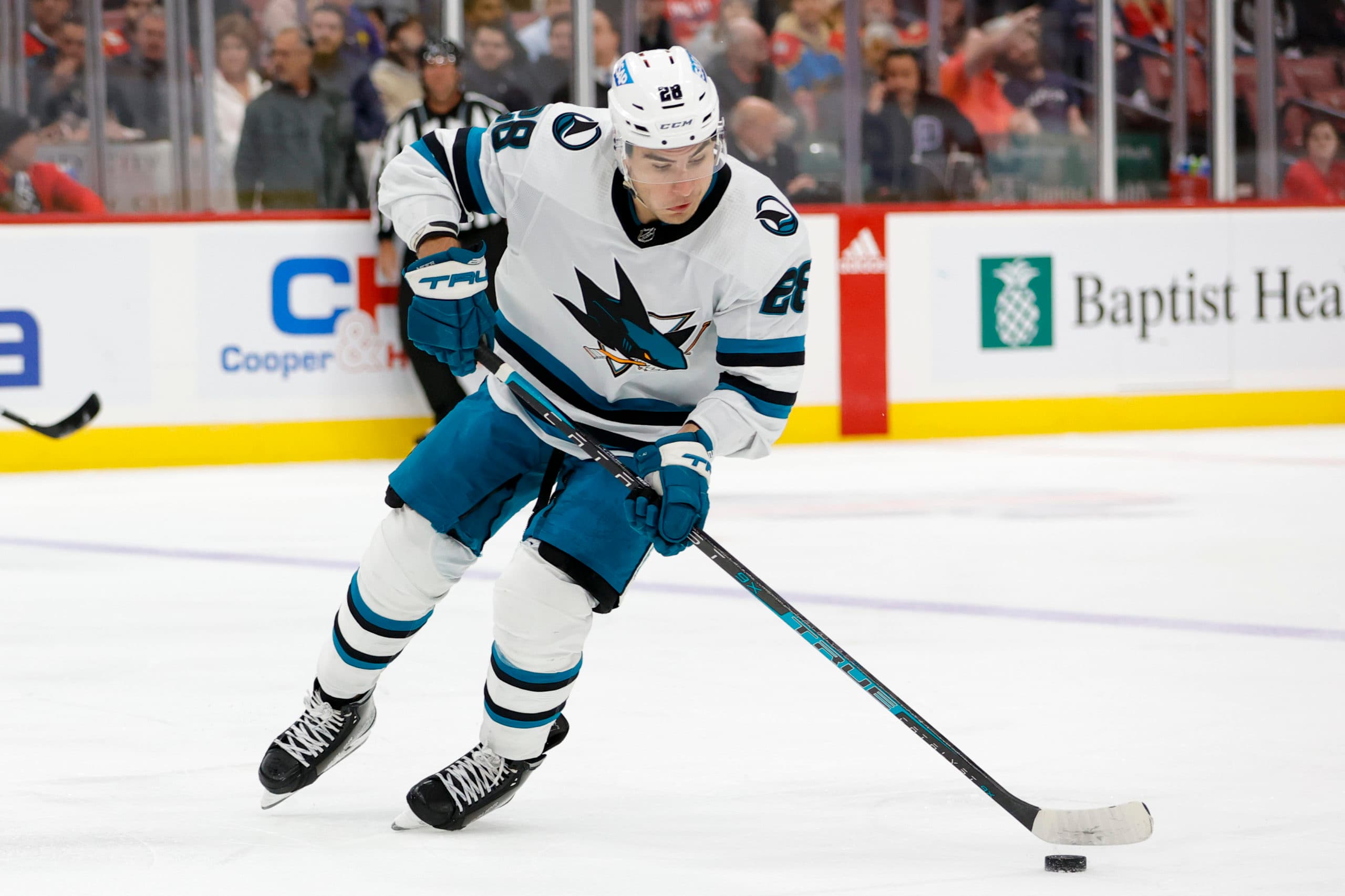 Photo credit:Sam Navarro-USA TODAY Sports
A top-six left-winger? A depth scorer? A top-four defenceman? What do the Maple Leafs need most?
It's that time of year where rumours are swirling constantly. We've already had the madness that was, when the Arizona Coyotes announced that Jakob Chychrun wouldn't play this weekend due to trade related reasons.
There have been rumours that the Maple Leafs might've been in on Chychrun at some point, and maybe they still are. However, some reports suggest otherwise.
Bottom line is, Toronto is involved in plenty of rumours ahead of the March 3rd trade deadline, whether it's for a forward or a defenceman. But in all honesty, what do they need to improve their roster this year?
Top-6 left-winger
One of the biggest areas that Toronto has needed to improve for years is at left wing. Michael Bunting has always been a solid player alongside Auston Matthews, but finding a scoring left-winger to fit with John Tavares has been difficult.
The Maple Leafs need someone who can score and Timo Meier is that guy. His asking price might be very high but you have to pay a price to win it all.
If Meier was to join Toronto right now, he'd be leading in goals straight away.
What he'd also do is fill in two huge holes that the Maple Leafs haven't been able to plug. A responsible forward and someone who you could classify as a depth scorer, outside of Toronto's 'big four'.
It was a hard fought battle against the Tampa Bay Lightning last April and if the Maple Leafs added Meier, they'd be adding strength and goalscoring which could likely put them over the top.
Depth scorer
When I think of a player who defines scoring depth, I think of Nick Paul. When the Lightning's top players weren't scoring in last year's series, the 27-year-old came out of nowhere potting two goals in game seven.
Toronto needs that badly.
Either one of Pierre Engvall or Calle Jarnkrok could be that guy. However for me, those two players haven't proved enough where I'd classify them as players that could score big goals when they need it most. Things can always change, though.
Toronto, if you look at their depth from their series against the Lightning, only had six goals. Half of those goals came from players who are no longer in the organization (Ilya Mikheyev and Colin Blackwell). The Maple Leafs need to find players who can score like that, but better.
Could a player such as Ivan Barbashev, who's scored 26 goals in a season before, return to that hot streak just in time for the playoffs? Maybe a James Van Riemsdyk return is possible since he's scoring at a much better rate (nine goals in 35 games)?
I believe Toronto only has one bullet left in the chamber, as some would say. And if that's the case, they need to choose wisely on who they acquire.
Top-four defenceman
This is an area where the Maple Leafs do need to improve, though how much do they need to improve it?
It's understandable if one of Rasmus Sandin, Timothy Liljegren, or another defenceman is involved in a trade for a forward. But if Toronto doesn't trade a defenceman, I don't believe they need to add one.
The Maple Leafs are sixth in the NHL when it comes to least amount of goals given up at five-on-five with 90,
according to NaturalStatTrick
. They're only behind one team in their division, and that's the Boston Bruins who've given up only 71 goals this season.
Toronto also sits second in the Atlantic with a 54.14 SCF% at five-on-five, only behind the Florida Panthers. That means they've gotten more chances for than against, and being one of the top teams in their division for that should speak volumes.
With the six of Morgan Rielly, T.j. Brodie, Mark Giordano, Justin Holl, Rasmus Sandin, and Timothy Liljegren, plus Conor Timmins and Jordie Benn on defence, does Toronto really need to upgrade.
Some might say yes just because Chychrun and Jake McCabe are available and you'd be stupid not to beef up your defence even more.
---
But like I said, Toronto might only have one shot and to me, a forward makes more sense.
The Maple Leafs' defence can handle the Lightning's onslot. They did it over the course of seven games last year, and with the evolution of Sandin and Liljegren, their chances of doing it again only increase.
Who in Toronto's forward group could you see scoring that big goal if their big guns don't score it? Do you see it being Engvall or Jarnkrok? There's always the possibility that Matthew Knies could be the one, though that's a lot to ask of a rookie who's never stepped foot in the NHL.
If the Lightning only add a bottom-six player and Toronto goes out and corals a big fish like Meier, I believe their chances of making it further increase drastically. Scoring will always help a team who needs a push to get out of the first round.
It's been clear for some time now that the Maple Leafs need another left-wing goal-scorer. Whether that's Meier or someone else, that's up to Kyle Dubas and Toronto's staff to decide.