The Maple Leafs need to look for experienced NHL defensive help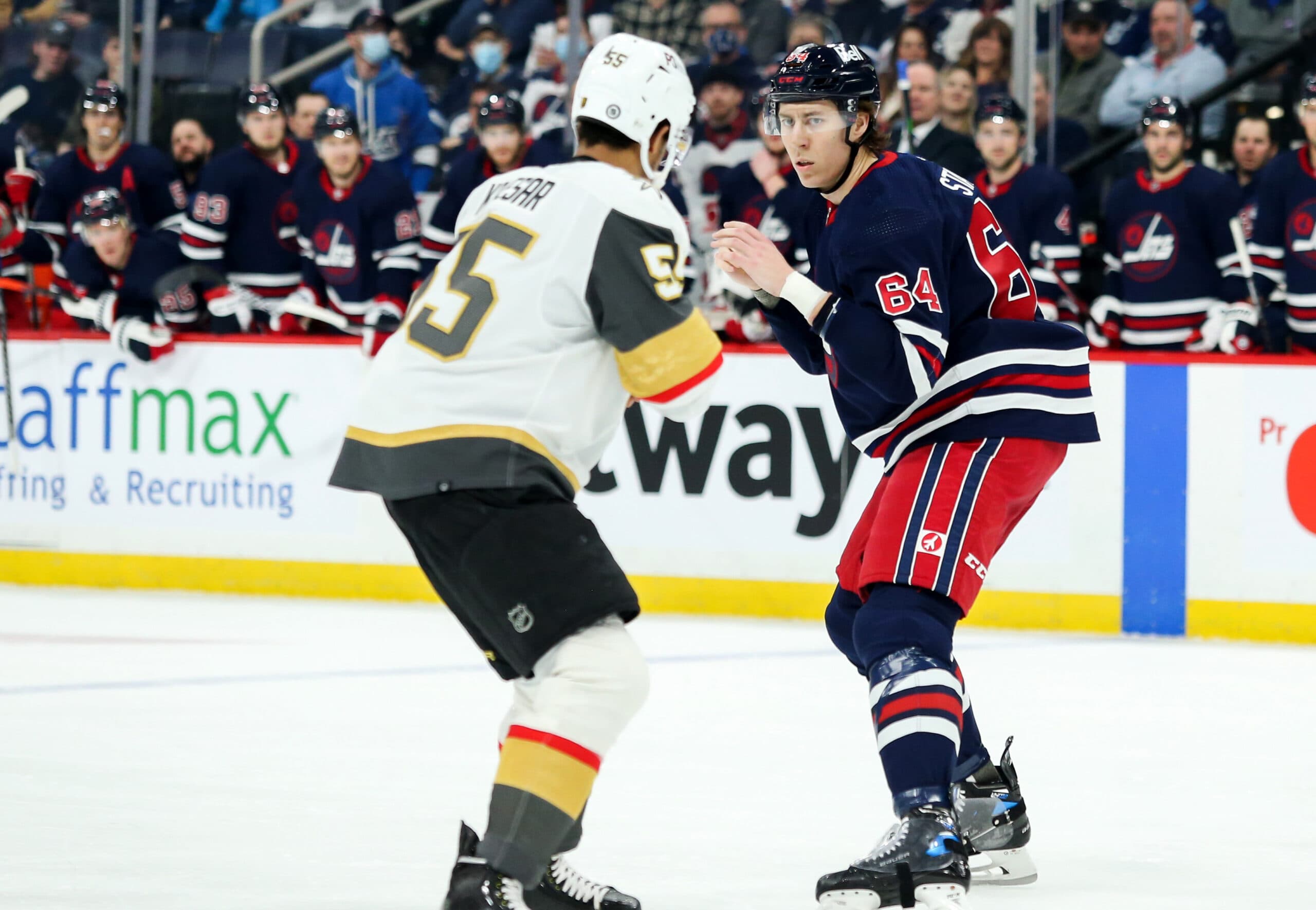 Photo credit:Terrence Lee-USA TODAY Sports
The Toronto Maple Leafs have a problem and it's their blue line. Injuries have piled up since the preseason started and it just hasn't slowed down one bit since. First Conor Timmins, then Jake McCabe and most recently
Timothy Liljegren
.
Add in the fact John Klingberg's game is
becoming exposed with more responsibility
and it's going from bad to worse as a whole for the Maple Leafs. GM Brad Treliving needs to continue to make some calls around the league to see what the asking prices are for some depth defensemen. Here's three targets Treliving should be considering making trade calls on:
Andrew Peeke, Columbus Blue Jackets
A slightly expensive option could be Andrew Peeke of the Blue Jackets. The team has struggled out of the gate this season and
there's been some rumblings
about management looking to make a move involving one of their defensemen. Peeke could help the Leafs, but would he be worth the $2.75 million per season through the 2025-26 season. That's up to Treliving to decide and for the creative juices to flow as he'll have to navigate adding the cap hit. Pontus Holmberg and Simon Benoit could be options to be included.
Peeke is 6-foot-3 and has only appeared in one game for the Blue Jackets this season. The jury is still out on where his game is at right now and with some consistent minutes, perhaps he can get things going.
Peeke has shown in the past he isn't afraid to use his big frame, registering 180 hits and 197 blocked shots last season and another 191 hits and 169 blocks the season before. The Maple Leafs need more sandpaper on the blue line and more defensemen who are willing to sacrifice their body and be sound defensively. Yes, there's several flaws in Peeke's game but the Leafs need to take a risk on someone and sorry, but Lagesson and Lajoie ain't it.
Logan Stanley, Winnipeg Jets
Long, lanky and plays with an edge, Logan Stanley has been scratched nine out of 10 games for the Jets this season. Treliving should be making a call to see what GM Kevin Cheveldayoff would consider for the former first-round pick.
Stanley plays the game tough, he's not afraid to drop the gloves and stick up for teammates and he also happens to be 6-foot-6 and would give the Maple Leafs some much needed size on the blue line.
Stanley hasn't played much in Winnipeg since he put up 13 points in 58 games back in 2021-22. It's been a numbers game for the Kitchener, ON native and unfortunately he's been on the worse end of it as the likes of Dylan Samberg have leap frogged him on the team's depth chart.
Insert Treliving. The Leafs have no defenseman like Stanley. You can't teach 6'6 and the fact he loves to muck it up in the dirty areas of the ice and isn't afraid to drop the flippers should have Treliving and company bursting at the seams.
Stanley is owed $1 million this season and is a pending restricted free agent at season's end. Affordable even for a cash strapped team like the Leafs. Asking price? Unknown at this time, but the Leafs have some forwards on the Toronto Marlies would could get Cheveldayoff's attention.
Chad Ruhwedel, Pittsburgh Penguins
Listen, none of these names are going to be sexy. It's about finding a warm body that's going to be able to help stop the bleeding until all the Leafs regulars are back in the lineup and finding someone who is affordable and can provide some depth when needed.
Chad Ruhwedel could be an option out of Pittsburgh as Kyle Dubas knows the Leafs organization like the back of his hand and could hand pick someone off the Marlies like perhaps Bobby McMann in a minor swap. The Penguins are having issues with the identity of their bottom six and perhaps a player like McMann could go in and make an impact.
Ruhwedel has appeared in eight games for the Pens this season, recording one point, 10 hits and 12 blocked shots. He does a good job killing penalties and as a right-hander could help balance things out on the Leafs bottom pair. The 33-year-old is owed just $800,000 against the cap and is in the final season of his deal.
No offense to William Lagesson and Maxime Lajoie, but that the Maple Leafs need experience right now and Lajoie has played eight NHL games the last two seasons combined. Is this really the best Toronto can do right now?
Ruhwedel would at least give the Leafs some more experience on the back end having 320 NHL games under his belt. This isn't a home-run type of acquisition, but it could be timely and help stop the bleeding, at least for now.
The Maple Leafs are far from a finished product, this we know. The uncertainty and inconsistency from the blue line is becoming very concerning, very early on this season. It's possible that Treliving has been working the phones for weeks trying to gauge the market and see who is available. If it was up to me, I would be calling the Jets about Stanley. Affordable, plays nasty and is hungry for some consistent minutes, there's lots to like from the former first rounder. A motivated 6-foot-6 defenseman who plays the game tough? That doesn't appeal to you, Brad?