The Maple Leafs have signed Timothy Liljegren, now it's time for Rasmus Sandin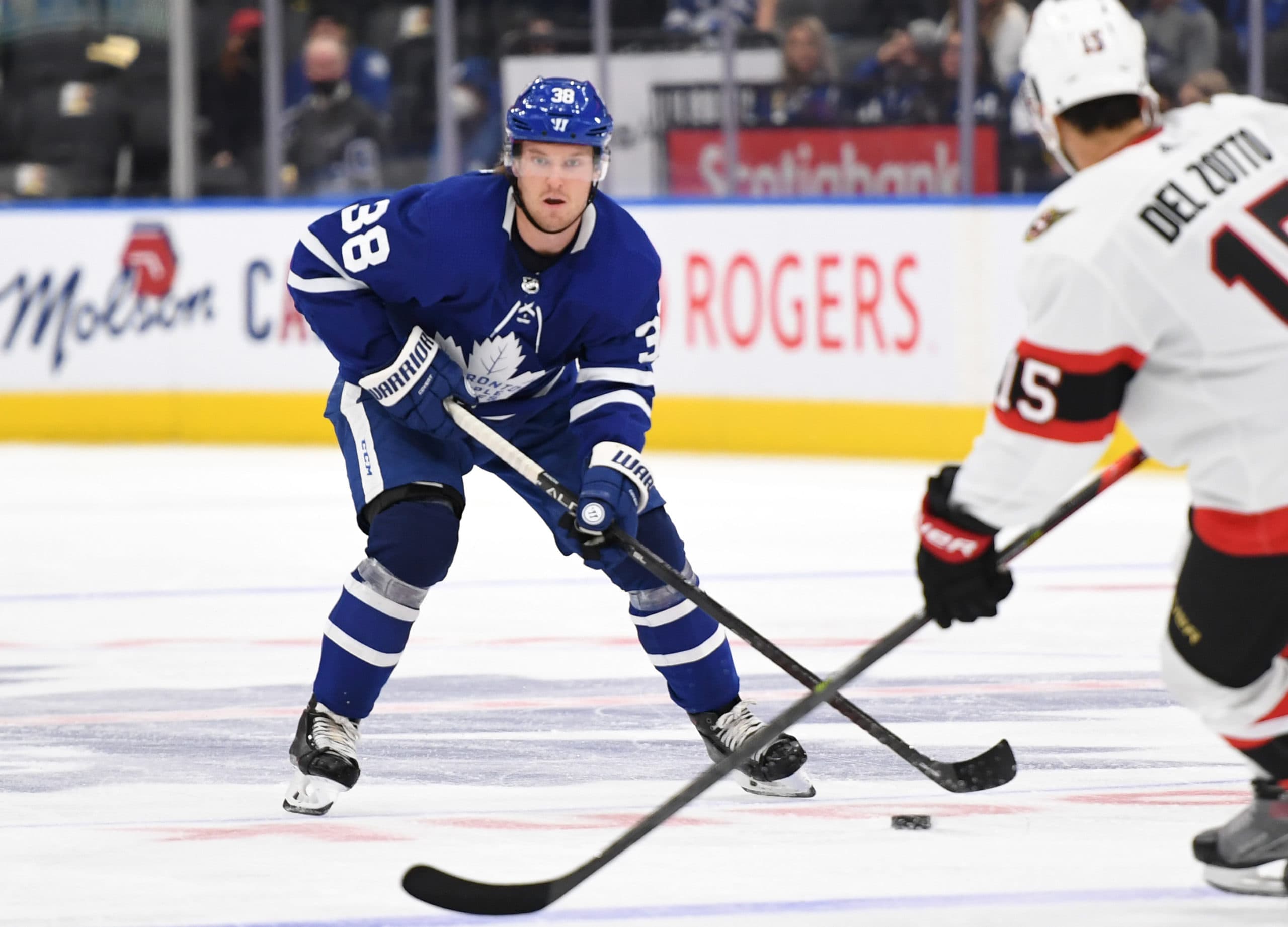 Photo credit:Dan Hamilton-USA TODAY Sports
Two years with a $1.4 million annual average value — that's the rate Timothy Liljegren received to stay with the Maple Leafs.
When Liljegren spoke with the media on Monday, he discussed how it was his goal to get a bridge deal in Toronto. Two years will allow him to develop even more into the player he wants to be and they got it done.
Looking at the signing, it's a fairly safe bet for both sides. Liljegren is going to be a great defenceman in the NHL and will soon prove that. The Maple Leafs will also have him at a low cap hit when the team needs it most — this season and next.
But now the next question is, how much will Rasmus Sandin get?
This was one of the most interesting questions heading into the off-season. Of course, there was the examination of Jack Campbell's career as a Maple Leaf and what Toronto will do in free agency, but I found the contracts of Liljegren and Sandin most fascinating.
One of the many reasons behind it was in part because of their careers and how each of them have played. They're both different players in terms of handedness and offensive capabilities, yet they provide similar numbers over the span of their short NHL careers.
Players at such a young age aren't going to always have the prettiest numbers, but at 22 and 23, for defencemen, these are fairly good. Sandin and Liljegren are only going to get better from here on out, too.
It feels like we've always had an idea of what Sandin is going to bring to the table, especially for the future, but Liljegren's always been a mystery box. Ever since he had Mono in his draft year, nobody has really known what he might evolve in to.
The recently signed Swede, though, just seems to get better every year.
Year 1 of Liljegren and Sandin
Year 2 of Liljegren and Sandin
Year 3 of Liljegren and Sandin
As you can see, the two get remarkably better every year with Liljegren seemingly getting the upper hand in 2022. Part of that could be due to Sandin playing tougher competition when placed higher up in the lineup, but it's interesting nevertheless.
It's clear though — with similar numbers likely comes an interchangeable contract. I say this only because while we might understand what their ceilings are, the two are yet to reach it. And even when they do reach it, it could be entirely different to what we thought their best was.
That's the reason why Liljegren got a $1.4 million AAV for two seasons and it's why Sandin will likely get around the same.
I believe the number will be almost near identical to Liljegren's, however the term might be somewhat different. The 23-year-old wanted a bridge deal, betting on himself to evolve over the span of two years. Sandin might ask for the same or even a short or longer term deal — only his camp and the Maple Leafs know that.
A bridge deal is the best way to go, though, in my opinion. It allows you to push yourself for a better contract in the future, and in turn, their success becomes Toronto's success. It's only a matter of time before the Maple Leafs break through the first round and what better way to do it than with Sandin and Liljegren helping lead the way?
Whether it's a one, two, or three year deal, the Maple Leafs should get him at a number similar to Liljegren's. It's the best for Sandin and Toronto.
PointsBet is live in Ontario. 
Get started here
.