The most and least stylish Maple Leafs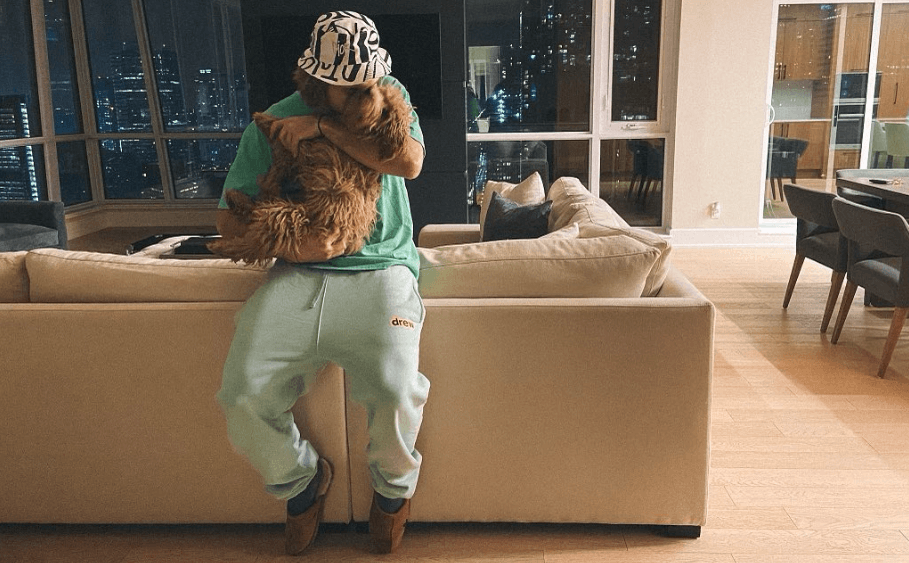 Photo credit:@williamnylander / Instagram
Two months after I ranked some of the Maple Leafs' players Instagram accounts and we're back to do a part two for this series.
If you remember the premise of the prior article, you'll know that I ranked each player based on how aesthetically pleasing their feeds were. Mitch Marner won that contest because of his incredible profile picture and overall balance of photos.
However, I'm not too sure he wins this time around.
I'll do the ranking in this article by pulling one of the Maple Leafs players' photos from their Instagram and discus what I like and dislike about it before giving it my final rating.
Who'll be the least fashionable I can find and who might be the best? Place your guesses and let's go!
Last – Mitch Marner and Justin Holl
The reason I picked this photo for last place because it speaks 'typical hockey player summer look'. Plain white/black t-shirt and while I cannot see what their bottoms are, I suspect they are six-inch inseam shorts.
Don't get me wrong, I do love the look, but it does get a bit stale when you see almost every hockey player dress the exact same.
5/10.
(If I had to choose between Holl or Marner, I'm going with Marner just based on the fact that when the Maple Leafs' didn't have a dress code in the bubble, Holl wore a Leafs tracksuit. He could've worn anything he wanted and he chose that.)
Note: Morgan Rielly, Michael Bunting, Ondrej Kase, Alex Kerfoot, and David Kampf all fell into the 'typical hockey player look' category and won't be participating in this article.
5th place – Rasmus Sandin
Now, I know I said this classifies as the regular hockey look, but the shorts change that for me. I'm not too sure where these shorts are from but they look pretty darn good with a black t-shirt.
You also have to give credit to those sunglasses because they are SHARP.
7/10 for Sandin.
4th place – Jack Campbell
So, you might be thinking, "Nick, Campbell and Sandin's fits are basically the same." And my answer to that is, no, they are most definitely not.
Let's start with the shirt. It's a longer fit that goes past the torso a little bit, which I think looks really nice. When you pair it with those pants, it makes for a great look.
The reason I gave Campbell the edge is because he's not wearing plain white Converse's like Sandin is. Campbell actually switched it up and found shoes that match the pattern of his pants, which is an A+ move.
7.5/10.
🥉 3rd place – Timothy Liljegren and Pierre Engvall
The Swedes are placing strong on this list as they should be since their fashion sense is much better than us over here in North America. You might disagree, but I definitely think it's a thing.
Let's start off with Liljegren: He's got a toque that matches the outline of the 'drew' logo on his shirt. Good move. Liljegren also has a very nice watch on and if you pair it all with some good black jeans, you have a great fit.
Engvall's fashion sense speaks 'gym bro' which I believe he is. If you haven't seen how much muscle he has, I encourage you to go look at his Instagram because he is incredibly fit.
These two together make for a nice photo, but their style is great too.
8/10.
🥈 2nd place – William Nylander
This felt like one of the hardest decisions I've had to make in a while, but I'm placing Nylander in the second spot.
The Swede has some incredible style looking at all of the photos shown here, especially the bottom middle photo where he's eating prosciutto. Nylander kills it with every fit he wears and there's no doubt about that.
I will say that if the 26-year-old had more photos of his style on Instagram, he likely would've won. But, I guess that's the downfall of not posting — getting placed second on Nick's Style Rankings.
9.5/10
🥇 1st place – Auston Matthews
Matthews is the best place on the ice and by far the best-dressed off of it. The photo above gives you every fit the 24-year-old might wear on any given day.
He's got a golf outfit with a very sleek hat, a no bones day style with the tie-dye and sweats, an all-business fit with each of the suits (every style of suit is different which shows he's not afraid to spice things up), and his summer fit.
I believe Nylander and Matthews are the most stylish Maple Leafs, but the 60-goal scorer has the Swede beat by a literal hair.
They are so close in how good their style is that it's not even funny. Okay, it might be a little bit.
---
So, those are my picks for who has the best style on the Maple Leafs. Please feel free to let me know how right I am because I appreciate that. And if you think I'm wrong, well, you're wrong too then.
All jokes aside, I thought this would be a fun type of article to do because I'm always looking into how stylish athletes are and I find it interesting to see what players like Matthews, Russel Westbrook, and a few others wear while walking into the arena.
It's something that we need to see much more of and like I've said many of times before — the NHL needs to abolish the dress code because it means absolutely nothing.
That is all.
POINTSBET IS LIVE IN ONTARIO
PointsBet Canada has officially launched in Ontario! Get a $25 free bet just for 
signing up right here!