The needs of the Maple Leafs at the 2022 NHL Draft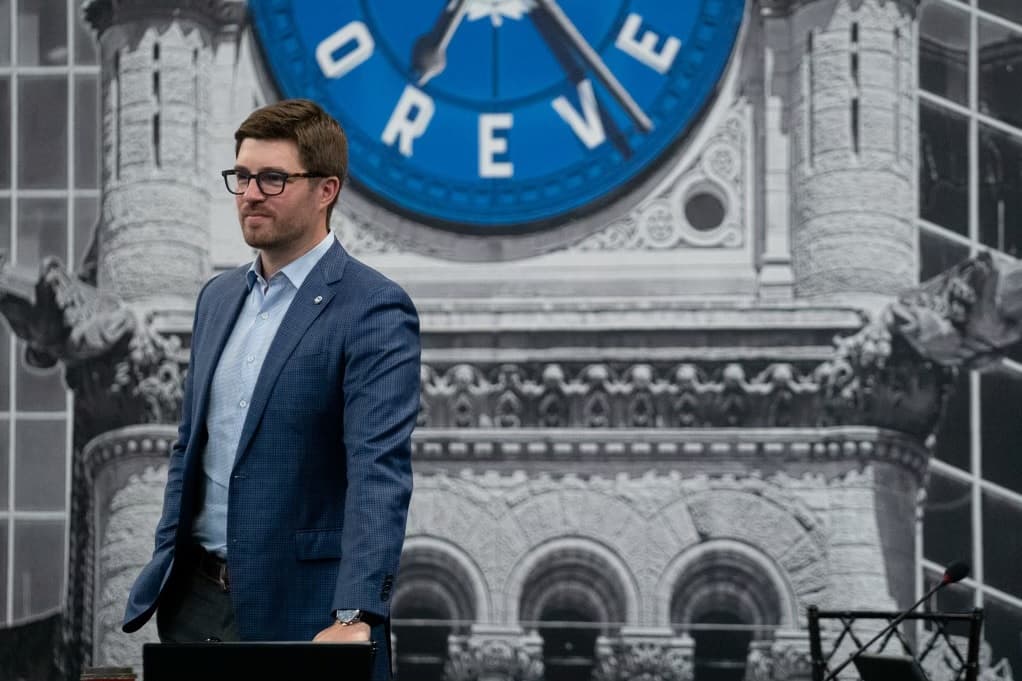 Photo credit:twitter.com/mapleleafs
The Maple Leafs have three picks in this year's draft and they better make them count.
With the lack of draft capital throughout the last year, Toronto has had to make every pick like it's their last. Securing Matthew Knies in the second round looked like a steal and drafting Ty Voit in the fifth round wasn't too shabby either.
They did that in the 2021 draft — now with the chance to do something similar in a much deeper prospect pool. Each pick has to be calculated and well thought out but it would be no surprise if the Maple Leafs came out of this draft with three solid prospects.
It'll be most difficult to address their needs first. Toronto has picks in the first, third, and seventh round. What players should they pick? What positions are of need to Toronto?
Centre
This is likely the most important position the Maple Leafs need to draft this year. In all likelihood, John Tavares is going to shift to the wing in the next year or so and you'd like to have someone come in and fill that role.
A player that's drafted won't be built that fast, but if you were to acquire someone who can be a placeholder until this prospect is ready, you have the perfect recipe.
One name that comes to mind six-foot-three centre Matyas Sapovaliv. He was ranked 13th in the NHL's midterm consolidated rankings before falling to 23rd at the end of this season. In the 18-year-old's first OHL season, he put up 52 points across 68 games with the Saginaw Spirit.
Sapovaliv is more of a playmaking centreman who could be used as a second or third line player if developed correctly in the next two to four years.
If the Maple Leafs are looking to use their third-round pick on a centre, an underrated pickup might be Servác Petrovský.
Left-Wing
Another player I like is Rutger McGroarty, and no, not just because of his amazing name.
He had an incredible season in the US Development Program, scoring 69 points in 54 games. Along with great puck-handling, the six-foot-one 18-year-old shines when making plays and scoring goals. He was also the captain US team at the U-18 Worlds this year, which would fit Toronto's build of bringing in captains.
McGroarty has committed to University of Michigan for next year, so Maple Leafs fans might have to wait a few years to see him in the blue and white. What makes this pick interesting is that earlier this week it was confirmed that McGroarty spoke with the Maple Leafs at the draft combine.
This might make it clear who Toronto wants, but the question is whether he'll fall to them or not. He's a player that would be good if the Maple Leafs could get him.
Note: McGroarty is listed as a left-wing and centre, so it might be wise to take him over Sapovaliv with the first-round pick this year.
Goaltender
You can't have enough goalies in your system, right?
There are always hidden gems towards the bottom-end of the draft pool and Sergei Murashov is my pick for a goaltender.
The 18-year-old spent this past season in the MHL with Loko-76 Yaroslavl where he played 41 games and had a .927 save percentage. Murashov has promising numbers and could be someone who the Maple Leafs could get as a steal if he makes it to the seventh round.
A few other hidden gems might include Swedish netminder Lukas Swedin (another great name) and Finnish goaltender Niklas Kokko.
---
Toronto might elect to pick a forward, defenceman, and a goaltender in this year's draft. That would make sense because of the need at that position in the future. But with next year's draft class just as stacked, the Maple Leafs could choose to pick one next year.
I wouldn't be opposed to it either way, but the two forwards might be able to join the team at the right time as other players move around and possibly leave Toronto. Everything is speculation at this point, however it's always a good idea to be ready for everything.
POINTSBET IS LIVE IN ONTARIO!
PointsBet Canada has officially launched in Ontario! Get a $25 free bet just for signing up right here!