The TLN Three Stars: Leafs slay Sharks both on and off the ice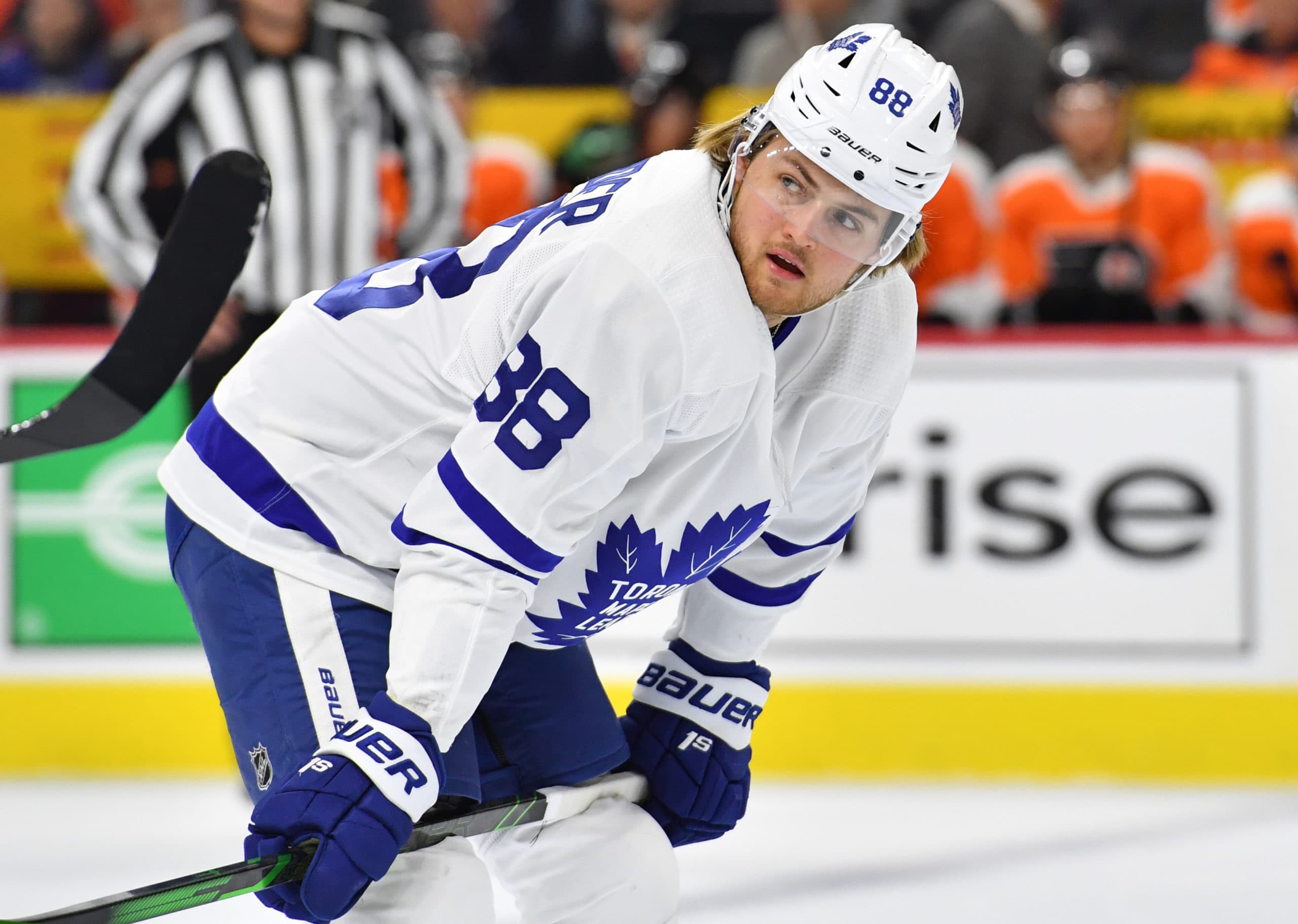 Photo credit:Eric Hartline-USA TODAY Sports
I love California, I've never been there, but it seems like a lovely place. I hate the Leafs' California road trip.
Fun fact: this game started at midnight in Newfoundland, where this article is being written, so technically, the Leafs did get a Saturday game this week. I'm exhausted so let's get right into it.
It is past 3am as I write this and at least William Nylander respects the fact that most people on the east coast don't wanna stay up this late without a good reason. He served up excitement right off the opening faceoff, burying a beautiful goal past James Reimer just 32 seconds into the game.
In more good news, David Kampf is back in the lineup after exiting just a few seconds into his first shift against L.A. partnered up with Nick Ritchie and Wayne Simmonds and looking excellent as ever. This trio combined for a very pretty looking deflection goal by the Wayne Train. David Kampf continues to make a case for one of the best free agent signings of the off-season, I'm more impressed with his skillset with each passing game.
With his goal tonight, Matthews has now scored in consecutive games for the first time this season, he's heating up after a slow start to the season, and it's not too late for him to make a run for his second consecutive Rocket Richard trophy (my fantasy team would really appreciate it).
The fourth goal we'll talk about during the Three Stars segment below, because even though that was the moment that James Reimer's night ended and took most of the life out of the Sharks skaters, it wasn't until the postgame that Wayne Simmonds landed the killing blow:
Ouch.
3rd Star: That Second Period Powerplay (and also John Tavares)
If you stayed up and watched the game, you know the one. If you didn't, you need to find a replay. This is, without a doubt, the greatest powerplay opportunity the current Leafs have ever had.
It's exactly the type of 5-on-4 game you'd expect a team with Mitch Marner, Morgan Rielly, William Nylander, Auston Matthews and John Tavares to roll out. Every guy on the ice moved the puck with precision and kept their feet going. The Sharks defenders were completely powerless and could only watch as the Leafs did their best Harlem Globetrotters impression. This was perfection and I'd very much like to see more of it. And it netted Tavares his team-leading 10th goal of the season.
Outside of the goal, Tavares was a force on both ends of the puck, as he usually is, let's be frank about that. The captain is just clicking on all cylinders right now and making a strong case for consideration to be on Canada's Olympic roster.
2nd Star: Joseph Woll
The Brick Woll, making his third career start tonight Joseph Woll, did let in a weak goal and took a delay of game penalty in the first period, but outside of that, continued to impress in his young career. He was steady the rest of the game and made a statement with a series of saves late in the game.
1st Star: William Nylander
As already mentioned, William brought the fireworks early in this game and kept up that effort throughout the night. He was electric all over the ice and broke a seven game scoreless drought early. Even after that he was still driving play, trying to get more.
Nylander even found his way back into the penalty kill rotation and was arguably the Leafs' best player shorthanded tonight. He set up a couple of chances, including a Kerfoot breakaway that almost resulted in a goal, and on the aforementioned amazing powerplay he was one of the most active members of the unit, retreiving pucks from corners, finding open lanes, and directing at least three pucks towards the net in the minute and 40 seconds the group was out there before Tavares buried the goal.
In one of his best games in a long time, Willy dominated on all ends of the ice and he did it with Styles (are we still using that nickname?)
40th Star: James Reimer
At some point teams are gonna realize that it's a bad idea to start Reimer against the Leafs. Tonight was the fifth straight time that Reimer has played part of a game against the Leafs, and the numbers in those games? Not great Bob (Boughner).
What's Next?
The Leafs' western road trip mercifully ends on Sunday night after they take on the Anaheim Ducks. From there, the calendar turns to December and the team will get back to starting games at reasonable times.