The Toronto Maple Leafs are perfect trade partners for the Calgary Flames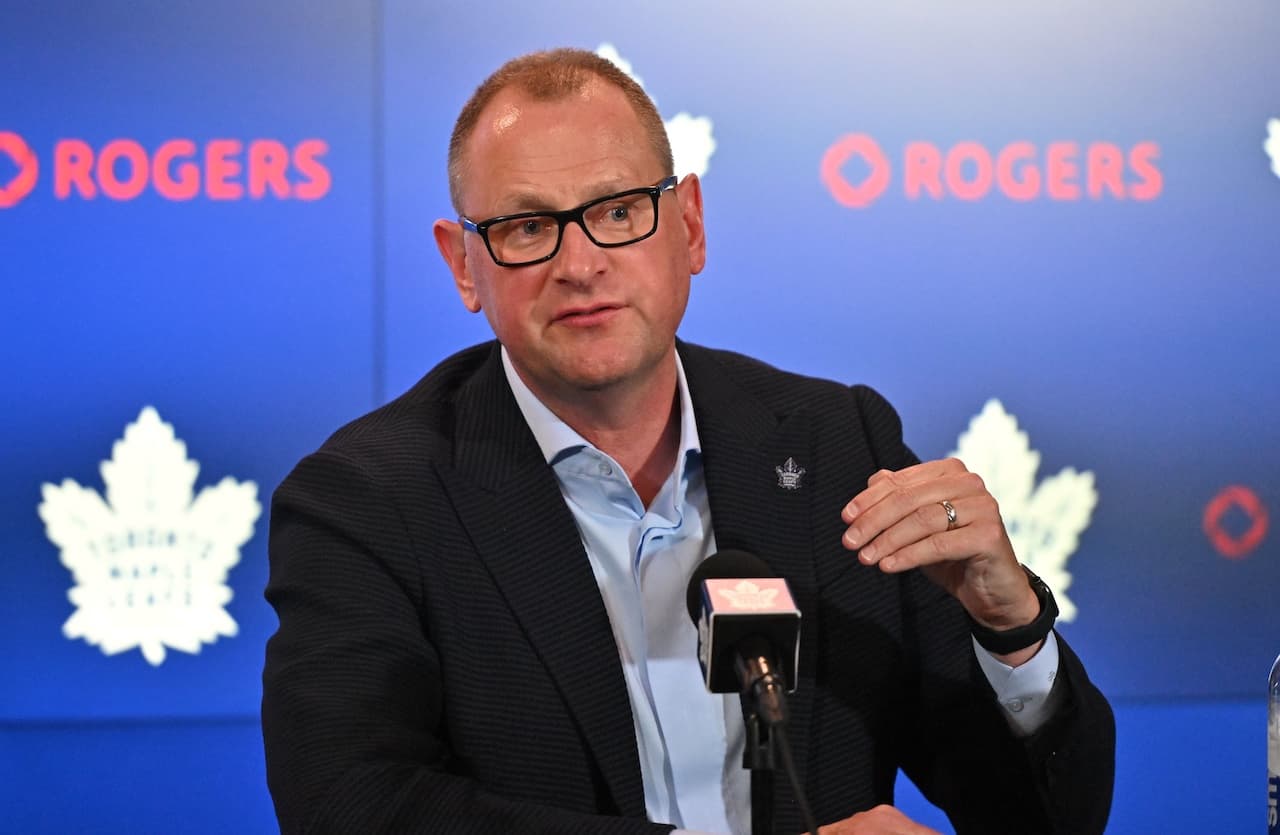 Photo credit:Dan Hamilton-USA TODAY Sports
Just a summer removed from losing both Johnny Gaudreau and Matthew Tkachuk, it appears that it could be another long offseason for the city of Calgary.
In case you missed it, Daily Faceoff's Hockey Insider and President of Hockey Content Frank Seravalli issued not one, not two, but three massive news bombs out of Calgary earlier today.
Translation: New Flames GM Craig Conroy could be one very busy man over the course of the next two weeks or so.
Imagine walking into this nightmare? Yikes.
Automatically when news like this starts to surface, you try your best to connect the dots. Who could make sense? Where's a good fit? Well, almost immediately – at least for me – Brad Treliving and the Toronto Maple Leafs came to mind. All in all, to be fair, it's a pretty simple and easy connection to make.
Any way you slice it, the Leafs make too much sense if/when Calgary's ready to engage on the trade front. Find me another manager in the league right now who knows that organization like the back of his hand. You can't. A nine-year run as GM will do that to you.
On one side, you have the 53-year-old Treliving eager to put a stamp on his new team. On the other, you have a rookie GM in Craig Conroy trying to get ahead of these evolving situations. Honestly, it would be extremely ironic to see Treliving deal with his former team after everything that transpired last summer. At the very least, I'm sure he learned a couple things from that experience.
The beauty of all this is that the players in question – to some degree – make sense for the Maple Leafs. Most notably, as things situate right now, all three are on track to become unrestricted free agents next summer. Good luck to Brandon Pridham on that front, but then again, there are so many moving parts for Toronto this offseason. Things could look a lot different in a hurry.
If I were to rank them, I think Noah Hanifin interests me the most. He's a bona fide top-four blue liner with plenty of untapped potential. He's just 26. It goes without saying but he pretty much would be an upgrade – maybe Morgan Rielly aside – on anything Toronto currently has. Personally, I think he would be a monster addition to that back-end.
Furthermore, the older he gets, it's becoming clearer and clearer that John Tavares is better suited for the wing. That's why it makes an abundance of sense for the Leafs to have interest in pivots like Elias Lindholm and Mikael Backlund. For my money, both are very underrated players.
Obviously, if the Flames test the market, there's going to be tons of interest league wide. That said, I don't think we should underestimate the Brad Treliving factor.
He's ready to dance, and soon, it appears the Flames may be willing to promenade, too.