This could be Wayne Simmonds' last season as a player with the Toronto Maple Leafs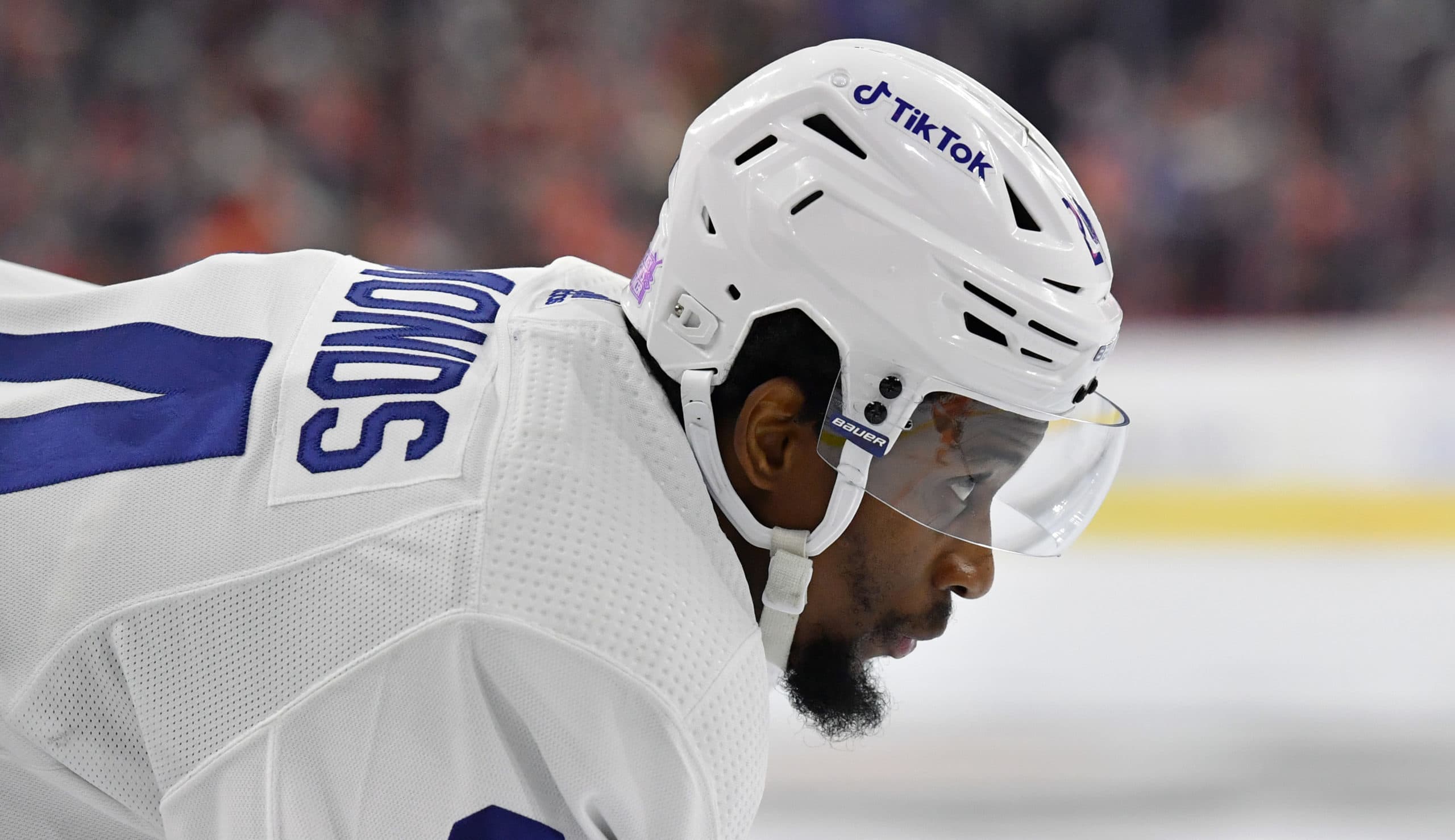 Photo credit:Eric Hartline-USA TODAY Sports
All good things must come to an end, and for Wayne Simmonds, this could potentially be the last season he pulls on a Toronto Maple Leafs jersey.
It's always difficult to see such likeable players come to the end of the road with their team or career. Wishing to see them continue to succeed and win the ultimate prize before sailing off into the sunset is something that many fans will hope for, as seen with how strongly the Toronto Maple Leafs fanbase was drawn to Jason Spezza before his retirement this off-season.
But, as with all things in life, at some point, it can't continue and there could be an argument that this is the case with Wayne Simmonds and the Leafs this upcoming season. Simmonds has been a popular addition to the team prior to the Covid-shortened 2021 season, being well-liked by both his teammates as well as the fans, but his run with the team may not continue beyond this campaign.
The biggest indicator of this is how little Simmonds actually played for the team last season. While he featured in 72 games during the regular season, scoring five goals and providing 11 assists, Simmonds averaged a career-low 9:20 while on the ice. This was even lower during the playoffs, where he averaged just 5:33 over the first two games. After taking 14 penalty minutes across the two games, Simmonds did not see the ice again throughout the seven-game series.
This drop in ice time, and absence throughout the majority of the playoff series, suggests that Sheldon Keefe might prefer to go a different direction with his offensive group. This could be a key reason for the Leafs signing Zach Aston-Reese
to a PTO
ahead of training camp this month. Simmonds plays a physical style that the Leafs lack elsewhere in the line-up and led the team in hits last season with 148. Aston-Reese, who is six years younger than the Scarborough, Ontario native, had 231 hits in just 69 games with the Pittsburgh Penguins and Anaheim Ducks.
Simmonds has played his signature brand of physical hockey for many years, racking up 1019 NHL regular season games since his debut in 2008, and maintaining this while he is already in his mid-30s is going to be even more difficult as each season approaches. With younger options available, this year could be a passing of the torch with Simmonds potentially operating as the team's 13th forward to provide depth in a rotational role.
There are of course arguments for keeping Simmonds around, even beyond the current season. The veteran is a good locker room presence for the team, with strong leadership qualities that saw him win the Mark Messier Award in the 2018-19 season. Having strong veteran leadership can help some of the team's younger players, setting expectations and demonstrating how to be a good pro both on and off the ice.
Additionally, Simmonds is well-liked among his teammates and is an all-around good person. He has a strong connection with the community and charitable work and his low cost makes it fairly easy for the team to accommodate him on the fourth line, with a
cap hit of just $900,000
. However, all of his off-ice intangibles and qualities will need to be complimented by his on-ice production and if that's not the case, then there may not be room for him in the line-up beyond this year.
That's not to say we will not see Simmonds involved with the Leafs ever again. In fact, it's highly likely that he may follow in the footsteps of Spezza and join the team in some capacity once his playing days are over, whether that is in a front office role or as a team ambassador in some form. Whether he's wearing a jersey or not, it would be unsurprising to see Simmonds remain involved with the team in some form or another.