This is not the "Last Dance"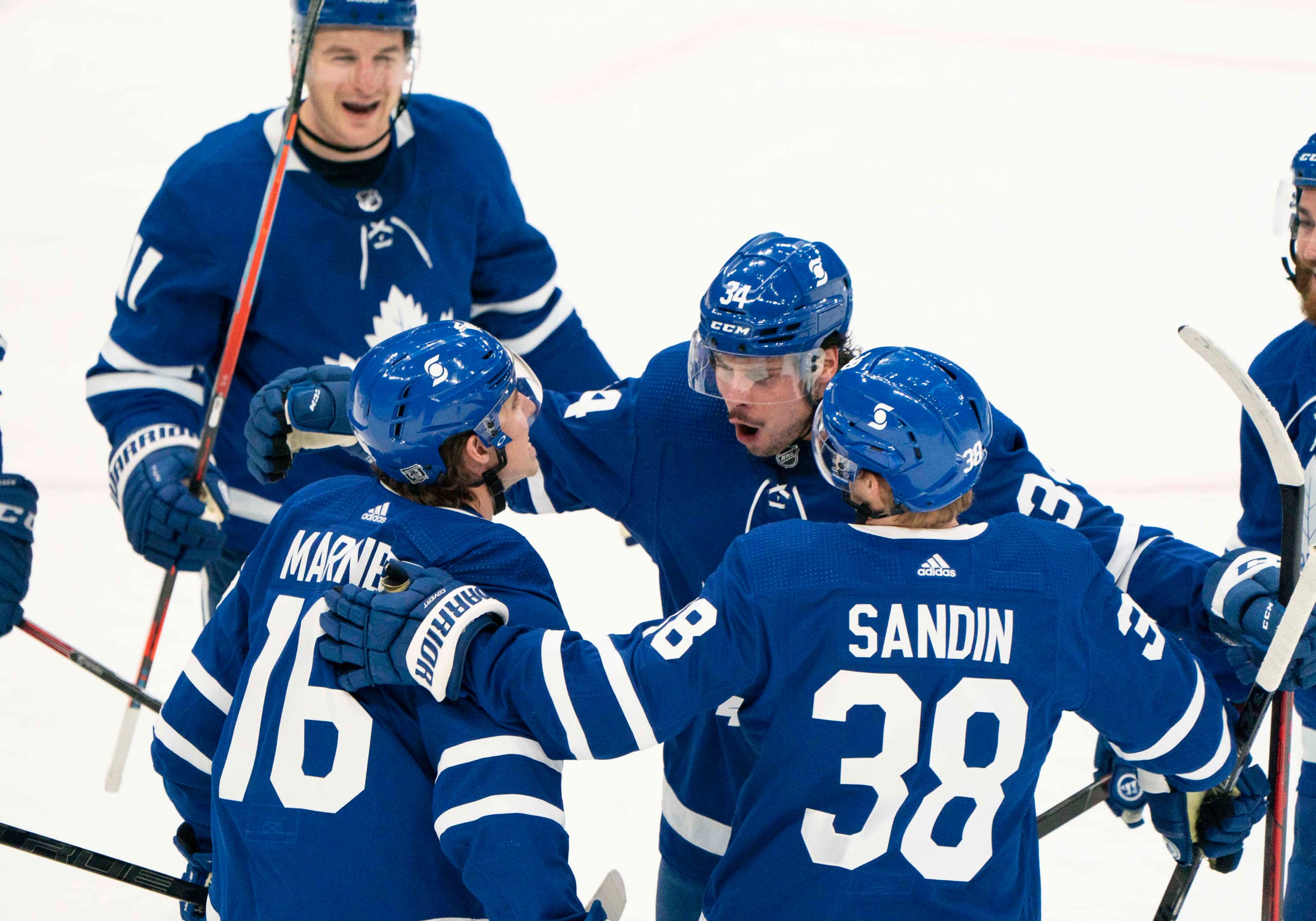 Photo credit:© Nick Turchiaro-USA TODAY Sports
One of my favourite analysts around the Toronto Maple Leafs is Chris Johnston. I don't ever want to disparage him or put any negative light on his ability as a reporter and analyst. Especially since we both hail from Cobourg, ON.
That said, today he said something that I believe is a very slightly misguided sentiment about the state of this Toronto Maple Leafs team. The tweet from Chris is below:
In case this reference isn't one you get, Netflix recently produced a docu-series called "The Last Dance" about Michael Jordan's journey with the Chicago Bulls, and specifically around his final season before the owner was planning to blow everything up with a Scottie Pippen trade and not renewing Phil Jackson's contract. It was really well done, if a bit biased towards MJ.
And while
Chris Johnston walked back the reference,
I'm not one to let a reference to one of the greatest sports documentaries about one of the greatest sports teams of all time go to waste. Mr. Johnston very lightly sketched a line between the Chicago Bulls of the 1990s and the Toronto Maple Leafs of the 2020s, and I want to colour that in with a Sharpie.
The story of The Last Dance is a great one, but there was a whole ton of pain, and a whole ton of success, that happened before that final season. Michael Jordan was drafted by the Bulls in the 1984 NBA entry draft. He was 21 at the time. He was in the NBA for 6 seasons, albeit losing most of one of those with a broken foot, before he and the Bulls won the 1990-91 NBA Championship. They won three straight Championships, then MJ took a year off to try out for the MLB, and then returned to win three more straight championships, with the "Last Dance" being their sixth in seven years. Truly it's a story of one of the greatest sports dynasties ever.
Auston Matthews, who is decidedly not the Michael Jordan of the NHL today, but is a star in his own right, was drafted in 2016. He was 18 years old. He has played in the NHL now for 5 seasons, all of them ending without a playoff series win. Of course, before the Bulls won their championship, they'd made it beyond the first round of the playoffs in their previous 3 seasons, including two conference finals losses to the big, bad Detroit Pistons. So as of yet, the Leafs don't have the pre-1990 Bulls teams had.
That said, there were similar narratives around the Bulls to those that have been floating around the Leafs these past couple of years. The team lacked the drive to win. There just wasn't enough heart in the leadership group. MJ was a great player, but he couldn't get it done in the playoffs. If they didn't beat the Pistons this time around, big shakeups were going to have to come. Obviously, all of that was proven not to be true/needed.
At this point, the comparison I'm trying to draw should be obvious: patience is a virtue.
MJ took these building criticisms personally, and totally reformed his style of play, becoming more physical, stronger, and involved his teammates more in the play. Basketball is a different sport, so the exact measures MJ took won't really apply to the Leafs' big four, but the general concept is what Mr. Johnston and many others are getting at. This most recent playoff disappointment is being purported as the point where everyone in the Maple Leafs organization, especially the star players, realize that it's do or do not time. Can or cannot. Dynasty or disaster.
This is where I think the "Last Dance" comparison falls apart, though. Leafs fans and management have to realize that if they screw everything up again this year, there's no need to blow the whole show up. Matthews will be 24 years old at the end of this coming season. Marner 25. Nylander 26. All will be younger than Michael Jordan was when he won his first of six championships. I'm also trying to shift the current perspective from a point of disappointment and expecting failure to one of hope and expecting greatness. The Leafs have built a group with elite forwards at the top, a very competent defense corps, and a late-blooming goalie who everyone will love to root for. This is a good team, they've not proven it yet in the playoffs.
The playoffs are also built up as this meritocratic proving ground where you find the true nature of a team, which I think is wholly backwards. It's the playoffs where a hot streak or an injury can make or break your season. It's also where the refereeing is at its most biased, punishing star players for playing better than everyone else and forcing the other teams to commit infractions that don't get called in the name of "balance".
So, please, join me in changing from devastation to determination. This Leafs team is good, and I won't let a few years of bad playoffs luck convince me otherwise. There is still a ton of time for them to change that narrative, but admittedly, it's got to start soon, or the impatience of a manager or coach with their job on the line could break what's been building. Join me on the dance floor for this season and, hopefully, many more to come.