This is the most playoff ready team of the Matthews era for the Leafs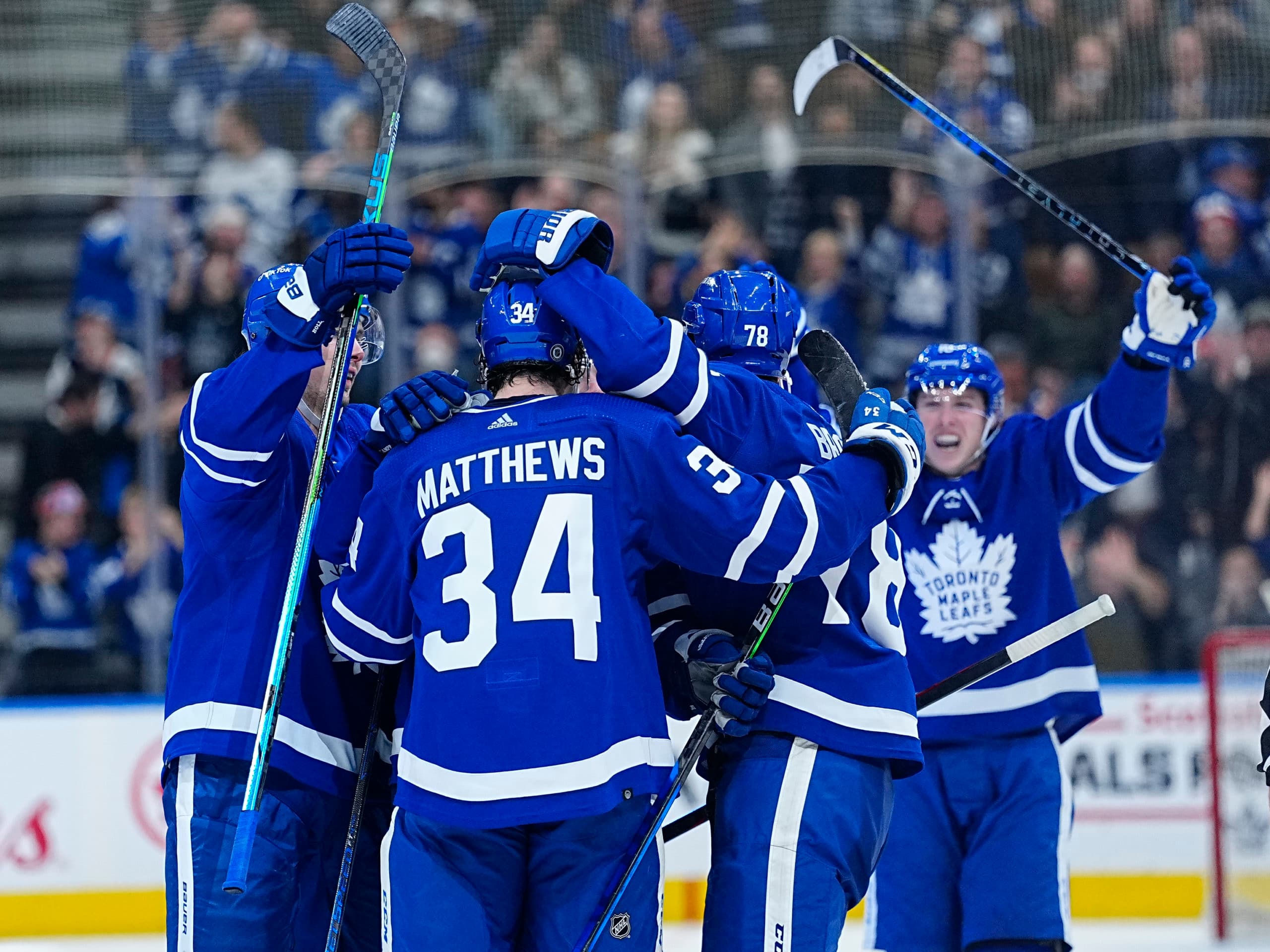 Photo credit:John E. Sokolowski-USA TODAY Sports
It's been 17 years since the Maple Leafs last won a playoff series, but could this finally be the year they do it?
Well, maybe. It's really 50/50 to be exact.
Ever since Auston Matthews and Mitch Marner joined the organization, the team's goal has been to bring the Stanley Cup back to Toronto. However, the first round has gotten in their way five times (if you count the qualifying round in 2020).
Toronto has pushed to the maximum amount of games in a series each year, except for their first playoff berth of the Matthews era against the Washington Capitals back in 2017.
Three 4-3 losses — two against the Boston Bruins — one against the Montreal Canadiens where Toronto was up 3-1 in the series. I'm sure you remember that one most clearly.
This year, though, the Maple Leafs look like a more playoff-ready team. They acquired Mark Giordano and Colin Blackwell on deadline day while also getting Ilya Lyubushkin a few weeks earlier. Each of those transactions has improved the team a lot on the back-end, and I'd say has made them more confident heading into the post-season.
On defence in particular, the Maple Leafs are deeper than ever. Toronto could have a top pairing of Morgan Rielly and Lyubushkin, a second pairing of Jake Muzzin (if he plays well once back in the lineup) and TJ Brodie, and a third pairing of Mark Giordano and Timothy Liljegren.
If you don't like those pairings, Sheldon Keefe also has Rasmus Sandin and Justin Holl to throw in there as well. The Maple Leafs have eight defencemen who are arguably capable of playing top-six roles at the NHL level.
When you think about that, it's pretty remarkable.
Toronto's forward depth is also a strong suit this season with it looking more like Blackwell will play a fourth line role. Other than the fourth line, I believe the biggest obstacle Keefe faces ahead of the playoffs is finding out whether or not William Nylander belongs on the second or third line, and if Ilya Mikheyev where Nylander doesn't.
We've seen good things from the third line when Mikheyev was there, but he's also played well with John Tavares too. There's also always the chance that Ondrej Kase returns, but I'm not too sure how likely that is.
Jason Spezza and Wayne Simmonds' play has been uninspiring as of late, but that can obviously change once playoffs role around. When you look at that line, the hope for Toronto is that they find their game at the right time and provide some much needed help when called upon.
I'd say the fourth line is a bigger problem than finding a spot for Nylander, since the 25-year-old does have 13 points in his last 11 games. If Toronto doesn't want to use Spezza or Simmonds in the playoffs, they still have the likes of Nick Robertson, Alex Steeves, Joey Anderson, Kyle Clifford, and Brett Seney to use if they'd like.
But at the end of the day, there's only one massive question mark ahead of another playoff appearance for Toronto, and that's goaltending.
Jack Campbell will make his return to the crease on Saturday night when the Maple Leafs take on the Philadelphia Flyers. It'll be his first start since playing with an injured rib for three games in the beginning of March. At this point, it's up to him to steer the ship into the playoffs for Toronto.
With Petr Mrazek out for the remainder of the regular season, the Maple Leafs' success, really, rides on Campbell and Erik Kallgren. If Toronto can get league-average goaltending from them both, anything is possible in the playoffs.
Kyle Dubas, Keefe, and the rest of management has helped make this team as high-scoring as ever, plus a team that can play very well defensively. Their goaltending will be the difference maker here.
Toronto's final 15 games will only prove one thing — whether this team can finally get past first round or not.