Three potential cheap trade targets on defence for the Toronto Maple Leafs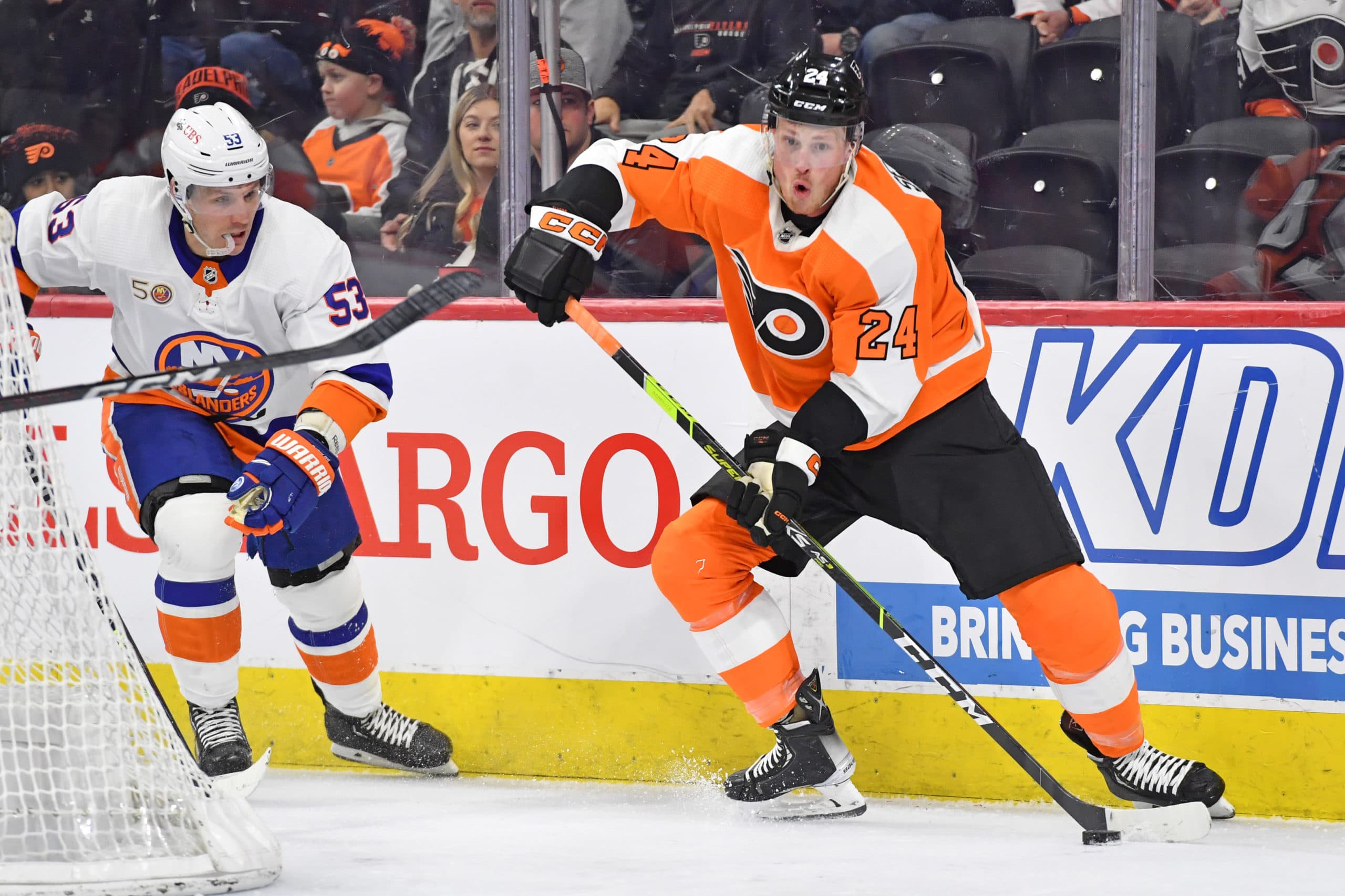 Photo credit:Eric Hartline-USA TODAY Sports
The NHL trade deadline is quickly approaching as we're just under three weeks away from the March 3rd date.
With the deadline just around the corner, the Toronto Maple Leafs have been linked to a handful of players thus far, and with every passing day comes new reports and rumours of what they could potentially do come the deadline.
From the organization reportedly wanting to improve on both forward and defence, there are a bunch of trade targets for this team. Obviously, not all are realistic or have a chance of happening though.
However, some could be dealt to Toronto and help this team moving forward.
In particular, there's a small handful of defensemen on cheap contracts that could help solidify this team's blue-line depth come playoff time if they don't want to make a big splash on the blue-line and would rather save that for up front to help the top-six.
With that said, let's get into the three potential targets…
1. Luke Schenn – VAN – 33 years old – RD
2022-23 stats: 53 GP – 3 G – 15 A – 18 PTS – 17:06 TOI
Career stats: 916 GP – 41 G – 146 A – 187 PTS – 17:39 TOI
Contract: 1 x $850K
Luke Schenn is currently on multiple trade target boards when you look at TSNs, Sportsnet and even Daily Faceoffs. Schenn is a physical right-shot defenseman who has been playing some pretty good hockey – albeit in a second/third pairing role if you look at his ice time – for the last couple of seasons between the Tampa Bay Lightning and the Vancouver Canucks.
Schenn is on a very cheap and reasonable contract that sees the 33-year-old as a pending UFA, so you know a lot of teams will be out there looking to add the veteran blue liner come trade deadline day.
There's been rumours that he could not only be the next Canuck on the move but the next player in the league on the move. However, there have also been rumours of a possible contract extension in Vancouver as well, so it's safe to say between now and the trade deadline, it'll be interesting to see what happens with Schenn.
Now, if Schenn decides to move on and is traded from Vancouver, I think Toronto could be a team that wouldn't mind Schenn's services at his current cap hit. He obviously wouldn't be coming here to take on big minutes, but I could see him slotting in on the third pair or even rotating with guys in and out.
As I said, he's a physical right-shot defenseman, so you know a lot of general managers around the league like those guys. Schenn currently has *checks notes* 250 hits and 78 blocks on the season in just 53 games. Let me repeat myself: 250 hits! That are absurd numbers and that puts the 33-year-old on pace to finish the season with 382 hits and 119 blocks which is valuable to some general managers around the league.
It's been reported by multiple insiders that Calgary and Boston are two other teams that have interest in the big blue liner, and according to our own Nick Alberga here at The Leafs Nation, Winnipeg is also a team in on Schenn's services, so it'll be a wait-and-see process with this Schenn situation as March 3rd is just under three weeks away.
2. Nick Seeler – PHI – 29 years old – LD/RD
2022-23 stats: 52 GP – 3 G – 7 A – 10 PTS – 14:24 TOI
Career stats: 200 GP – 6 G – 19 A – 25 PTS – 13:15 TOI
Contract: 2 x $775K 
Nick Seeler might be a name not a lot of people are too familiar with for a couple of reasons. One: He's 29 years old and only has 200 games of NHL experience, and two: he plays on the 2022-23 Philadelphia Flyers.
Well, if you don't know who Seeler is, he is a big body on skates that can play both sides of the blue line.
He's a left-shot defenseman who is 6'2 and over 200lbs and is on a very cheap contract for this season and next season at a cap hit of just $775K which is super valuable to contending teams like the Toronto Maple Leafs.
Seeler brings value to a team's lineup – albeit even if he's only playing third-pairing minutes – given his production and the price tag attached to him. But aside from the actual goals, assists and total points, he's the type of big bruising defenseman that also lays the body and blocks shots for his team.
He currently has 88 hits and 95 blocks in just 52 games which puts him on pace to finish the season with 134 hits and 144 blocks. For a defenseman who is that big, lays the body, blocks shots, isn't afraid to fight when needed and comes with a $775K price tag attached to him not only for this season but next season as well, that could be a sneaky good pickup for a contending team as a depth defenseman option this season and playoff run and next years too.
However, the latest we've heard about Seeler is from Anthony DiMarco who said the Flyers wouldn't mind dealing him, but if they don't get "blown away" by a trade offer, they'll be more than happy to keep him past this years deadline.
I don't know what the Flyers would be blown away by because I don't know what the asking price for Seeler is, however,  defenseman Jaycob Megna did get traded from San Jose to Seattle for a 2023 4th-round pick a couple of weeks ago, so maybe a similar return for Seeler would get the job done? We'll have to wait and see.
3. Trevor van Riemsdyk – WSH – 31 years old – RD
2022-23 stats: 56 GP – 6 G – 10 A – 16 PTS – 18:21 TOI
Career stats: 512 GP – 23 G – 82 A – 105 PTS – 17:14 TOI
Contract: 1 x $950K
Trevor van Riemsdyk is someone I've wanted the Maple Leafs to get for some time now. And now that he is in the last year of his deal and is a pending UFA with the Washington Capitals, could the Capitals potentially deal him at the trade deadline this year?
Washington only has one defenseman locked up for next season (John Carlson), and they have seven pending UFAs on their blue line. That list consists of the following: Orlov, Jensen, van Riemsdyk, Alexeyev, Gustafsson, Fehervary, and Irwin. Now given Washington only has one blue liner under contract next season, the smart move here would be to sign some of these pending UFAs so you have some bodies back there, and van Riemsdyk could get signed, but if not, I think he could be an option for Toronto before or at the deadline.
van Riemsdyk – the brother of former Leaf, James van Riemsdyk, of course – is a 6'3, 191 lbs right-shot defenseman who could help improve Toronto's blue line's depth this season and maybe next if they decide to re-sign him to a similar contract.
Trevor isn't known for racking up the points. However, he does get anywhere between 14 and 17 points – besides three seasons where he registered under 10 points. Although, he is currently on pace to set a career-high in points this season with 23 and continue to cruise past his old career-high in goals (5) with 9.
Outside of his career-high season in the goals and soon-to-be potential points department, van Riemsdyk brings solid defence at even-strength and on the penalty kill to a team's lineup and could slide into Toronto's top six pretty smoothly, in my opinion.
I might as well talk about his hits and blocks just like the other two defensemen. He's got 20 hits and 121 blocks on the year thus far. Clearly, he doesn't throw his body around nearly as much as Schenn or Seeler, but he's not afraid to block shots, and as I said earlier, he brings solid defence in a third-pairing role as well as on the penalty kill.