Three point night for Marner sets a new career high in Leafs' routing of Montreal: Game Highlights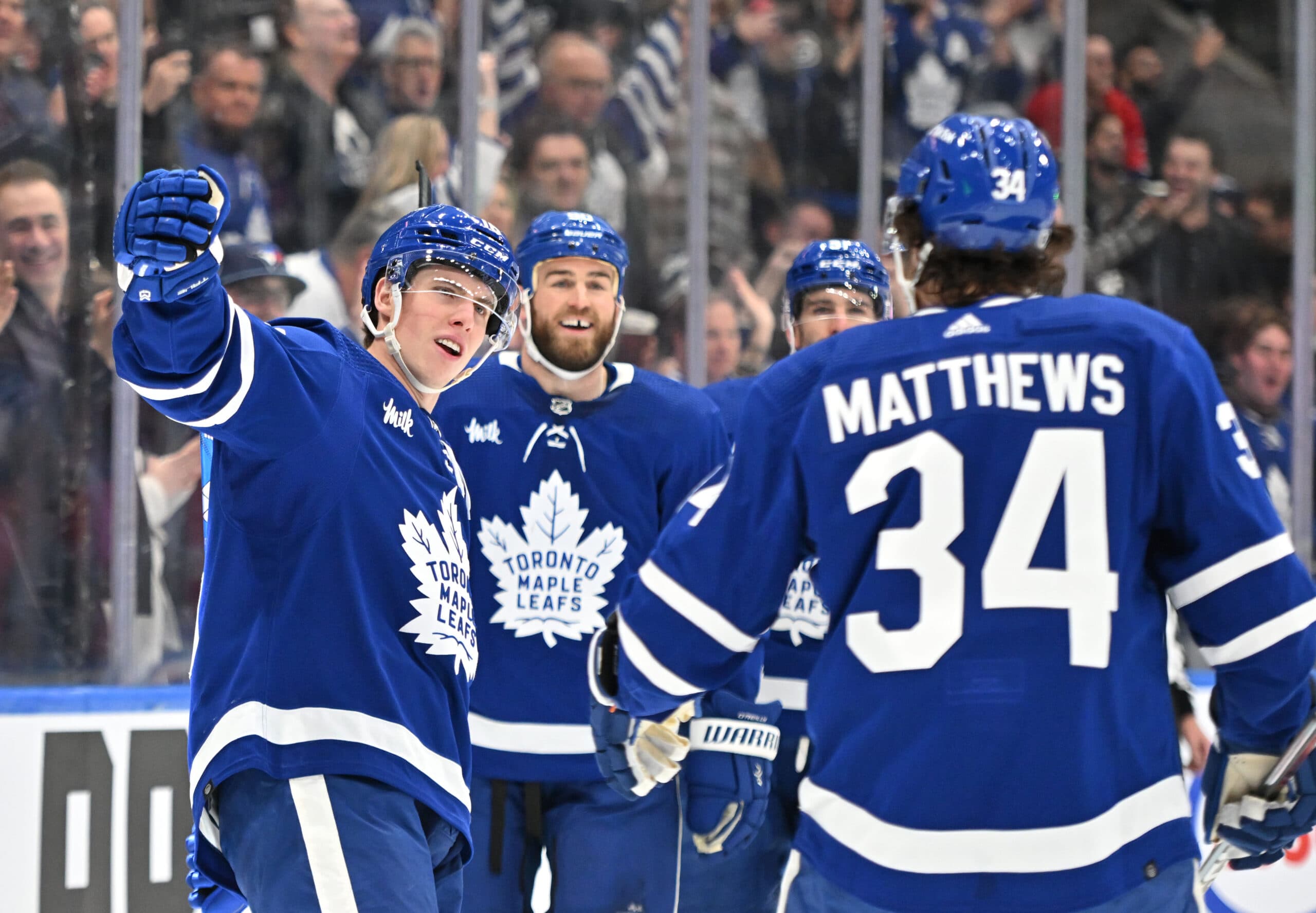 Photo credit:Dan Hamilton-USA TODAY Sports
As expected, the Toronto Maple Leafs took care of the Montreal Canadiens on Saturday night. John Tavares scored twice. Mitch Marner set a new career high in points and Toronto won 7-1. Below are the highlights from the game.
Marner broke the deadlock nearly halfway into the first period. As Justin Barron sat for high-sticking, Marner ripped home his 29th goal of the year. 1-0 Leafs…
About five minutes later the powerplay struck again. Marner made it happen for a second time. He set up Tavares in front to double Toronto's lead…
On the ensuing faceoff Wayne Simmonds and Michael Pezzetta dropped the gloves. Simmonds made quick work of him. Pezzetta hit the ice after a couple hard left hands from the Leafs tough guy…
Early in the second period the Habs started their comeback. Johnathan Kovacevic brought Montreal within one with a seeing eye point shot…
A few minutes later William Nylander extend the Leafs lead back to two. Ryan O'Reilly took advantage of a Canadiens turnover and through the puck in front. Nylander deflected it past Samuel Montembeault to make it 3-1…
Not long after the Marner show continued. He set up Michael Bunting in the slot, then finished the rebound for his 30th goal and 98th point of the season. A new career high in points…
The Leafs connected on the powerplay for the third time in the final period. It was Tavares again. He made it 5-1…
Auston Mathews got in on the party before the game ended. With six minutes left he pocketed his 39th of the year…
A couple minutes later. Michael Bunting added another…
With the game all but over, Sheldon Keefe pulled Ilya Samsonov in favour of the emergency backup goalie. Jett Alexander from the University of Toronto made his NHL debut in the win. 7-1 Leafs final.