Three Toronto Marlies selected to the AHL All-Star Classic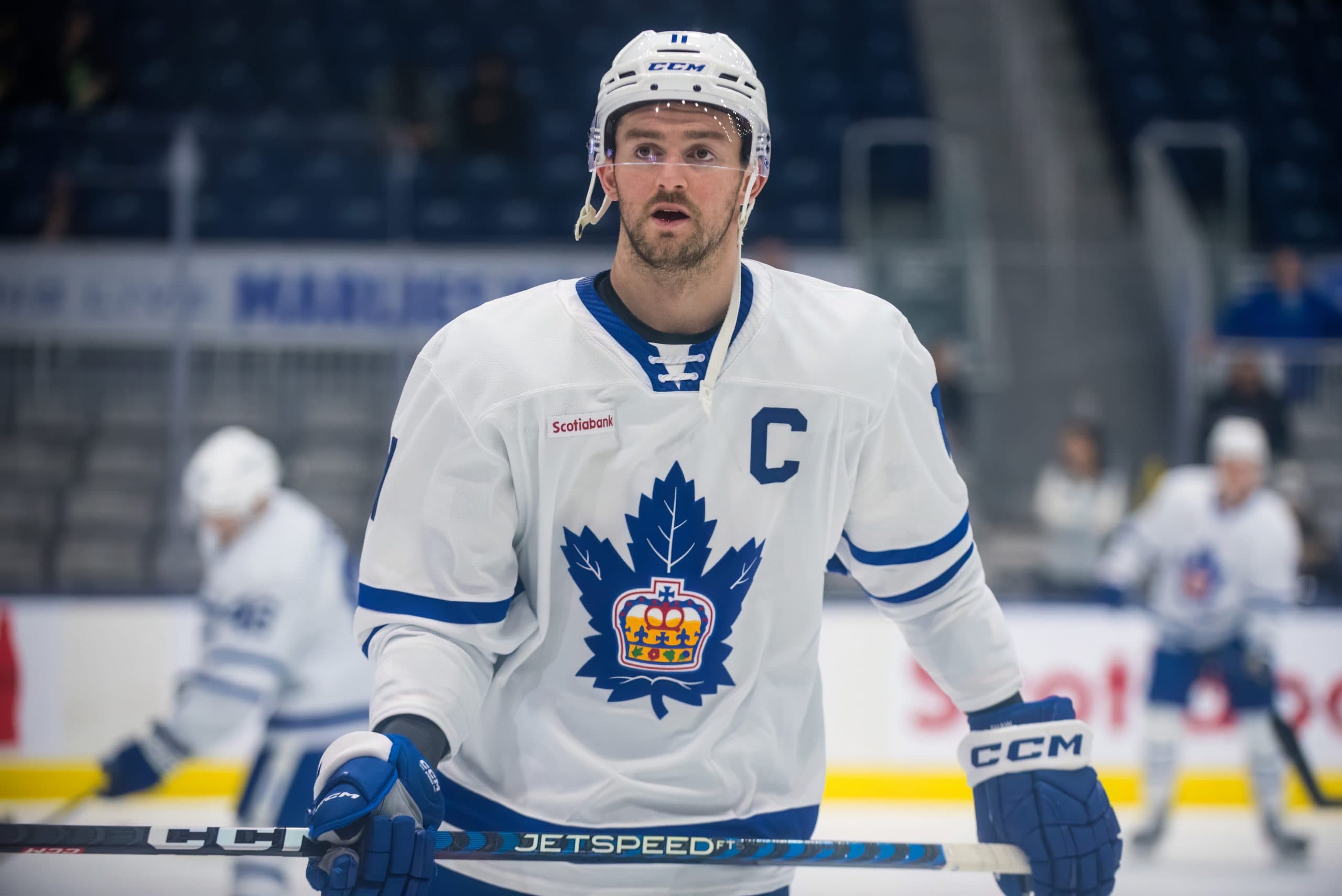 Photo credit:Steven Ellis/Daily Faceoff
Shortly after the reports of Bobby McMann making his NHL debut with the Maple Leafs, there was other news that trickled in from just down the street.
Logan Shaw, Noel Hoefenmayer, and Joseph Woll have all been named North Division All-Stars and will represent the team at the AHL's All-Star Classic in Laval, Quebec on February 5th and 6th.
Joining them will be Marlies head coach Greg Moore, who was named an AHL All-Star at the end of 2022, as well as Marlies Head Athletic Therapist, Jordan Aube and Head Equipment Manager, Wil Burns.
"That's obviously well deserved," Shaw told Marlies
play-by-play commentator Todd Crocker
when it became official. "I know in the dressing room, (Moore) credited it to the team and the players, which you know obviously is a part of it.
"Coming in here, I didn't know who he was, didn't know anything about him, but playing from him, it's great. The way he's got our team working — everyone's pulling the same direction — it's nice to see and I'm very happy. It's very well deserved."
This will be the first All-Star appearances for both Hoefenmayer and Woll. The two, in particular, have had incredible starts to the season in the AHL.
Hoefenmayer has scored 25 points through his first 30 games this season with the Marlies. The 23-year-old is ranked fourth among AHL defenceman for points this year.
"Just being here in this organization, you get to watch guys who are very good at doing everything," said Hoefenmayer in December, "but especially for d-men, being able to find those lanes and learn from guys in previous years, and then being able to apply them this year has paid off for me."
We all know about Woll's incredible start to the season. The 24-year-old has gone 8-0-0 since returning from injury, tying the Marlies' record for most consecutive wins in a season. One more win in a row and he will be alone at the top of that category.
Earlier this week, I wrote
a feature on Woll
about his relaxed mindset and how he's been able to return from injury and hit the ground running.
Shaw, who was named captain back on December 7th, will be participating in his second-career AHL All-Star Classic. The 30-year-old was last an All-Star back in 2019 with the Manitoba Moose.
Along with being the captain, Shaw has been one of the Marlies' most consistent players. Through 33 games this season, the 30-year-old has tallied 11 goals and 25 assists.
"From day one, his presence, his relationship building, his communication skills," said Moore after Shaw was named captain, "and what really impresses me about him is his emotional intelligence of knowing what's needed at the right time, what energy to bring to the group, and to not only demand from himself, but demand of his teammates."
The AHL All-Star Classic will consist of both a Skills Competition on February 5th, and then the All-Star Challenge on February 6th.