Three veteran UFA forwards the Toronto Maple Leafs could bring in to add depth up front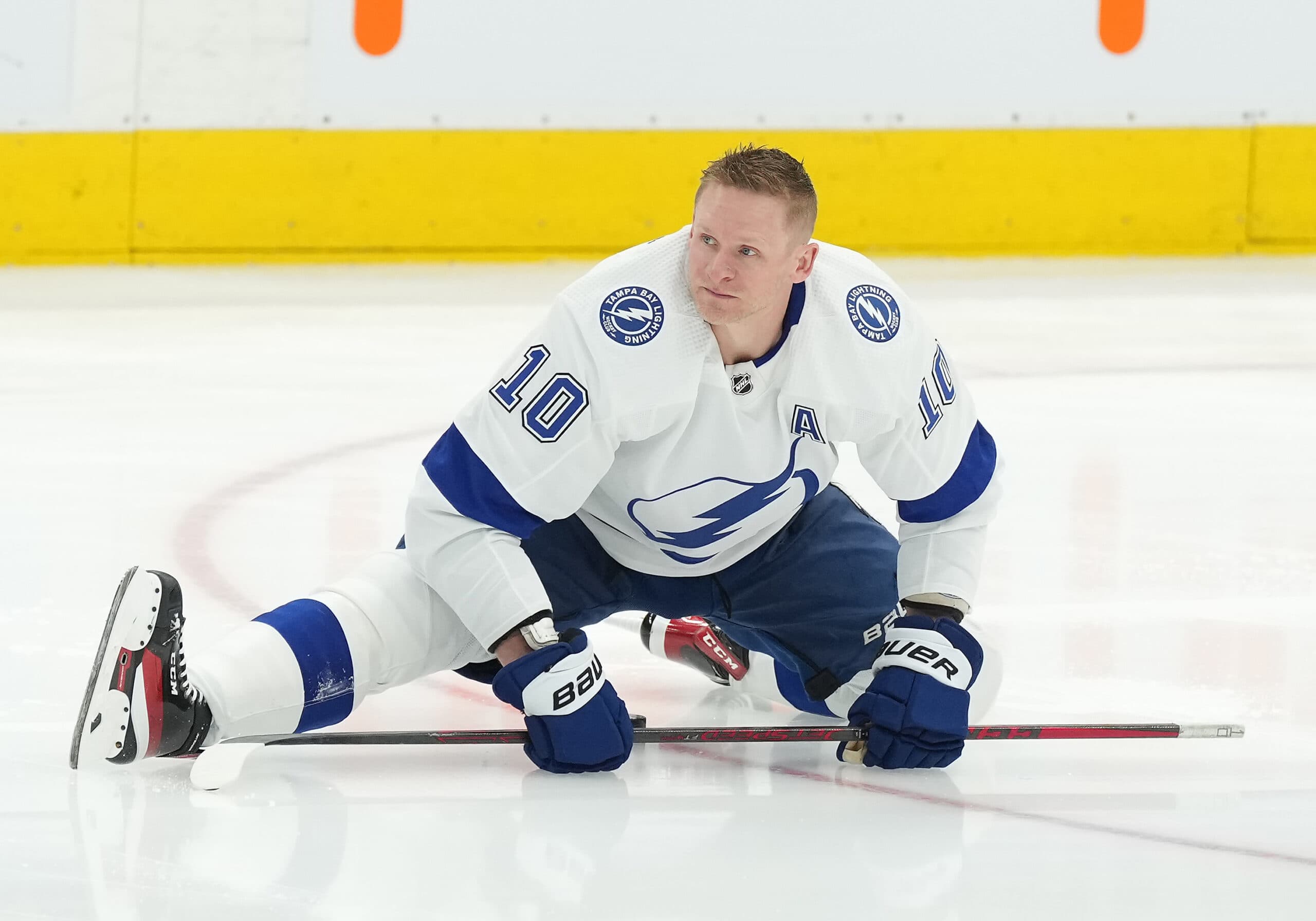 Photo credit:Nick Turchiaro-USA TODAY Sports
Toronto Maple Leafs general manager Brad Treliving will be going shopping this summer. The roster has some glaring holes among the bottom six and with the potential of close to $20 million in cap space, there's little doubt Treliving will be tapping his card to land a few forwards.
While I wouldn't expect the likes of Patrick Kane or Vladimir Tarasenko to wind up in Toronto, there are several free-agent forwards who could help provide some depth for the Maple Leafs and be targets of Treliving. They include:
Corey Perry
Yes, 'the Worm' should be on Treliving's radar as
Corey Perry
would be a great fit next season for the Maple Leafs. Don't bother screaming about footspeed as Perry's getting up there in age and has many other assets he'd bring to the table in Toronto. He's also never been fast so it's not like he's becoming a new player at this stage of his career.
Perry relies on his hockey IQ to make an impact on the game. He loves to piss people off and always does his best to throw his opponents for a loop with mind games throughout the game.
Perry has been linked to Toronto in the past and spends a lot of his summer golfing in London, ON with Maple Leafs defenseman Jake Muzzin. He'd be a very cheap option at $1 million for one season and could play on the Leafs' fourth line and second power-play unit. Perry's a beast in front of the net and has some of the softest hands in tight. The Leafs' second unit could use more of this.
Last season the 38-year-old winger produced 12 goals and 25 points in 81 games. He's still durable as ever and rose to the occasion in the first round against the Maple Leafs, adding another five points in six Stanley Cup Playoff games. While this move would piss off a bunch of people in Leafs Nation, Treliving needs to consider the addition. Perry makes a ton of sense for the Maple Leafs.
Tyler Motte
While he's not the sexiest of names, New York Rangers pending free-agent forward Tyler Motte could be a target of the Maple Leafs. He'd be a great option for the team's third line and is also an above-average penalty killer, who could help fill in on the team's second unit as they could be losing both
David Kampf
and Noel Acciari.
After a
mid-season trade
back to the Rangers via the Ottawa Senators, Motte produced 10 points in 24 games. He would have been on pace to shatter his career high in points had he played the entire season on Broadway.
Motte would provide the Maple Leafs with more sandpaper and help them become a tougher team to play against. The Florida Panthers bullied Toronto during the second round and Treliving needs to find some more toughness this summer. Adding Motte for cheap would be a start. The 28-year-old winger is likely looking at a one-or-two year deal at $1.5 million annually. Something that could easily fit on the Leafs' books.
Miles Wood
The New Jersey Devils were one of the most balanced teams in 2022-23 and a big part of that was the play of winger Miles Wood. He's a pending free-agent who may be an odd man out in Jersey. If so, Treliving needs to inquire about his asking price.
Wood finished with 27 points in 76 games last season and also dished out 100 hits in the process. He's one of the smoothest skaters in the league and the Maple Leafs need to become faster as a group next season. Wood made $3.2 million last season and will likely be around $2.5-3 million on a long-term deal. At 27 years old, he's one of the younger free-agent options available this summer and has been a part of the Devils organization since 2013 when he was selected in the fourth round.
Wood's in-your-face style is something Toronto could be losing if Michael Bunting walks. While Bunting is much more of an offensive threat, Treliving could help replace some secondary scoring, speed and sandpaper by adding Wood to the mix in July.
Leafs Nation can expect a busy but calculated offseason from Treliving. He's not going to make moves just to say he's putting his fingerprints on the Maple Leafs and look for Toronto's new GM to be cautious among a weak free-agent class. If he's going bargain shopping, these three forwards could be in play.