Three x-factors for the Maple Leafs heading into their first round matchup against the Lightning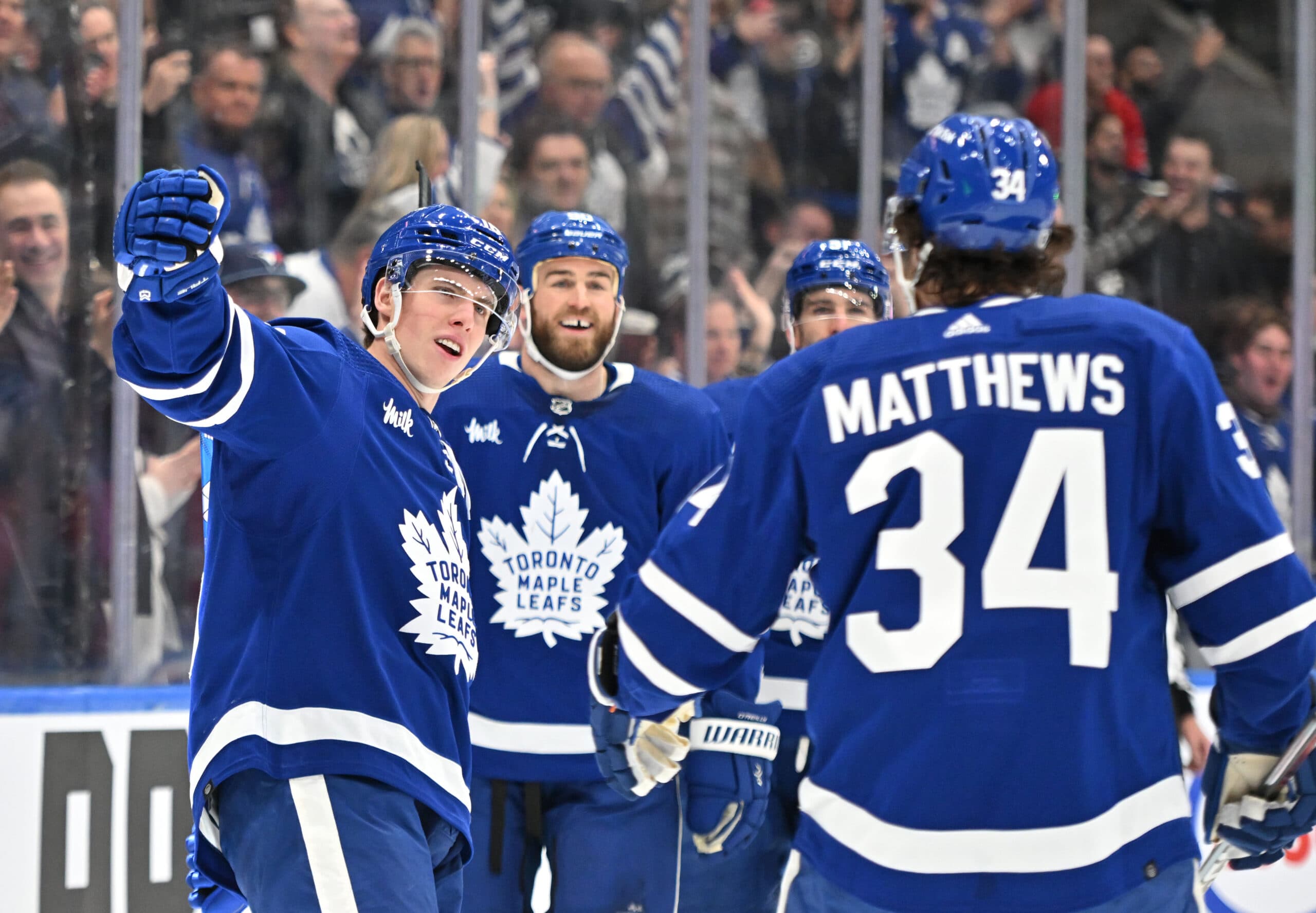 Photo credit:Dan Hamilton-USA TODAY Sports
The time has finally come. The 82-game regular season has ended, and the 2023 Stanley Cup playoffs are set to begin tonight. As we know, Toronto's opponent in the first round is none other than last year's opponent, the Tampa Bay Lightning.
It's not shocking at all that these two teams are matched up with each other again, to be honest. They were the first two teams to lock in their matchup and although it wasn't confirmed months ago, we all kind of knew they were set to play each other around Christmas time.
However, despite these two teams being in the same division, knowing each other pretty well and just playing each other last playoffs, there's always one or two key x-factors for a team come playoff time, and in this case, I have picked three x-factors for the Toronto Maple Leafs as they prepare to face the team that has gone to three straight finals.
1. Ryan O'Reilly
2022-23 stats: 53 GP – 16 G – 14 A – 30 PTS – 17:56 TOI
2022-23 stats with TOR: 13 GP – 4 G – 7 A – 11 PTS – 16:32 TOI
Career stats: 991 GP – 256 G – 446 A – 702 PTS – 19:35 TOI
Career playoff stats: 64 GP – 22 G – 34 A – 56 PTS – 21:11 TOI
The first x-factor I'm going to talk about is someone whose nickname is literally, 'factor', it's Ryan O'Reilly.
When Toronto acquired O'Reilly – along with Acciari – from the St. Louis Blues a couple of weeks before the trade deadline, the team checked off multiple boxes with just that addition in Ryan.
They acquired someone who instantly improved the team's center depth, someone who can play in all situations, and simply, a winner.
O'Reilly – at the time of the trade – was by far having his worst season statistical-wise, and it questioned some people as to why Toronto would go ahead and acquire someone like him and it even drew some Nick Foligno comparisons, which, in my honest opinion, was dumb because you can't even compare the two players.
Anyways, after the trade, O'Reilly found success with John Tavares and Mitch Marner almost right away but a shot from Auston Matthews in a game against the Vancouver Canucks derailed that and sidelined him for a bit with a broken finger and returned to game action not too long ago.
But by having him back in the lineup, especially against a team like Tampa Bay, it gives Toronto multiple options as to how to deploy their lines. They could put him as the 2C with Tavares and Marner/Nylander on his wings like how they started when he first got here, they could place him as the 3C and it gives Toronto three lines that could go up against Tampa Bay no problem, or they could put him on the wing on any of the top three lines.
Having a top-six of Matthews, Marner, Nylander, Tavares and now O'Reilly, is a lot to handle, no matter who the opponent is, and that's why I think O'Reilly could be a huge x-factor for this team.
A ton of the attention will obviously be on Matthews and Marner, and rightly so, but look at last year, they both combined for a total of six goals and 11 assists for 17 points in seven games and if it wasn't for Marner's play off the pad to Matthews in game five, who knows if they win that game. That's why I think if those two big guys play how they've played all year and last year's series, it'll allow the other guys, including O'Reilly to play their game and be that secondary scoring behind Matthews and Marner.
Here's a little fun stat: Ryan O'Reilly's point per game is higher in the playoffs (0.875 PPG) than in the regular season (0.708 PPG), so he's someone whose game rises to the occasion and it'll be very fun watching him play this series with Toronto.
2. The Fourth Line
The next x-factor is more so a line, not just an individual player.
The fourth line for Toronto that consists of Aston-Reese, Kampf, and Lafferty was coming together pretty nicely over the past couple of weeks before Lafferty missed the last couple of games of the season and with Matthew Knies coming in and playing.
Now obviously it's still to be determined what the lines will end up looking like and if the fourth line I just mentioned will still be a thing come game one unless Sheldon Keefe and the staff go a different route and shuffle up the bottom six or even scratch one of those guys and start Matthew Knies instead.
However, if that line is still intact, I think with the way it's been playing as of late and just simply how they can play as players, it could honestly be a very good thing for Toronto, especially given their struggles to get help in the bottom-six over the past handful of round one series.
That line is everything you would want in a fourth line, especially come playoff time. They're fast, good on the forecheck, aren't afraid to finish their checks/mix it up with the opposition, are defensively responsible and simply give the other lines energy during the game as we've seen when they're together.
They won't score as much as the top guys on Toronto, but if they can do their job perfectly and out-perform Tampa Bay's fourth line, that's a win in my books because we know the Lightning's fourth line can score those important goals and set the tone during the game.
3. The Penalty Kill
Another x-factor is the Maple Leafs' penalty kill and when you're going up against an offence like Tampa Bay's, it's going to be even more important than ever if you want to come away with the series win.
Now, Toronto's penalty kill this season (12th, 81.8%) was ranked a little worse compared to last season's penalty kill (8th, 82.0%) but it was only a difference of 0.2 %, so there's not much of a difference there if we're being honest. However, since January 1st, the Toronto Maple Leafs were tied for the fourth-best penalty kill (84.3%) in the NHL with the Kraken and Flames, just behind team's like the Predators, Hurricanes, and of course, the Bruins, according to
StatMuse.com
.
During the three-game season series between Toronto and Tampa Bay, Toronto's penalty kill went 13/15 (86.6%) including going 9/9 in the final two meetings and 8/8 in the season series finale.
Now, I don't know if we're going to see that type of pace in the first round, but you never know. Anyways, Toronto's penalty kill will need to find that same success or similar success as they did during the regular season if they want a better chance at defeating the Lightning in the first round.