Tired or Inspired: The Leafs could still build off their strong start to the trade deadline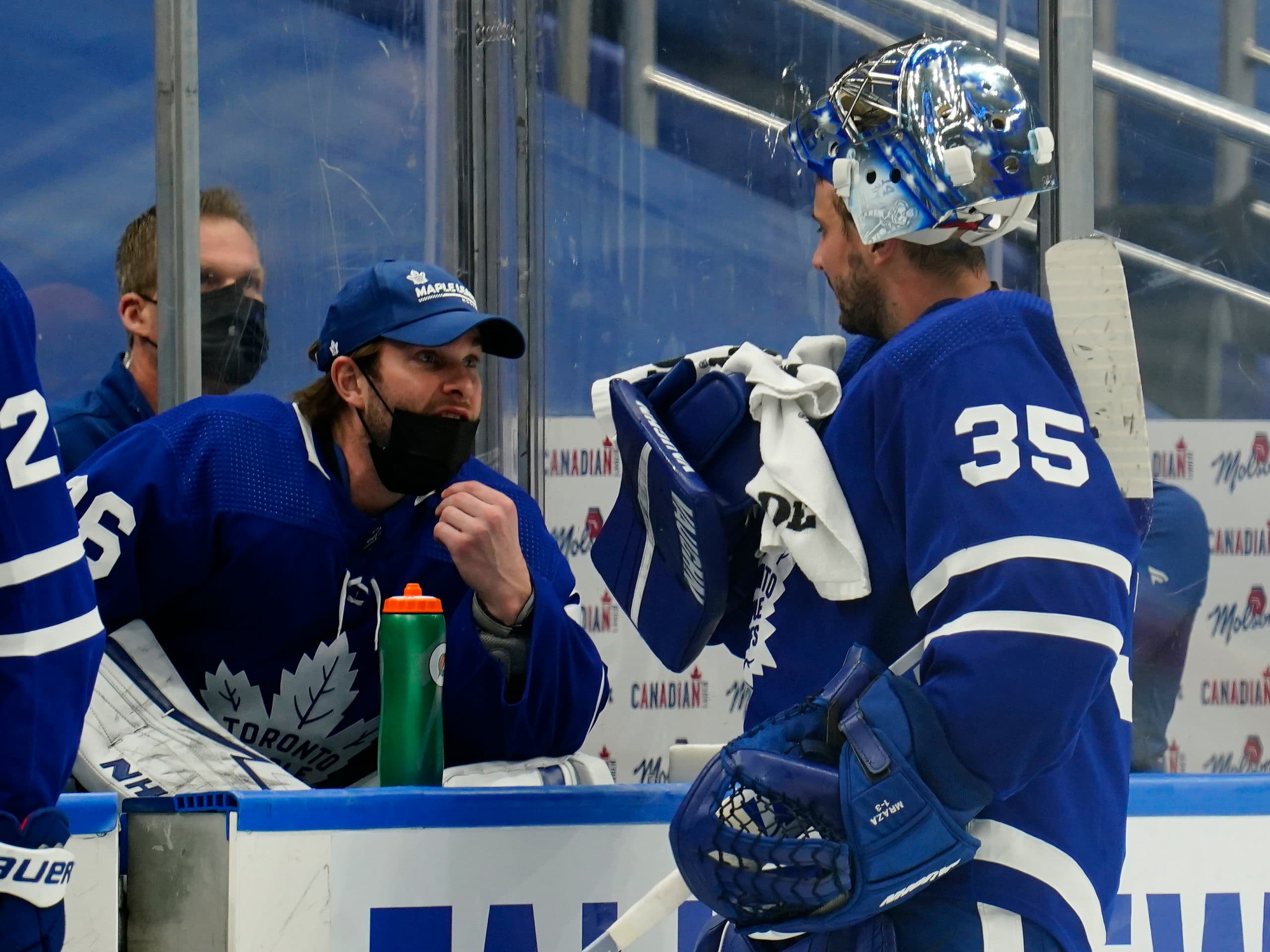 Photo credit:John E. Sokolowski-USA TODAY Sports
Trade deadline day. A much-hyped but consistently underwhelming day on the NHL calendar. I spare you the comparisons to pretty much every other sport that sees star players (in their prime) change teams in multiple team deals, and the end result is a radically overhauled league with new championship favourites determined or existing favourites solidified. To the NHL's credit, it seems like they've been trying this year. Claude Giroux, Mark Giordano, and Hampus Lindholm aren't exactly scrubs. A couple of them might be on the older side, but there have been impact moves and there are still 9 hours left.
The Leafs for their part had a very busy day yesterday (summarized here), and it's easy to feel good about the Giordano/Blackwell deal. That being said, there are still questions lingering around a second-line winger and possible goaltending help. There's no money, and with that comes many problems. The Leafs could certainly go the unconventional route, but at least when it comes to goaltending, the 2 pm waivers deadline will determine if their decision to look to the KHL to address their problems in net will pay off.
Looking just at what the Leafs have done, it's easy to appreciate the trades they've made, including the Lyubushkin for Ritchie deal. The problem is that Tampa Bay adding Hagel/Paul, Florida adding Giroux/Chiarot, and the Bruins not only adding Lindholm, but adding him long term certainly reminds us that Dubas not only has to do well during the trade deadline, but he also has to close a gap.
So how exactly does Kyle Dubas close the gap? Well, there are still affordable options out there in the trade market.
Filip Zadina, while labeled as a bit of a perimeter player is an affordable top six forward option at $894k. And at 22 years old, there is time to work with him beyond this season.
Jack Roslovic is another player, that especially with salary retention finds his way into the Leafs' preferred price point. He presently makes $1.8M, but retained he's an easy fit for the roster. There have been concerns about his work ethic, and generally, that doesn't go over well in Toronto, even if the style of play when he's on fits with what the Leafs are looking for.
Sticking with the Blue Jackets, Joonas Korpisalo is a goaltender the Leafs have been rumoured to have interest in previously. With money retained on Korpisalo's $2.8M contract, he could be a roll the dice option if the Leafs manage to free themselves of Petr Mrazek's contract.
Mackenzie Blackwood and Braden Holtby could also be fitted for that way of thinking. Previously Holtby was out of consideration, but the addition of Scott Wedgewood from Arizona to Dallas could free Holtby up. And of course, there is the current hot hand of Anton Forsberg. As much as we're down on Mrazek, this list serves as a reminder that only more question marks await the Leafs' net.
The last option is the option closest to what Kyle Dubas did last season with Riley Nash, and that's to bring in Miles Wood. Wood seems to be a bit closer to returning than Nash was and that can pose a problem, but if Wood, who hasn't played all season, needs a bit of time before being 100% ready to return, the Leafs could presumably bring a fairly good middle-six winger for next to nothing, and tap into his abilities in the playoffs, assuming he can get back up to speed by then.
As for what we do know can or will happen today…
Petr Mrazek, Harri Sateri, and Kyle Clifford will all have their fates decided by the close of waivers at 2 pm. If Sateri is claimed, the Leafs will likely rush to find another goaltending option in the remaining hour. There's also some wishful thinking that 2 pm could signal a move around Petr Mrazek if he hasn't been claimed (it would be nothing short of a miracle for him to be claimed.)
It's also possible we see some movement on the Marlies tomorrow. Kyle Dubas has never shied away from making AHL moves, and with a couple of players looking for a change of scenery, there might be an attempt to accommodate some players.
It seems likely that it will be a very quiet morning for the Leafs. And while there have been past rumours of Justin Holl, Ilya Mikheyev, and Pierre Engvall possibly being available, Toronto is certainly in no rush to move any of those players.
If anything does happen, it might depend on some drastic shifts in prices in the final moments, and the Leafs adding to their depth as a result. I wouldn't count on Kyle Dubas entering an arms race, but he won't be taking the day off either.