TLN Three Stars: 3unting the way to a home run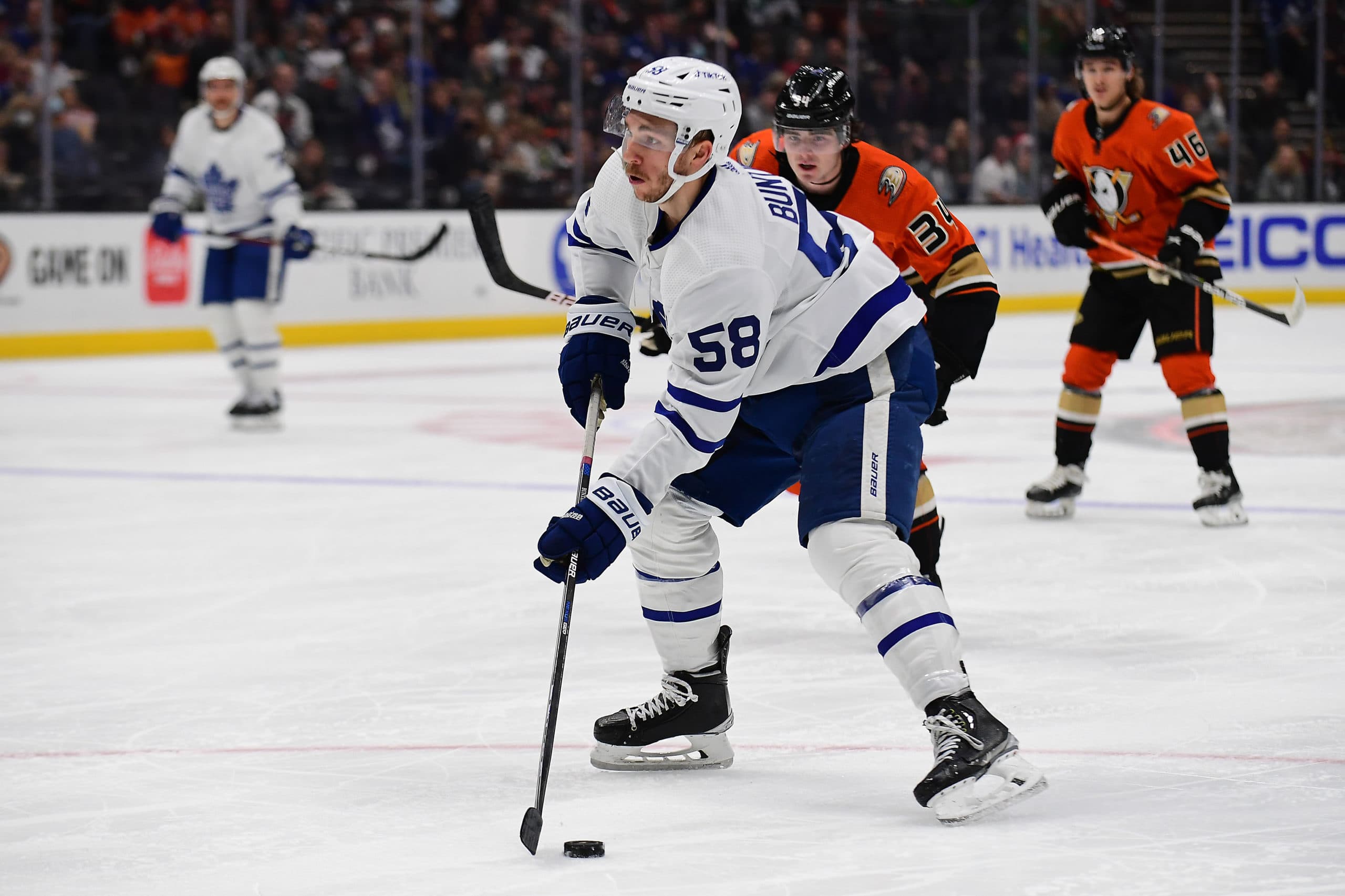 Photo credit:Gary A. Vasquez-USA TODAY Sports
So that's what it's like to be on the other side of a blown 3-1 lead. Feels good!
After starting the game extremely sloppy and completely out of sync, the Maple Leafs rallied and scored five unanswered goals in the third period. It wasn't always pretty, but once Sheldon Keefe reverted his lineup to the tried and true forward lines- and those forward lines stopped trying to force the extra pass- it was pretty much smooth sailing for the Blue and White. This young and surprisingly decent Red Wings team definitely looked like a unit that was clicking early before their steam faded out due to being on the second half of a back-to-back. The Leafs capitalized on those gas tanks running empty and in doing so, put together a performance to remember.
There are a number of Leafs deserving of kudos tonight for strong performances despite a game they spent mostly on their heels: Mitch Marner continued his goal scoring streak (albiet an empty net power play goal), John Tavares quietly recorded five shots on net and put up a pair of points of his own, and Justin Holl was my early pick to be the third star of the night with a pair of assists until another member of the defence core made an impact late in the game…
Third Star: Rasmus Sandin
Someone put on "Enter Sandman" and turn the volume to max because the Leafs' very own Sandman has recorded his first goal of the season! Sandin was the final regular in the team's lineup to not record a goal to this point of the season and you can tell that was kind of weighing on him. In fact, on Bunting's second of the night, you can see him collapse in towards the goal and wave his stick towards the puck while it was still fluttering in the air so it's great to see the young defenceman finally find the back of the net and it's encouraging to see him slowly growing more comfortable in his expanded role with Muzzin still out.
Second Star: Pierre Engvall
Never say the hockey gods don't have a sense of humour. Just a couple of nights after Engvall batted a puck into Spezza's leg that went into the Leafs net, he's on the receiving end of a Morgan Rielly shot that bounces off of his leg and into Detroit's net. Outside of that, Engvall just generally had a good bounce back performance after being one of the
worst Leafs on the ice against Anaheim.
He was definitely the driver of a fourth line that was the only grouping that seemed to work in the early part of this game. Although his impact faded as the rest of the team roared to life in the third, that doesn't diminish the fact that he was one of the few forwards who was noticeable in the first half of the game.
First Star: Michael Bunting
Was it ever in doubt? on Hockey Day in Canada hosted in Scarborough, the man from Scarborough puts on a show and completes his second career hat trick (but first for for his hometown team). With a couple of nifty deflections for his first two tallies and then his trademark "head down and drive to the net" attitude on the third, Bunting has, at this point, completely surpassed all expectations placed on him after signing. He's no longer just the "possible Zach Hyman replacement" he was touted as, he's become an excellent complementary player to Matthews and Marner and the beating heart of this team, despised by his opponents but beloved both in the room and in the fanbase. All on a contract barely above what a rookie notches on an entry-level deal. Leafs forever, forever a Leaf, Micheal Bunting is elite.
40th Star: Petr Mrazek
A win is a win, but sometimes you just need a save. Mrazek was shaky early and often in this game, frequently overcommitting on his lateral movement in particular and leaving the cage wide open with members of the red Wings buzzing in the crease. With the news from the
32 Thoughts segment of the second intermission
tonight that Mrazek's future with the Leafs is a, quote, "summer time decision," he defintely needs to step up his game as the team will be relying on him to help them earn some key wins in the weeks ahead.
How Well Did Scott Know the Enemy?
It is scary how perfect Scott's predictions were for this one.
In his preview from earlier today
, our very own Scott Maxwell accurately deduced that the Red Wings would probably run out of gas over the course of this game. He also mentioned something about the Leafs' fourth line putting on a revenge game and for two periods, I definitely think that's accurate. All in all, Scott's final summary turned into reality: "
Maybe the Red Wings get off to that strong start with the Leafs being a bit rested, but otherwise it's hard to see a Leafs loss here, especially if they can keep the Wings young talent quiet.
"
Up Next:
Speaking of Mrazek being relied upon going forward, the Leafs' next game on Monday versus the New Jersey Devils will be the first half of a home-and-home against the Devils taking place on back to back nights. That game will be airing on Sportsnet at 7:30 p.m. EST.