TLN Three Stars: Campbell records a shutout, because of course he did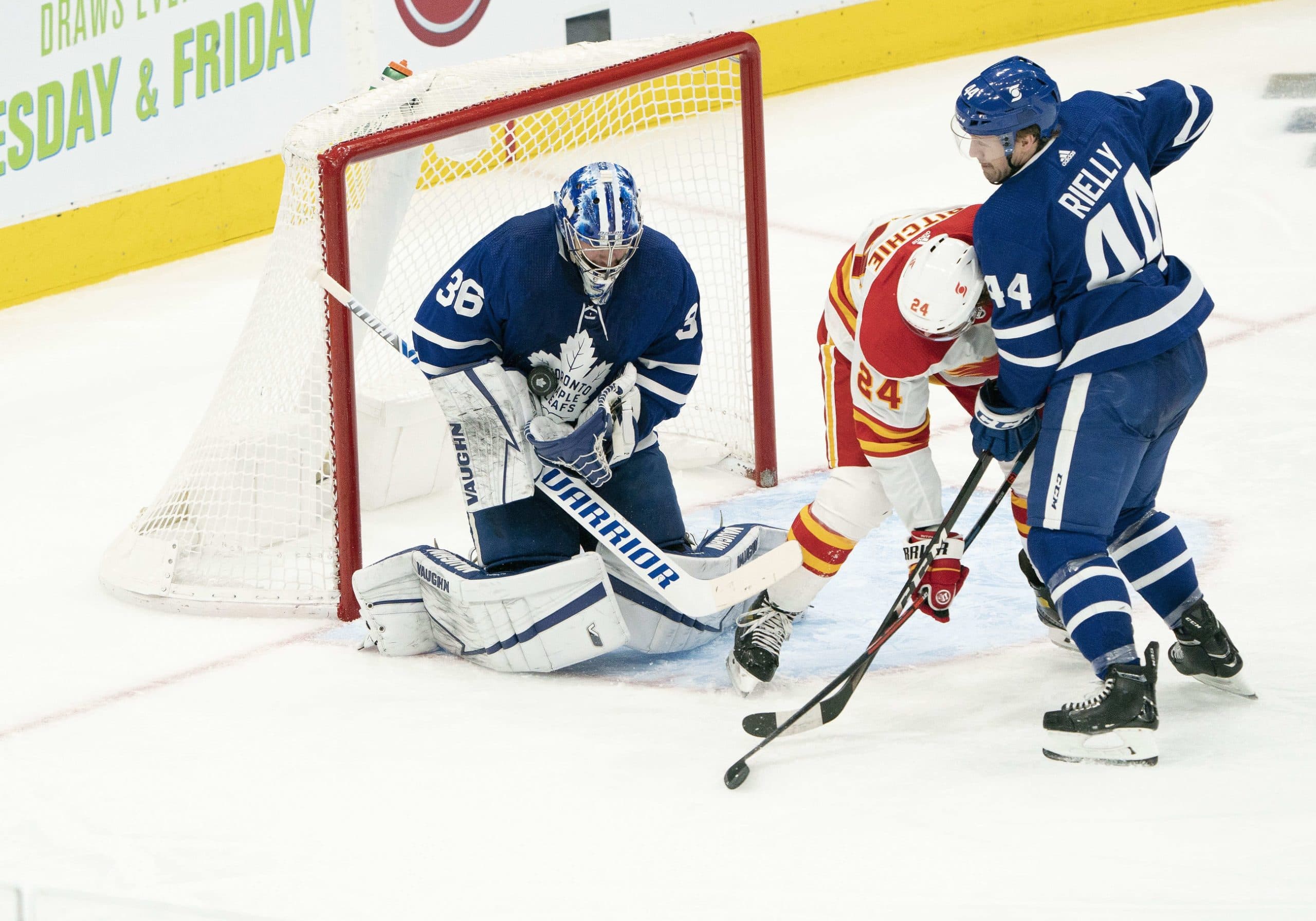 Photo credit:© Nick Turchiaro-USA TODAY Sports
So, @Jack Campbell is going to be the starter now, right?
The Leafs desperately needed a win after going into the contest losing six of their previous seven games and boy did they come away with a good result. Not only did they generate a lot of offensive chances but they got some reliable goaltending for the first time in what seemed like ages. You could also tell the Leafs played a different type of game in front of Campbell as they felt more relaxed compared to 24 hours prior.
Both teams combined for seven penalties on the night with a number of them being questionable calls at best. On Toronto's end, they came up short time and time again which could have widened the gap even further had just one found twine (more on that later). Despite the lacklustre power play, their penalty kill was miles better than it has been the past few weeks.
All of which is to say that this is the result they needed heading into another lengthy break.
Three Stars
3rd Star: @Jason Spezza
Late in the first period, Spezza lived up to his nickname and fired home a vintage shot from a ridiculous angle. I still don't get how he was able to beat @David Rittich from that shallow area and, apparently,
neither did he
.
2nd Star: @Jack Campbell
As mentioned above, Campbell played a solid game and provided the exact performance the Leafs wanted. No need to make this a goalie controversy, the starting net should be his going forward and he has
the confidence of his teammates
to back him up. *winky face*
1st Star: @Zach Hyman
When you pull off goals such as this one, it's hard not to give Hyman the top honours for the game. It was the perfect culmination of what was a strong game for him as he was constantly hunting for pucks and setting up scoring chances. I would say that performance was worth at least $10 million.
40th Star: The Power Play
The PDO Gods strike again. After going through the first half of the season with the man advantage seemingly scoring every other opportunity, the well has completely dried up
in the worst way possible
. Apart from this chance from @Auston Matthews that
hit the post
, the Leafs barely made Rittich earn his stops and the Flames had little trouble clearing out the puck. This will surely be an area Sheldon Keefe and company work on during the five-day break and maybe a shakeup of sorts (Alex Galchenyuk SZN?).
Tweets of the Night
Looking Ahead
The Leafs head into their second straight break with their spot atop the North Division snugger than it was prior to puck drop. They still have plenty of work to get back on track, but a big win on Saturday night was no doubt a confidence booster.
Up next, Toronto will return to Ottawa for a rematch with the Senators on Thursday night. You can catch the action on TSN4 or TSN5 with puck drop scheduled for 7 p.m. Enjoy the rest!