TLN Three Stars: Curse You, Hockey Gods!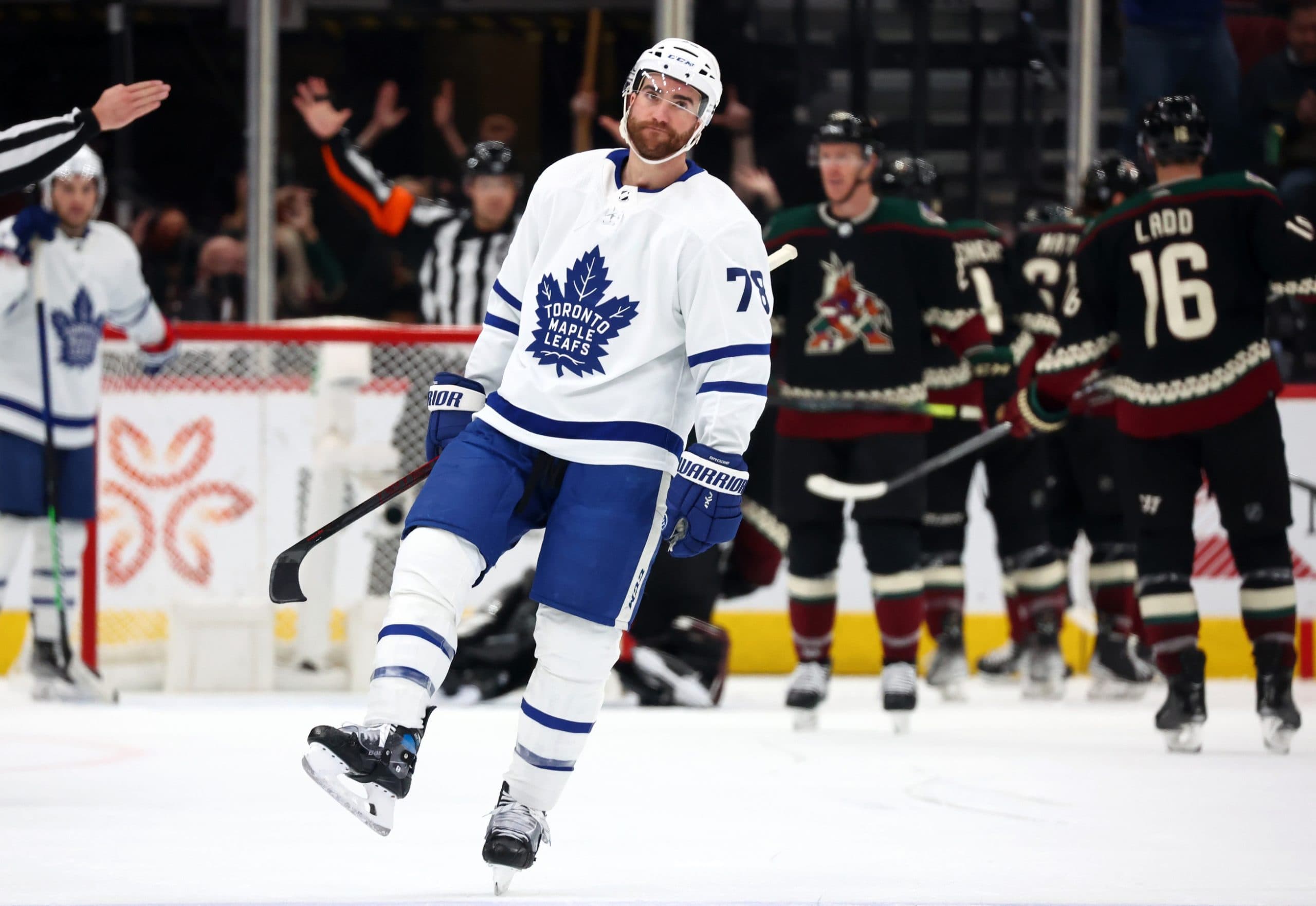 Photo credit:Mark J. Rebilas
Ryan Dzingel scored his first goal in almost two months by shooting a puck wide, it bouncing off the glass and directly back onto his stick, and then scoring immediately on it. That should probably tell you everything you need to know about this game.
I figured that even when you factored luck into it, there was no way that the Leafs would lose this game with how good they were and how bad the Coyotes were. But, it was a trap game on a silver platter, and it's what we got.
It felt like the Leafs were the Harlem Globetrotters with how much they were dominating play and all the moves they were putting on, and Auston Matthews even got a goal to give us hope, but the Washington Generals came out with the win this time, putting an end to the Leafs six game point streak. Hopefully Krusty the Clown bet on them again this time.
Three Stars
Stars 1-39: Karel Vejmelka
The Coyotes had no business being in this game, but they were because Vejmelka passed on to the spiritual world and became a god tonight for them. He stopped 45 of 46 shots and despite the fact that the Leafs had a 66.32% CF% and 67.78% xGF% at 5v5, they come out of this with a loss.
40th Star: Petr Mrazek
I can't even get mad at Mrazek, it's not like he was that bad. But considering that no one else on the team really played badly, you have to go with the guy with the sub .900 save percentage, especially when the goalie across the rink was unstoppable. I'm sure he's eventually become the reliable backup goalie we need, but when the starts are few and far between, it's hard for him to find a groove with a new team.
Participation Star: Auston Matthews
I mean, he tried his best. He got the team's lone goal, almost pulled off the Michigan goal, and was just a force to be reckoned with playing in front of his hometown with a 71.43% CF% and a team-leading 83.45% xGF%.
How well did I know the enemy?
No win is automatic in hockey, luck is always going to be a factor, but this game is just about as easy as they come.
Technically, I was right. I said the Leafs would dominate a weak Coyotes team, and they did. Luck played a key role tonight, and the Leafs were due for one after a while of things going too well. I was right about the process, which normally gets the results, and it just didn't tonight.
Tweet of the night
I don't mean to keep blaming the refs, but come on.
By the numbers
Like, come on.
Up Next
The Leafs continue their six game road trip for a Saturday night matchup against a St. Louis Blues team that is overperforming so far this season. Based on how this road trip has gone so far, this probably means it still won't be easy for the Leafs. You can catch the game on CBC at 7 p.m. EST.