TLN Three Stars: Leafs clinch division title in comeback win over Habs
Photo credit:Dan Hamilton-USA TODAY Sports
Early on, it seemed like a game that the Leafs would sleep through with pretty much everything locked up, even though they hadn't clinched the division. The Habs were dominating play, got a goal in the first and an early goal in the second, and the Leafs found themselves down 2-0.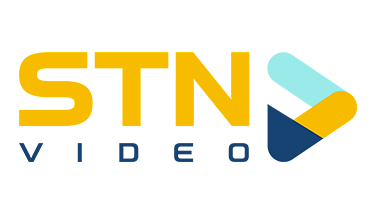 That all changed with a Pierre Engvall wrist shot from beyond the faceoff circles that found it's way past Jake Allen. The Leafs were back within the game, and from that point on, it was theirs. They were playing better, and a game tying goal from William Nylander, and the game winner from Mitch Marner later in the second secured that victory. Against a team that they're likely going to face in the playoffs, it's a big win, and an important one for a team that wants to show some perseverance in the playoffs and win their first playoff series in 17 years.
Three Stars
3rd Star: Mitch Marner
Mitch gets the third star for that shot to score the go-ahead goal alone (seriously, where has that been his whole career), but he did much more than that in this game. Him and Matthews were dominant and generating a ton of scoring chances, and it was just one of those games where Marner was really noticeable and making smart and pretty plays.
2nd Star: The Muzzin-Holl pair
Everyone's favourite shutdown pair got the toughs again tonight, facing against the Suzuki/Toffoli line for Montreal, and aside from the goal early in the second (which was also just a weak goal for Jack Campbell to allow), the pair was rock solid. Lead Leafs defensemen in xGF%, and only Travis Dermott had a higher CF% in the game, and Justin Holl even got an assist on the Engvall goal.
1st Star: Pierre Engvall
This one might be a bit of a surprise, and his goal probably wasn't the most skilled, but it was a very important one for the Leafs that got them back in the game and swung momentum in their favour. On top of that, he was the Leafs best forward as far as shot share and scoring chances go, and it was against the Habs second line, so it wasn't an easy accomplishment either. For a guy looking to stay in the lineup for the playoffs, not the worst audition.
40th Star: Alex Galchenyuk
Speaking of guys auditioning for playoff spots, Galchenyuk could've been a bit better. It seemed like quite a few plays were dying on his stick in the offensive zone, and he was probably the worst forward in the shot share and scoring chances department aside from John Tavares (who would have been here if not for his nifty assist on the Nylander goal). It wasn't an overly bad game for Galch, but for a team that was dominating for most of the game, he was a couple steps behind.
CHARTS!!!
Like I said, they found their groove after that second Montreal goal and didn't look back, although score effects probably helped with that. They also had a lot of chances in those high danger spots, although they struggled a bit with keeping Montreal's chances away from the front of the net.
What's next?
With the division locked up, the Leafs will have a chance to rest until Wednesday when they play the Ottawa Senators, and at this point are looking to stay hot with their eight game point streak (7-0-1) going into the playoffs, and maybe eye that Presidents Trophy, although that could be over as soon as tonight depending on the result of the Hurricanes game.