TLN Three Stars: Leafs season ends with a whimper in Winnipeg – but who cares, really?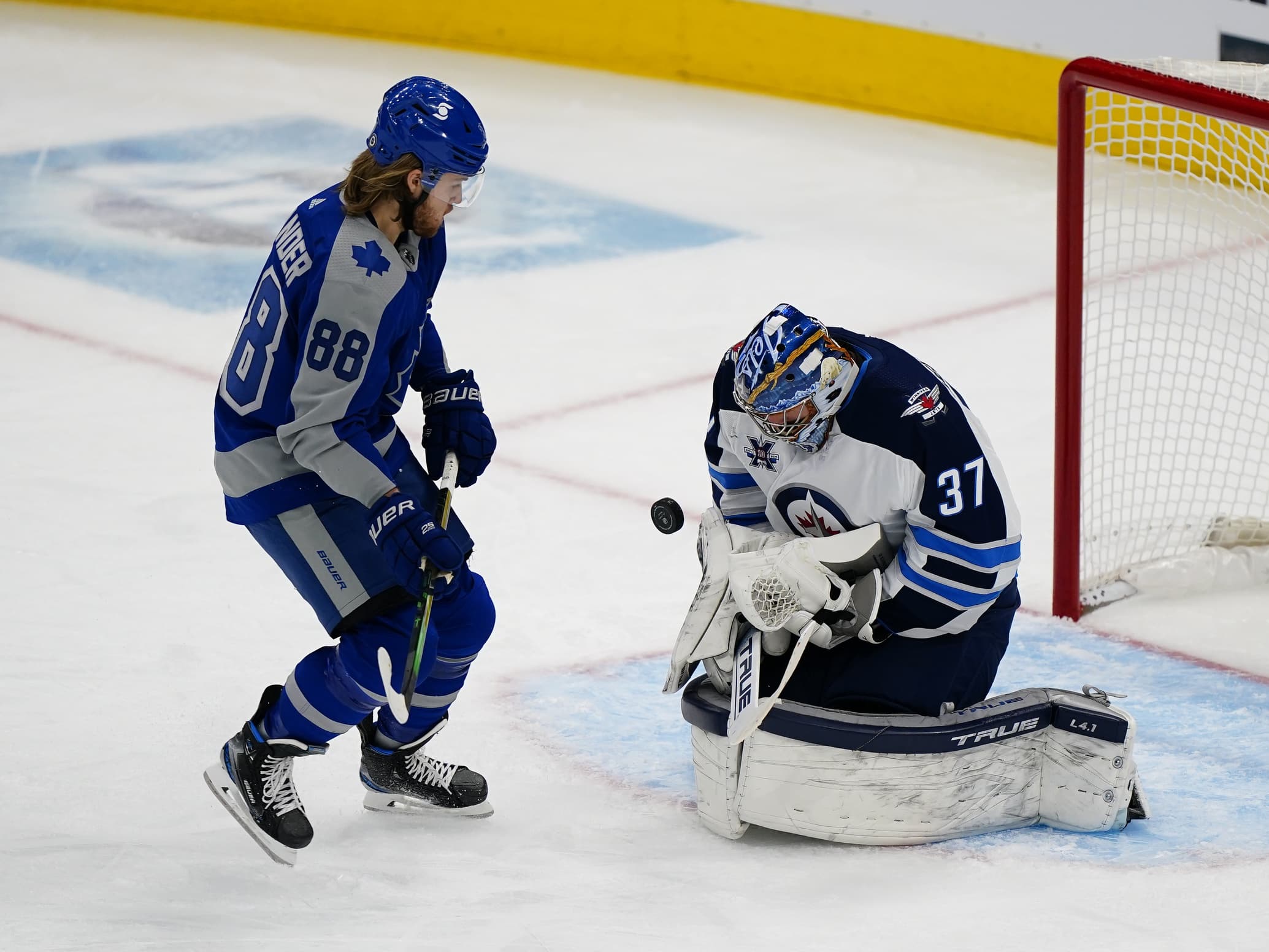 Photo credit:John E. Sokolowski-USA TODAY Sports
Well, that was anticlimactic. After securing their first place spot in the division on Saturday, the Leafs had two lackluster showings in a row to end their regular season run. Of course it would have been more fun to win, but in the end there's no impact on these first two rounds, so it doesn't really matter.
Anyways – the game started well, with @Pierre Engvall opening the scoring. But the Jets responded early in the second, and responded again when @Ilya Mikheyev gave the Leafs back their lead, briefly. Then the Jets continued to score another, and an empty netter, and the rest was history.
Now, keep in mind, the Leafs were without @Mitch Marner, among others, tonight, as he was taking a maintenance day, apparently.
So there is that.
And there is some good to come from this game, though:
@Auston Matthews is the new Rocket Richard Trophy winner! Pretty big deal.
And, despite this loss, let's keep in mind that –
That just about sums it up, thanks Kristen.
(We won't talk about the power play because who wants to get mad at 10:45pm on a Friday night?)
Three Stars
44th Star: @Morgan Rielly
Mo, what were you doing tonight??
Mo was on the ice for all 3 of the goals against (not including the ENG). This was definitely not his best showing, and many would (and are) arguing that this entire season has not been his best showing. I guess we'll see what happens in the playoffs?
3rd Star: @Jack Campbell
This wasn't Jack's best night, either, to be honest, but he didn't have great defensive support and that makes a difference. He made some key saves when needed and mostly looked dialed in. Better the off game now than next week.
2nd Star: Ilya Mikheyev
Just for finally getting a goal! The guy tries so very hard, and deserved to get this one tonight.
1st Star: Pierre Engvall
The Giraffe is on a hot streak! He is making a solid case for his spot in the playoff lineups, and it looks like Sheldon is taking notice:
What's Next?
That's all, folks! Or at least, that's all on the regular season. The next time we see the Leafs they'll be hosting the Habs – Thursday night, 7:30PM. Be there! This one's gonna be memorable.