TLN Three Stars: Matthews and the Leafs handily defeat the Canucks
Photo credit:© Nick Turchiaro-USA TODAY Sports
Another day, another Leafs victory.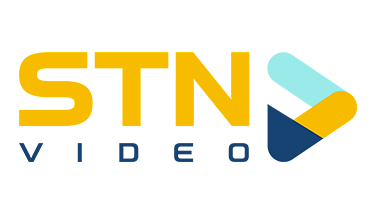 Toronto came into this game looking to further cement their spot atop the North Division while the Canucks were trying desperately to squeak into the playoffs. The game proved to be an exciting affair, but only for one of those teams.
@Tanner Pearson opened the scoring off a faceoff from a bad angle and they rode that momentum by piling up the shots. Sheldon Keefe did not like what he was seeing and gave his captain a long talk about the play and what should have been done differently.
It seemed to have paid off as the Leafs soon with @Auston Matthews finishing off a nice feed from @Mitch Marner off the rush to even things up. Early in the second, Marner stole the puck to set up Matthews' 38th goal of the season and put his team in front for the rest of the game. Things started to balance out as both teams traded chances and kept the score close, but that all changed in the third period.
It started off with @Adam Brooks getting a piece of @Justin Holl's shot from the point that @Thatcher Demko had little shot of stopping. Then @Alex Galchenyuk's hustle forced a turnover and he ended a personal goal drought with a nifty backhander in tight. @Joe Thornton capped things off with an empty netter at the point to close out their season series against the Canucks with a win.
Three Stars
This is the Campbell that Leafs fans have been accustomed to seeing throughout the majority of the season after a stretch of shaky performances a week ago. Aside from the Pearson goal that went in from a bad angle, he was reading the play well and was a calming presence in the net from start to finish. It's the type of performance that Toronto will need heading into the playoffs since he will likely be giving the nod for Game 1. Side note: the victory cemented that Campbell beat each team in the North Division at least once.
Ladies and gentlemen, introducing the Leafs' permanent fourth-line centre. It was another solid night for the former fourth-round pick as he was generating plenty of scoring chances and making smart defensive plays. He has been developing a lot of chemistry with linemates Thornton and @Jason Spezza which has made for an entertaining fourth line. With @Riley Nash's arrival looming, I imagine Brooks will be doing everything in his power to ensure Keefe has a tough time coming up with the lines.
1st Star:

@Auston Matthews
Stop me if you have heard this one before: Matthews had another spectacular game. He was dangerous all throughout and was once again showing off the creativity to one-up himself in an attempt to further cement his place atop the Rocket Richard Trophy race. With two goals, Matthews has improved his goals-per-game average to an incredible 0.808, which equates to approximately 66 (!!!!) goals in an 82 game season. Yea, he's pretty good.
40th Star: The Referees
The talk surrounding the Leafs' power-play has quickly shifted from them struggling to find success towards them barely getting any opportunities. It was quite appalling to see Toronto exist their two-game tilt against Vancouver with just one chance on the man advantage compared to three penalties against them. I hate to sound like a broken record, but it would be nice to see the officials call the game fairly and not avoid obvious penalties so that "the boys can play."
Tweet of the Night
I see @David Rittich is auditioning to become a UFC fighter when his hockey career is done.
Looking Ahead
The win dropped the Leafs' magic number to clinch the North Division to six and inch one step closer to winning their first division title in over twenty years. Even with some of the players likely sitting out games for load management purposes, it's going to be their primary focus the rest of the way.
That mission will continue on Monday night when they take on the surging Canadiens who are fresh of @Cole Caufield scoring his first NHL goal in overtime. Puck drop is scheduled for 7 p.m. EST and you can catch the action on Sportsnet Ontario, TSN2, and RDS.