TLN Three Stars: Onto the next one
Photo credit:John E. Sokolowski-USA TODAY Sports
The Toronto Maple Leafs lost 5-2 to the Winnipeg Jets on Thursday night.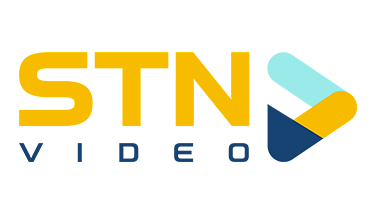 @Alex Galchenyuk opened the scoring tonight for the Leafs, after some nifty passing from Mitch Marner and @John Tavares. The goal was originally waved off, as the puck went in and out super fast. However, the NHL corrected and Galchenyuk got his second of the season.
After the Jets scored three unanswered goals, chasing @Jack Campbell from the net, Tavares responded for the Leafs, bringing the score to 3-2 after two periods.
The Leafs pushed hard in the final frame, but could not mount a comeback, falling 5-2 at the final horn.
Three Stars
The F Star: The Powerplay
At this point, I hope Manny Malholtra lurks theleafsnation.com the powerplay needs some serious help and we talked about
what we would do to fix it
earlier today. This powerplay is on life support.
Third Star: David Rittich
Rittich came into the game, relieving Jack Campbell. Rittich stopped 16/17 shots he faced and tried his best to keep the Leafs in this one. On the one hand, it's nice to see Rittich get some additional playing time with the team. This will only help his transition to a new club. On the other hand, Campbell had an off night, hopefully this is just an anomaly for Campbell.
Second Star: Nick Robertson
After a bit of a scare with Covid-19 wrecking havoc on the Marlies, Robertson was cleared to play in tonight's game for the Leafs. Robertson picked up an assist on the Tavares goal and continues to impress with his incredible work ethic. The next steps for him are continuing to gain Sheldon Keefe's trust to get more minutes.
First Star: John Tavares
With @Auston Matthews out, someone had to step up. While the Leafs fell short in this one, Tavares certainly stepped up this one, recording a goal and an assist tonight. It's been an interesting season for Tavares. He's fallen into the shadows of Matthews and seen his ice-time drop drastically (with Matthews playing over 20 minutes a game). I think Tavares gets ragged on a little too had by the fanbase, he's having a fine season (when compared to Matthews though, it does look bad). It's games like tonight that remind us why the Leafs pushed hard to sign Tavares.
Tweet of the Night
Thank god Willy is back soon.
What's Next?
Not too sure. Sounds like the Leafs game against Vancouver on Saturday will be postponed. Stay tuned for further updates.