TLN Three Stars: Stars Missing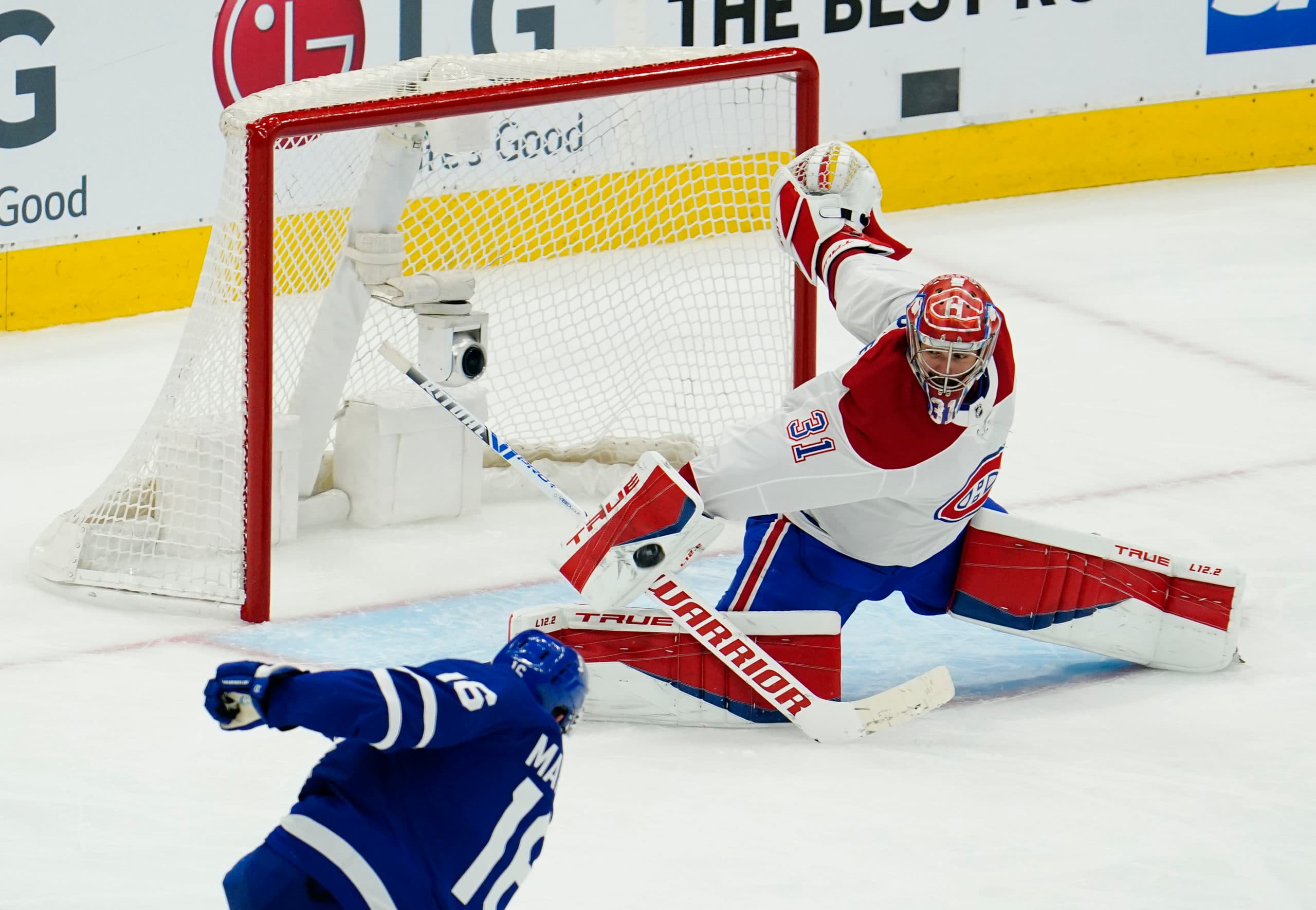 Photo credit:John E. Sokolowski-USA TODAY Sports
I hate this team.
I truly, deeply hate this team.
The Toronto Maple Leafs, once again, show no killer instinct in an elimination game and come up completely flat. The regular-season kings of the North Division, the Rocket Richard winner, a top-3 points producer. The amazing story of a late-blooming starting goaltender.
All for what?
Just another first round exit.
Did we really expect anything different? Why? What in this team's recent history suggest anything but this result? If they can't rally and string together four wins for their injured captain, then the Toronto Maple Leafs will never win anything. Charlie Brown will never get to kick the football.
From the complete lack of engagement from the energy players to the lack of production and frankly, presence from the top-end players (Nylander excluded), this was an embarrassing performance from the drop of the puck. No, scratch that, it was an embarrassing series from everyone in the entire Leafs organization. The Habs would not even be in the playoffs if not for the pandemic, they were 18th out of 31 on the overall league standings. The fact that the Leafs coughed up a 3-1 series lead to this team, makes them the absolute laughingstock of the league. And rightfully so.
John Tavares deserves better than this.
I don't need to see Mitch Marner in a Leaf uniform ever again, I don't care where he and his overpriced contract go or what the return is, just go away. Ilya Mikheyev, you can go too, speed means nothing if you can't shoot. Did Wayne Simmonds even play? Nick Foligno, it's been a slice, but I'm sure you're chomping at the bit to get back to Columbus, they've actually won a playoff series in the last decade.
Anyway, there's more ranting to be done in the coming days and weeks, so let's get to the three stars of the night.
3rd Star: Hello Darkness, my old friend
It's been far too long since the crushing feeling of disappointment of playoff failure, and here it comes like a familiar warm blanket, right on time.
So hello darkness, my old friend,
I've come to talk to you again. Because of Marner softly creeping, the puck went in while I was weeping.
And the vision that was planted in my brain. Still remains.
Within the sound…. of silence.
2nd Star: The Fans
For those of you who still remain with this miserable team year after year after year, I salute you. I can't say for sure that I'll be passionately among you the next time the puck drops at Scotiabank Arena, and I imagine many others are feeling the same. Godspeed Leafs Nation, next year's definitely the one, keep on believing…….
1st Star: The Heroes of the Front-line
In an extremely classy move (and the lone bright spot of the night), Maple Leafs Sports and Entertainment brought 550 health care workers into the arena to watch this miserable game completely free of charge. Every single one of those people and their co-workers have given their all from day one of the pandemic and put their own health on the line to save lives. There's probably a lesson in that sentiment for the Leafs, but regardless, they deserve a standing ovation for all that they do. They're the real heroes in all of this.
It's just a shame they had to witness one of the most pathetic overall efforts this team has put out since, well…. take your pick. Losing to a Vancouver team that was shut down for a month, dropping a 5-1 lead to the Senators, laying a goose egg against Columbus in Game 5 last year, losing to a 42-year old Zamboni driver who works for your AHL team, nothing but the best in embarrassment after embarrassment in Leafs Nation.
40th Star: The Toronto Maple Leafs
Excluded from this list: John Tavares, Jake Muzzin, William Nylander, Jason Spezza, Jack Campbell. The only players to show up and give their all throughout this series. And frankly, the only ones who are above criticism in my eye. Sure, there were others who gave good performances (Kerfoot, Brodie, Bogosian), but the effort level just was not there, once again. Who's at fault for that? It's tough to say, we're not in the locker room with them, but each and every guy in that room knows that they weren't good enough.
Where do we go from here? It's hard to say. Coaches fired? Maybe. Players traded? Almost definitely. Is this the Leafs' "Tampa being swept by Columbus" moment? God, I hope so.