TLN Top 20 Leafs: #10 Jason Spezza
Photo credit:© Dan Hamilton-USA TODAY Sports
Father Time has no effect on Jason Spezza, team dad of the Toronto Maple Leafs. Since joining the team in 2019, Spezza has carved out a place on this team as one of the best fourth-liners to ever put on the blue and white and has won over the hearts and minds of even the staunchest naysayers who swore they'd never support the longtime Senator.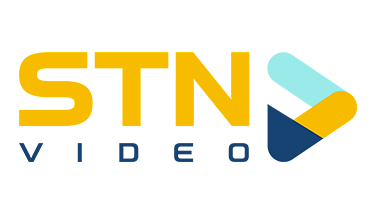 It's no stretch of the imagination to say that Spezza has become one of the most beloved members of this team. He has greatly outperformed his role in both seasons as a Leaf so far, and if the fountain of youth that powers his game holds up, he should easily do that again this upcoming season and in doing so, hit a career milestone.
Five Important Stats
Jason Spezza currently sits at 970 career points in the NHL, just 30 shy of the remarkable milestone of 1000, and folks, he is going to reach it.
In two shortened seasons (58 and 54 regular season games played respectively) as a Leaf, Spezza has scored a total of 55 points, his pace over a full 82-game season, (minus games he may sit out for rest purposes) projects to be in the range of 40 points, perhaps higher depending on which players he is deployed with. I am extremely confident that before this season ends, we'll be witnessing a pregame ceremony to celebrate Spezza's 1000th point.
Last year, over 54 games played, Spezza ranked third overall on the Leafs in the metric of points-per-60 minutes played with 3.02, trailing only Auston Matthews (3.53 in 52 games played) and Mitch Marner (3.26 in 55 games played). Of his 30 points, 25 of them were primary points (10 goals, 15 primary assists) and he did this with a revolving cast of linemates that seemed to change with every game.
In the faceoff dot on the penalty kill (a role he may continue in despite newfound depth at the center position), Spezza won 53.73% of the face-offs he took (72 of 134 per Natural Stat Trick). Though he is primarily just a "take the faceoff and get off the ice" type of penalty killer, Spezza did help push play into the offensive zone while on the PK, recording a pair of shots and drawing a penalty across his 42 minutes of penalty kill time.
With 24 points at even strength, Spezza was tied with players like Alex Ovechkin, Blake Wheeler, Anze Kopitar, David Krejci and Tyler Toffoli, all of whom had significantly higher average time-on-ice compared to "Vintage".
What happened last year?
As was the case in the 2019-20 season, Spezza did not play every game despite being healthy, he was a healthy scratch on two occasions, both times being the second half of a back-to-back.
The underlying story of Spezza's season was that he did not have a consistent pair of linemates throughout the season. Every depth member of the team from Jimmy Vesey to Joe Thornton spent some time on the line. In my opinion, he had some real chemistry with Adam Brooks, and hopefully, they are able to reunite in this upcoming season.
As mentioned above, Spezza produced 30 points last season and in the playoffs, was one of the best Leafs, with 5 points in seven games, 3 of them were goals. The highlight of his season was a hat trick scoring performance against the Vancouver Canucks, he may be old, but he's still got the hands.
What can we expect in 2021-22?
Like a fine wine, Spezza will gain even more vintage as this season progresses. He should continue to be a staple on the secondary power play unit and he'll produce at even-strength no matter who his linemates are. Due in part to the sheer number of depth options at this point in training camp, it's impossible to project who Spezza's linemates will be.
Despite good results in the faceoff dot, I feel it's imperative that Spezza continue to primarily play on the right wing, with a younger option like David Kampf or Adam Brooks filling the responsibilities of playing center, he seems to be at his best when he does not have the added defensive responsibility being a center in this day and age requires.
Highlights
Spezza's been doing plays like this for basically his entire career, and it's never not hilarious when a goalie falls for it. While not exactly the same play, a similar one just barely nicked the crossbar during the Leafs first preseason game on Saturday night:
Spezza's Goal Song
In the process of writing this, I had a couple of songs rattling around my head as possible tunes for "Vintage" but ultimately I went with Getting Old Sucks by Bowling for Soup.
It's a fairly recent track that's about ageing gracefully, which I think is pretty appropriate for Spezza, given his career as a Leaf has gone and how it should continue to go for however much longer it lasts.