Josh Ho-Sang could be emerging as Olympic hopeful for Team Canada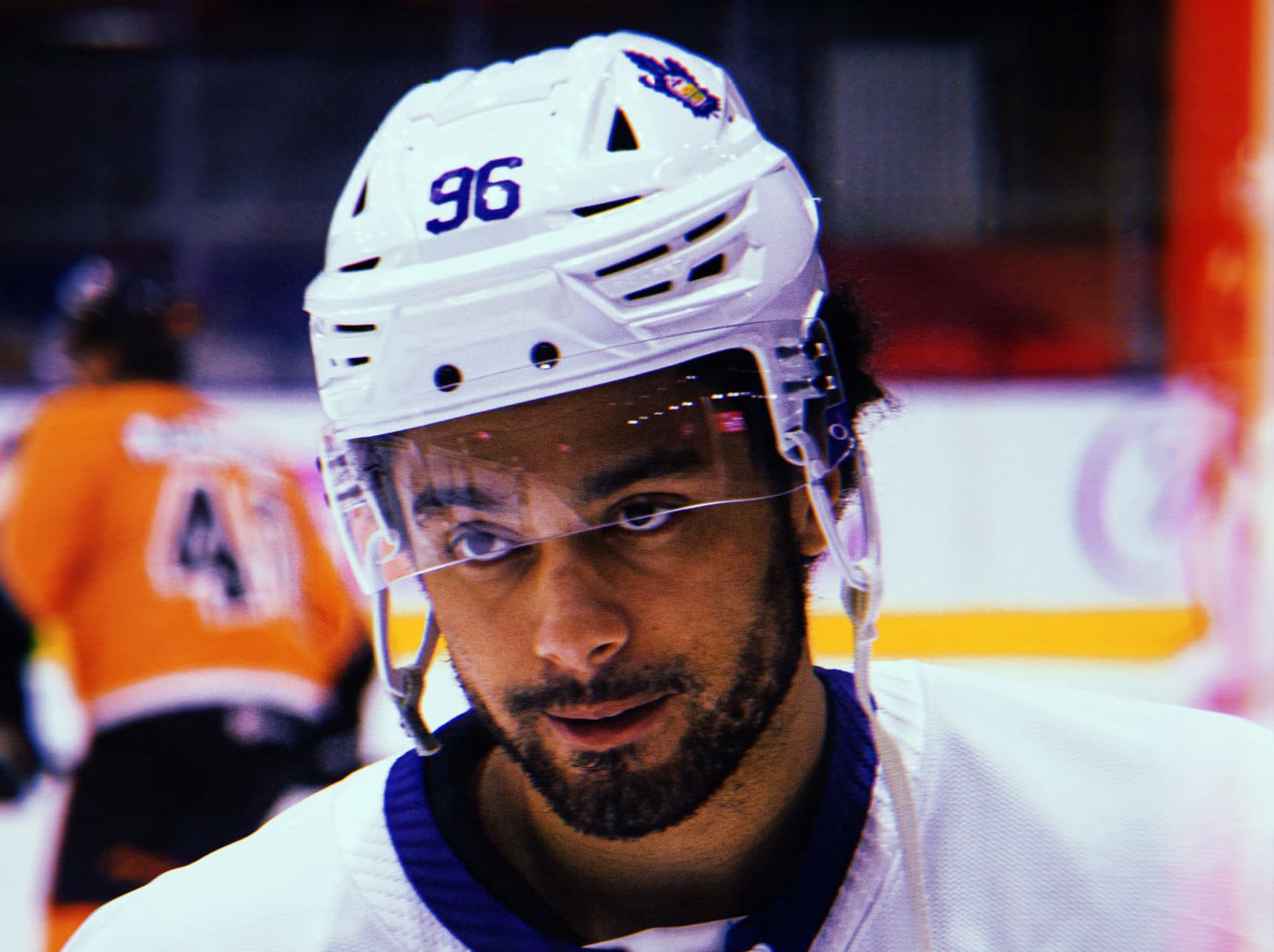 Photo credit:Nick Barden
As the AHL continues to make changes to their schedule after being hit hard by COVID-19, there's one decision that's still on the table.
Whether or not they'll allow their players to participate in the 2022 Beijing Olympics.
If you remember, back in 2018, the AHL allowed under-contract players to travel to South Korea. It sounds like they will be doing the same this year.
He went on to talk about who Team Canada might be looking at within the American Hockey League, and @Josh Ho-Sang's name was said.
From Jeff Marek on Saturday night's 32 Thoughts:

"In the next 10 days or so, the American Hockey League will make a decision on whether they will allow players under American Hockey League contract to participate in the Olympics. Now, we expect this to get the rubber stamp, much like it did in 2018. Shane Doan is the GM of Team Canada now. It's expected he'll bring many players from the Channel One Cup team, so your Corban Knight's, your Ryan Spooner's, but you wonder about other players. Now the field has opened up to @Cameron Gaunce, @Cal O'Reilly, @Cody Franson, @Devan Dubnyk, Derrick Pouliot, and dare I say it, @Josh Ho-Sang as well."
With the amount of skill not going to the Olympics, Ho-Sang would be a great addition to Team Canada. But the 25-year-old has had a complicated relationship with Hockey Canada throughout his junior career.
During his time in the OHL, Ho-Sang finished within the top-20 of scoring in every season he played. His rookie season was the only exception, but even then, he finished sixth in rookie scoring.
In 2014, Ho-Sang spoke out about Hockey Canada calling it, "insulting" that he didn't get invited to a camp since the World U-17 Challenge. He wasn't on Team Canada's Under 18 team at the Hlinka Gretzky Tournament in 2013, nor was he invited to Team Canada's World Junior summer camp.
A year after speaking out, though, Hockey Canada invited him to the 2015 World Juniors camp.
Ho-Sang spoke with TSN's Mark Masters
about his new attitude coming into the camp during the summer of 2015.
From Mark Masters' article:

Speaking out usually doesn't help an athlete get where he or she wants to go so why does Ho-Sang do it?

"People don't take into consideration that athletes are also every-day people. A lot of these guys in the NHL have families. They have to deal with a lot of the same problems that you do.

"For me, you know, it's just about showing that side. I'm not going to hide that from people. If I'm emotional about something, I'll show emotion with respect. I've always been like that. There's not too much that I care about when it comes to other people's opinions."
He didn't make the World Juniors that year.
---
Seven years later and Ho-Sang has another opportunity — to play for Team Canada at the Olympics.
After speaking with the 25-year-old earlier this season, you can tell that he just wants to be understood. He's someone who acts like himself, and doesn't try to be someone that others want him to be.
"People talk about my past and my mistakes. But like, if I didn't do any of that, I wouldn't have come here. I wouldn't have found this place, I wouldn't have felt so comfortable here." Ho-Sang said earlier this season. "It can be hard to be yourself, but it's important because it'll get you to where you need to be.

"Some of the things that I've done and people have shunned me for, and I have no regrets about any of that stuff because like I said, I've come to a new environment where they embrace that and they say, 'Hey, you can be you. Let us help you be a better version of you.' That's different than, 'We want to change everything about you.'"
When you look back and read the quotes from 2014, you can see two things. One, he's misunderstood. Two, he wants to play for his home country.
If Ho-Sang is picked to play on Team Canada, they'd be getting a player that they can rely upon in many ways.
He'd also be coming into the team with a chip on his shoulder and something to prove. With the Marlies this season, the 25-year-old has 16 points (10G, 6A) in 21 games, and has scored plenty of big goals.
The question remains — will Hockey Canada bring him to Beijing?