Toronto Maple Leafs head into much needed week off after losing 5 of last 6
Following tonight's 4-3 loss, the Toronto Maple Leafs don't play again for another five nights – a break that is no doubt appreciated for a team that has lost five of its last six contests. Playing their third game in four nights, the fatigue was on display from the onset with Toronto allowing two goals against in the first three shots that starting netminder Michael Hutchinson faced before Keefe decided he had already seen enough and pulled Hutchinson for Frederik Andersen who backstopped the team for the remainder of the game.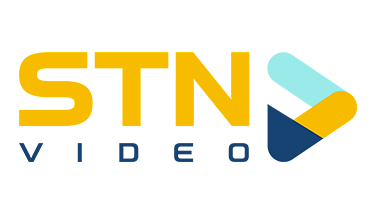 Toronto's first two (allowed) goals tonight both came from Zach Hyman, showing Darcy Tucker-like qualities refusing to ever give up and crashing the net hard to bang in a goal on the doorstep.
With desperation in the air, Nylander brought the Leafs within one after Keefe pulled the goalie with over four minutes remaining.
Unfortunately, no comeback was to be had as the Sens held on to win 4-3.
Over the past two weeks, Toronto has seen a once seemingly insurmountable lead in the North Division shrink to just four points, with both Winnipeg and Edmonton nipping on their heels for a chance to be the division leader. It has served as a faithful reminder to Leafs fans everywhere the importance of guarding against complacency, something the team itself seems to have yet to learn.
With the Jets and Oilers each playing thrice before the next Leafs game, it's entirely possible that Toronto finds themselves sitting third in the division prior to their Friday matchup against the Flames.
Now past the halfway mark of the season, Toronto will have to show that their early success was more indicative of who they are then the past two weeks have been.
Most Valuable Leaf: Zach Hyman
Beyond his goals, Hyman spent the night showing why every player seems to thrive with Zach on their line. Working hard during every shift, being a pest every time he's on the ice, and not being afraid to get dirty in the corners, or in front of the net to draw attention to himself and open up space for his flashier linemates. He was wearing the alternate captain's letter today and could not have been more deserving of it. Leafs fans could only hope that the rest of the team follows the example that Hyman leads with.
Least Valuable Leaf: Toronto Maple Leafs Goalies
Is Jack Campbell back yet?
Michael Hutchinson let in two goals on three shots, but Frederik Andersen didn't inspire much confidence himself throughout the game as the Leafs goaltending woes have continued. After Demko and Hellebuyck mostly outplayed Toronto's netminders over the past few series, the hope was tonight's game against Ottawa would allow for a change of pace. Unfortunately, that wasn't the case and Toronto once again got outplayed by an opposing goalie, one who prior to tonight had never won an NHL game.
Tweet of the Night
If it works for Tampa, why can't it work for us?
What's next?
Toronto gets most of the week off before playing Calgary on Friday. Jack Campbell and Wayne Simmonds are both nearing a return from their injuries, and the energy both those players provide could not come soon enough.