The Toronto Maple Leafs are not trading Calle Jarnkrok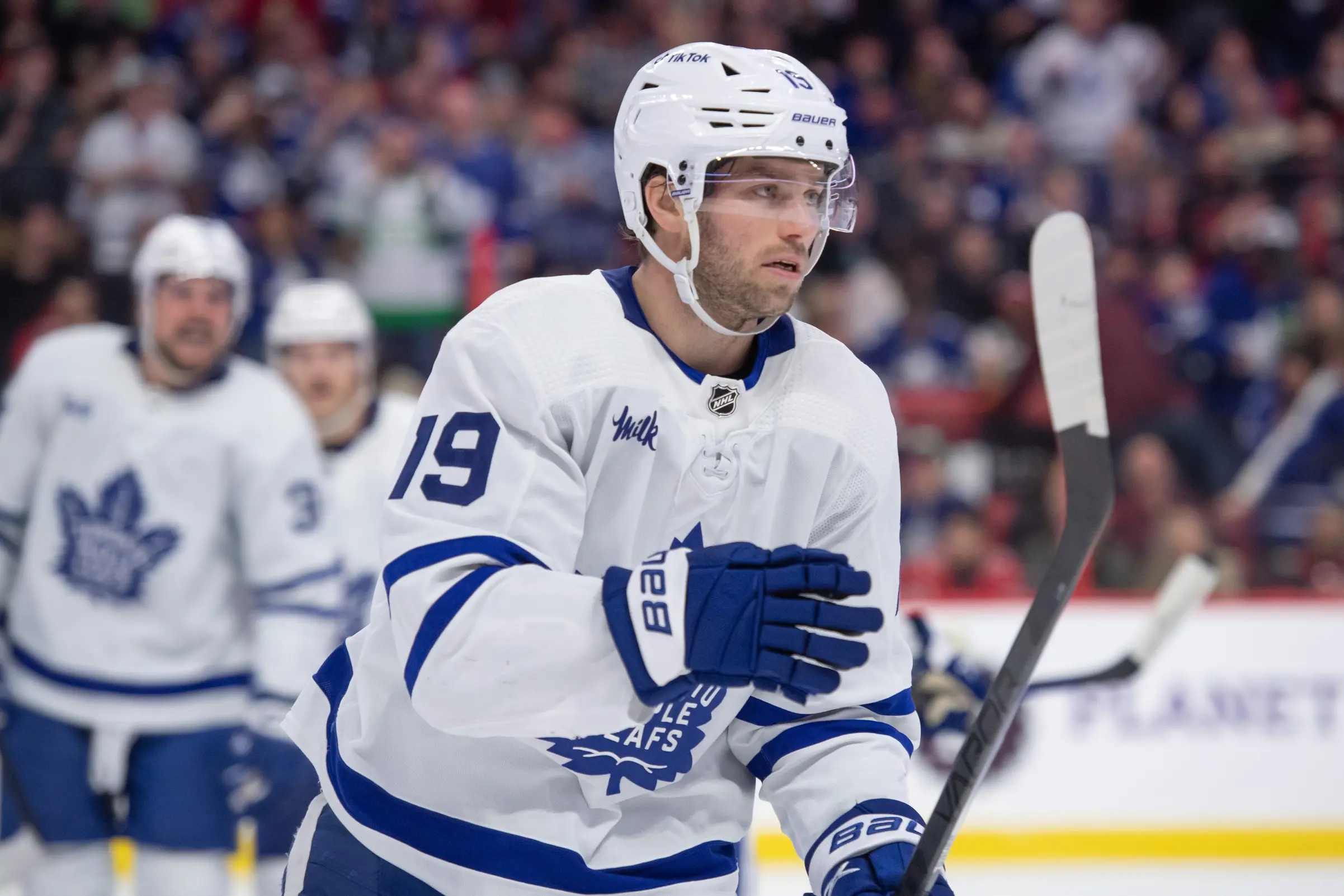 Photo credit:© Marc DesRosiers-USA TODAY Sports
A fun annual tradition for Maple Leafs fans around this time of year is the discussion about how the team is going to become cap compliant before the season kicks off on October 11. Well, I can tell you route they won't be taking to save money, and that's by trading Calle Jarnkrok.
Let's take it back a bit shall we, and turn the calendar back to
March 17, 2022
. The Calgary Flames were trying to make a deep playoff run and needed another veteran forward, who was versatile and could chip in all over the ice, in all situations. Treliving was GM of the Flames at the time and loved what he saw out of Jarnkrok, then a member of the Seattle Kraken. Well, at least enough to ship out a second-round, third-round and seventh-round pick to the Kraken in a trade for him. The Swedish forward joined the Flames where he'd record four assists in 12 regular season games and another four points in 12 Stanley Cup Playoff games. Not the absolute best production, but still a strong complimentary piece in Calgary. The Flames' season ended and Kyle Dubas swept in to sign Jarnkrok to a four-year deal worth $8.4 million, two weeks into free agency.
Jarnkrok's an Integral Piece for Coach Keefe
Head coach Sheldon Keefe loves using 11 forwards instead of the traditional 12. It allows him to play his best players more and with the versatility of a depth forward like Jarnkrok, Keefe is able to shuffle his lines and keep things comfortable when it comes to lineup balance. If it's a checking role with a defensive focus, Jarnkrok can do the job, and if it's an injury among the top six, sign him up.
Jarnkrok does it all for the Leafs. He's versatile to play either wing or fill in at centre, he kills penalties and will be given a bigger role on the PK, now that Alex Kerfoot left for the desert. And, the soon-to-be 32-year-old forward also can be moved up and down the lineup. He played a number of games last season at left wing with Auston Matthews and Mitch Marner and showed well. He played was impressive and even Matthews made it clear he let Keefe know he was comfortable and enjoyed playing along side the veteran.
Jarnkrok's release impressed a lot of people during his first season as a Leaf and he ended up scoring a career-high 20 goals. He'll look to build off of this production this season and is likely going to suit on the team's third line, potentially with
David Kampf
and Max Domi.
I recently
posted a predictions piece
on Jarnkrok's season and had him reaching a career-high 40 points, a number that's certainly within reach after 39 points in 73 games last season.
Jarnkrok's Contract is Very Reasonable
While Treliving didn't sign the deal with Jarnkrok's agent, he likely loves what he sees with only a $2.1 million average annual value. Middle-six forwards go from $2-5.5 million and the Maple Leafs have a good one here.
Jarnkrok's contract isn't a burden in Treliving's side. It's good value and one that is likely going to stay on the books until after the 2025-26 season. If down the road the Maple Leafs want to move on, they'll have a 10-team no-trade clause to consider as Dubas gave Jarnkrok some protection in the later stages of his career.
As for this season, don't expect to see Treliving move Jarnkrok at any point. Sure, there's always Leafs trade rumors floating out there, but it was important to inform Leafs Nation of what's likely going to take place. Think something along the lines of waiving Martin Jones, Connor Timmins, and Dylan Gambrell to get cap compliant instead of trading away one of the Maple Leafs' most important players.