Toronto Maple Leafs regional broadcast schedule released for the 2023-24 season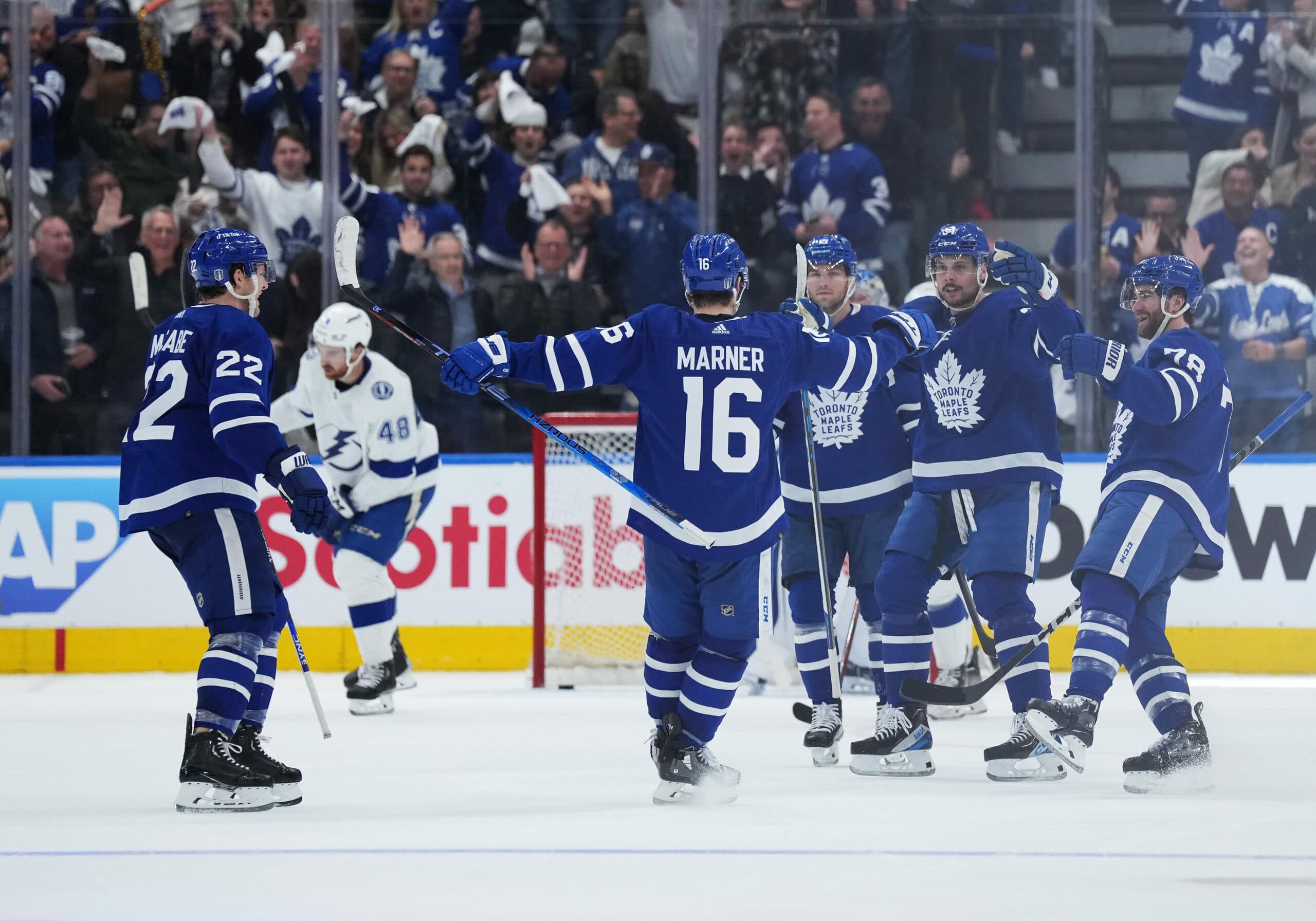 Photo credit:Nick Turchiaro-USA TODAY Sports
We are just three weeks away from the 2023-24 NHL regular season and just days away from the beginning of some preseason action.
With the season around the corner, Sportsnet and TSN have released their regional broadcast schedule for the Canadian teams.
Sportsnet has released its regional broadcast schedule, and it will be playing all 82 Vancouver, Edmonton and Calgary games, along with 56 of the Toronto Maple Leafs games.
Out of the 56 Maple Leaf games scheduled to be aired on Sportsnet this coming season, six will be against the Atlantic division with three of them coming against the team the Maple Leafs defeated in the first round last year, the Tampa Bay Lightning (Nov. 6, April 3, and April 17)
The other three Atlantic divisions games are against the Ottawa Senators (Nov. 8 and Dec. 27) and the Boston Bruins (Nov. 2)
Fans will get the same broadcast team back on television, as play-by-play broadcaster Chris Cuthbert and analyst Craig Simpson will be calling games with Shawn McKenzie as the host.
Over on SN590, the legends Joe Bowen and Jim Ralph will be returning for another season of Maple Leafs hockey, with Ailish Forfar and Justin Cuthbert hosting the pregame and intermission.
Over on TSN, they will be airing Montreal, Winnipeg, Ottawa and Toronto games, with 26 of them being Maple Leafs games.
The first Maple Leaf game TSN will air will be against the Florida Panthers on October 19th, and the last game on TSN will be against the same Panthers team on April 16th.
Out of the 26 games being aired on TSN, six of them will be against their Atlantic division enemies…
Three against Florida (Oct. 19, Nov. 28, and April 16)
One against the Red Wings (Nov. 17)
One against the Senators (Dec. 7)
One against the Bruins (March 7)
The remaining 20 games will be played against the other three divisions:
Nine against the Metro (Capitals, Rangers x2, Islanders, Flyers x3, Devils x2)
Eight against the Pacific (Kings, Flames x2, Kraken, Sharks, Oilers, Golden Knights x2)
Three against the Central (Stars, Blackhawks and Blues)