The Toronto Maple Leafs need to run 11/7 full time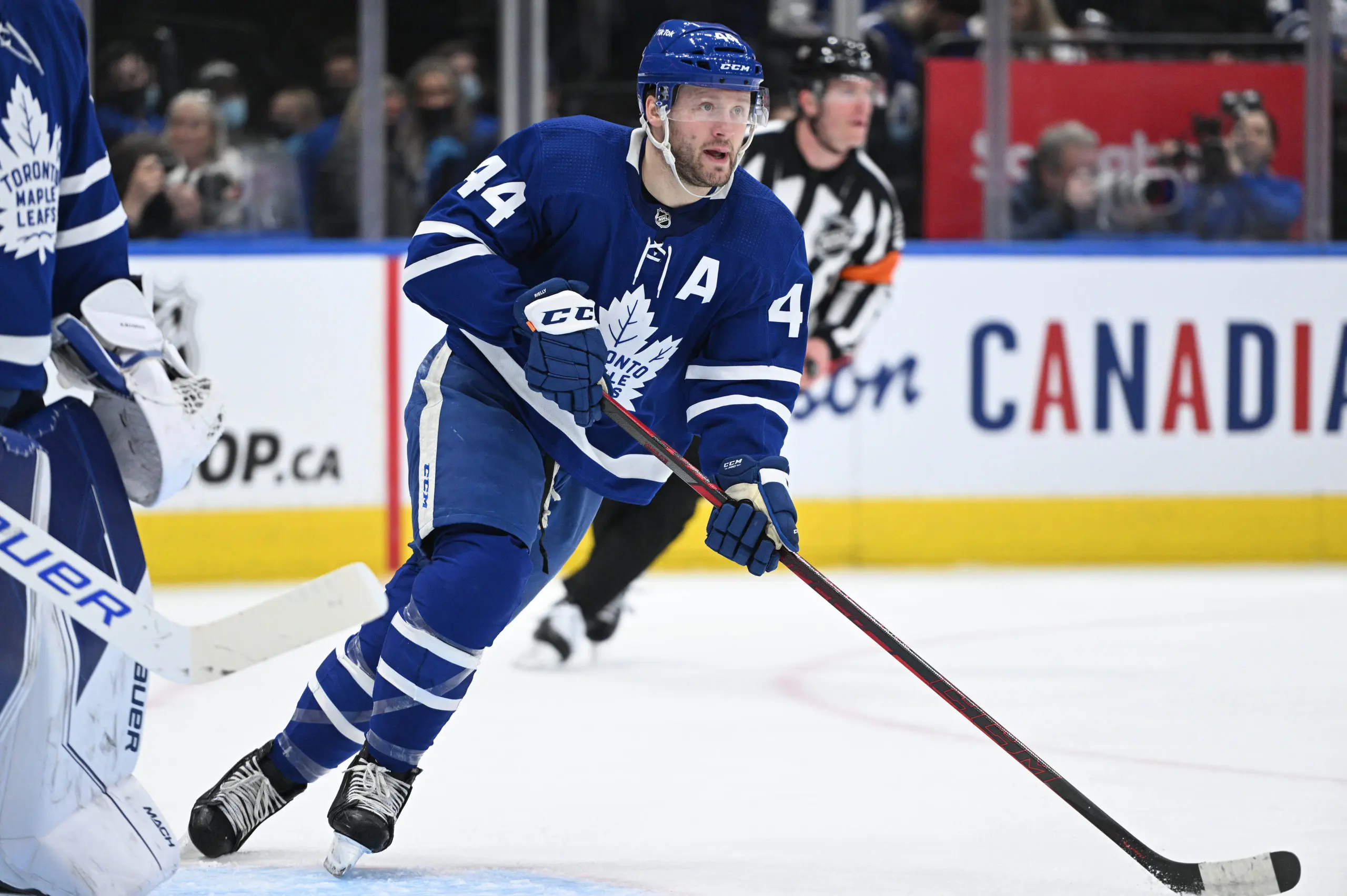 Photo credit:Dan Hamilton-USA TODAY Sports
Following a 4-2 loss to open the second round of the playoffs, a game in which they seemed to outplay the Florida Panthers for large stretches, the Toronto Maple Leafs are left wondering if there's something they could have done better, or if the loss was simply inevitable with this being their seventh game of the playoffs.
While the game was a hotly contested affair, where both teams traded chances, big hits, and highlight reel plays, one thing became clear. If the Toronto Maple Leafs want to succeed, an 11 forwards/7 defencemen lineup is necessary for optimizing their strengths.
All season long, Toronto's success has come from three key factors:
Consistent goaltending

Star power up front

Immense depth on the blueline
Other than game one of the Tampa Bay series, Ilya Samsonov has played consistently enough to keep Toronto in every game, which is all any team can ask for from their starting netminder. The Maple Leafs coaching staff needs to reward his play by icing the best lineup in front of him through utilization of the two other assets.
Matthews, Marner, Tavares, Nylander and O'Reilly are all star forwards who are more than capable of playing well over 20 minutes a night, and as a result little ice time is leftover for those further down the lineup, especially with the emergence of Matthew Knies who looks right at home in the top six. On the back end, Toronto is fortunate enough to currently have as many as nine NHL caliber defencemen currently on the roster – depending on how you feel about Holl and Timmins.
Deploying the 11/7 lineup allows Toronto to utilise both those strengths in tandem – giving more minutes to the stars up front, and keeping defenders rested against a Florida Panthers team that thrives on the rush. 
Sheldon Keefe seems to already agree with this sentiment, with the deployment in game one against the Panthers resembling what we would expect from an 11/7 roster, despite the Maple Leafs using the traditional 12/6. In the game, Auston Matthews and Mitch Marner both hovered around 25 minutes of ice time, while Toronto's twelfth forward, Zach Aston-Reese, saw only 6:21. On defence, other than outlier Morgan Rielly, who played over 25 minutes himself (largely inflated by powerplay time), only a single defenceman even cracked the 19 minute mark, with Jake McCabe's 20:29.
If Toronto is already spreading the load among all six defencemen, while leaning heavily on the stars up front, then the 11/7 set up is simply adjusting the roster to a system that's already in place. Allowing Matthews, Marner and co. to double shift, makes matchups a nightmare for Florida coach Paul Maurice. Similarly, the extra defenceman means that Keefe can utilise a specialist in that spot, whether that's Gustafsson as a quarterback for the second powerplay unit, or bringing back Holl as a designated penalty killer.
Often teams find themselves with a gameplan, but lack the players necessary to properly put it into motion. Toronto seems to almost have the opposite problem, a team loaded with talent but uncertainty on how to best deploy it.
After experimenting with 11/7 through much of the regular season, and seeing it find success during game six of the first round, clinching Toronto's first playoff series win in 19 years, it's time for the Maple Leafs coaching staff to embrace the unconventional strategy full time moving forward. 
Let Boston's loss, where they abandoned the strategy that brought them success during the regular season of tandem goaltending, serve as a warning. The playoffs is no time to revert back to old habits once you've found something that works. On top of the regular season success, the Maple Leafs' greatest win in nearly two decades came with 11 forwards and 7 defencemen in the lineup. As far as good omens go, it rarely gets better than that.