Toronto Maple Leafs sign Noah Gregor to a professional tryout (PTO)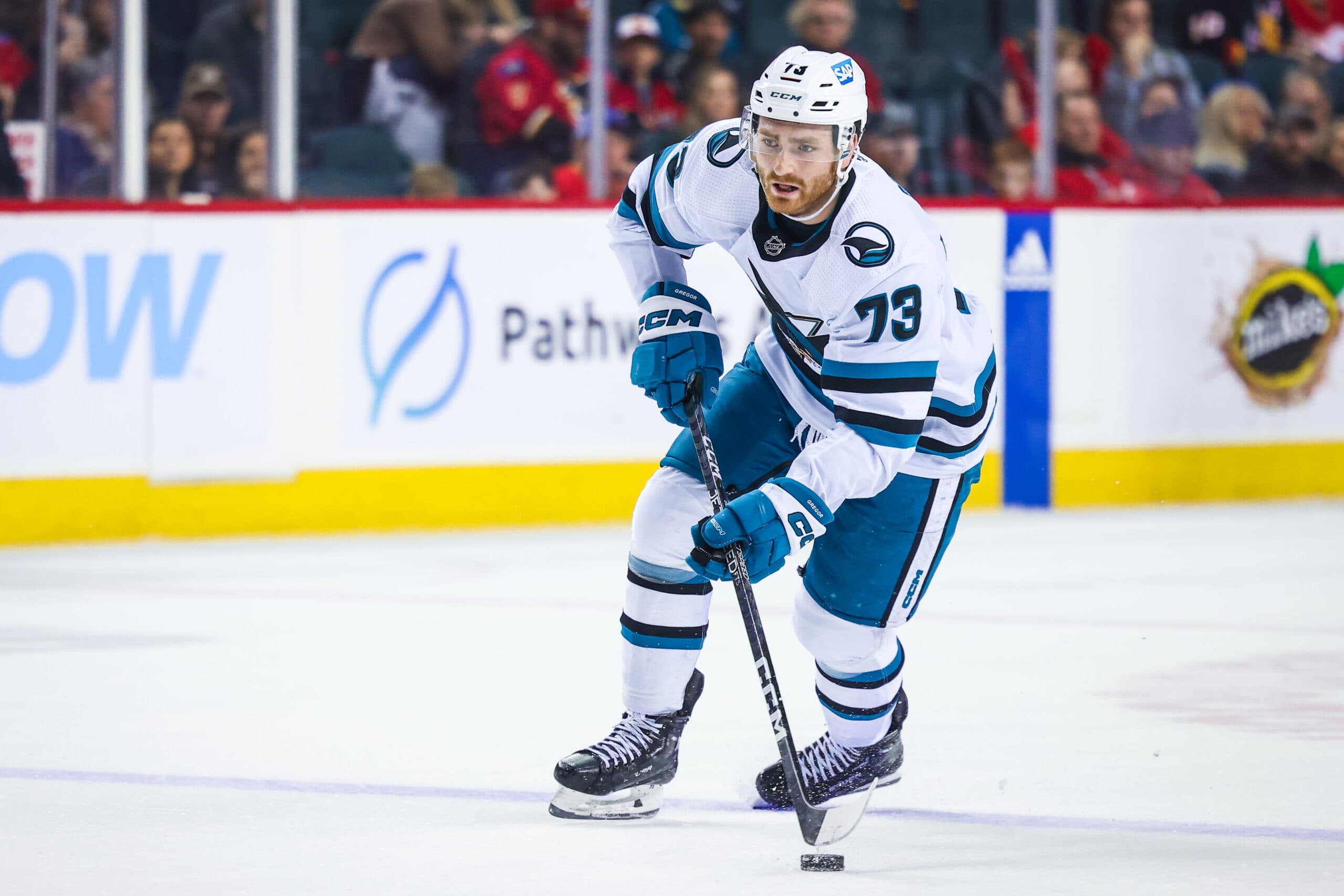 Photo credit:Sergei Belski-USA TODAY Sports
Although the summer is nearing an end and the 2023-24 NHL season is right around the corner, the first off-season for Brad Treliving in Toronto hasn't stopped as he signs forward Noah Gregor to a professional tryout (PTO).
The club announced Wednesday morning that they have signed 25-year-old Noah Gregor to a professional tryout for training camp.
This PTO marks the first one Toronto has signed this off-season, and given there are still a couple of weeks away until training camp and preseason games, we may see another one, as there are still a handful of free agents on the market looking for contracts.
Gregor, drafted in the 4th round by San Jose in 2016, has spent his first four years in the Sharks organization and is coming off a down year compared to his 2021-22 season, where he scored eight goals and 23 points in just 63 games.
The Beaumont native skated in just 57 games with San Jose last season as he scored 10 goals – which set a career-high – and added seven assists for 17 points, which is still a respectable point total for a bottom-six player.
He also has 178 NHL games under his belt and throughout his young career thus far, he has scored 26 goals to go along with 25 assists for 51 points.
Gregor is a 6'0, 190 lbs centreman who shoots left, and if you're a General Manager, you can never go wrong with centre depth, especially in the NHL.
We already saw Trelving and the Maple Leafs sign Dylan Gambrell earlier in free agency as a potential bottom-six centre option, so if Gregor impresses Toronto in training camp and earns a contract, he could be fighting with Gambrell to be either the 4C or the extra forward, depending how Sheldon Keefe wants the lineup to look like come opening night against the Montreal Canadiens.