Toronto Maple Leafs trade Denis Malgin to Colorado Avalanche for Dryden Hunt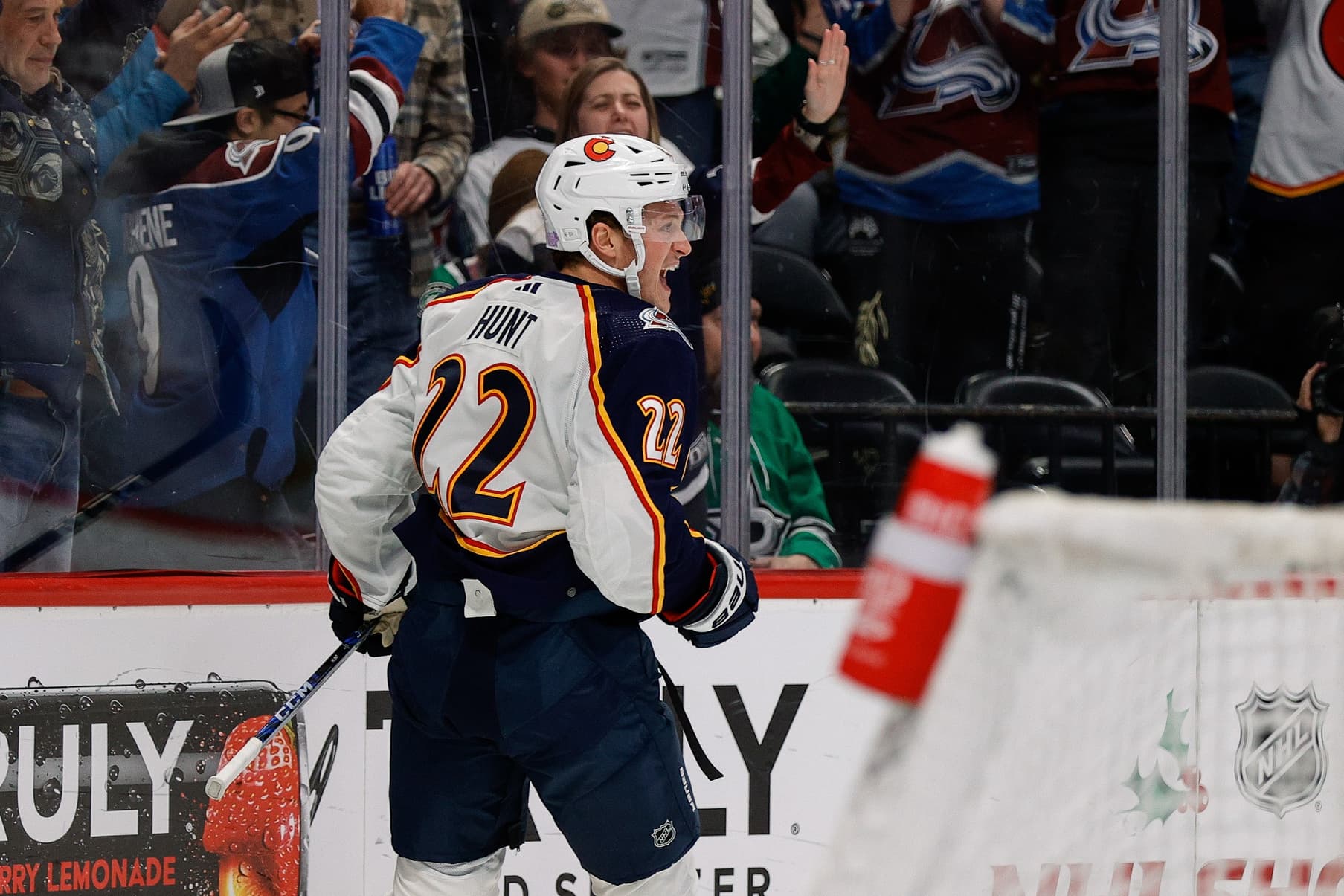 Photo credit:Isaiah J. Downing-USA TODAY Sports
The Toronto Maple Leafs have traded forward Denis Malgin to the Colorado Avalanche in exchange for forward Dryden Hunt, the club announced Monday afternoon.
Hunt, 27, is signed through the end of the 2022–23 season at a $762,500 NHL cap hit. The six-foot, 193-pound left wing has two points (both goals) in 28 games split between the Avalanche and New York Rangers this season.
The Avalanche acquired Hunt from the Rangers off waivers back on October 20. He appeared in 25 games with the Avalanche after the transaction, adding one goal to his total for the season.
Malgin, 25, scored two goals and four points in 25 games with the Maple Leafs to start the 2022–23 season. He'll be eligible to become a restricted free agent when his current deal, worth $750,000, expires this coming July.
The Maple Leafs originally acquired Malgin from the Florida Panthers in the infamous Mason Marchment deal at the end of the 2019–20 campaign; Malgin subsequently spent the following two seasons in the Swiss National League before returning to Toronto on a one-year deal this past summer.
An undrafted forward out of the Western Hockey League, Hunt signed an entry-level contract with the Panthers back in 2016. He spent parts of three seasons in the NHL with Florida before joining the Arizona Coyotes in 2020; then, after one season in the desert, he signed a two-year deal with the Rangers in 2021.
Through 193 career NHL games over parts of six regular seasons, Hunt has amassed 14 goals, 42 points, and 105 penalty minutes. Malgin's career totals through five NHL seasons: 215 games played, 30 goals, 64 points, and 46 penalty minutes.
It remains to be seen whether the Maple Leafs will have Hunt in their lineup when they return to action on Tuesday evening to host the Tampa Bay Lightning for an Atlantic Division clash at Scotiabank Arena. You'll be able to watch that game on TSN4 at 7:00 p.m. ET.