Toronto Maple Leafs unlikely to make significant trades until the deadline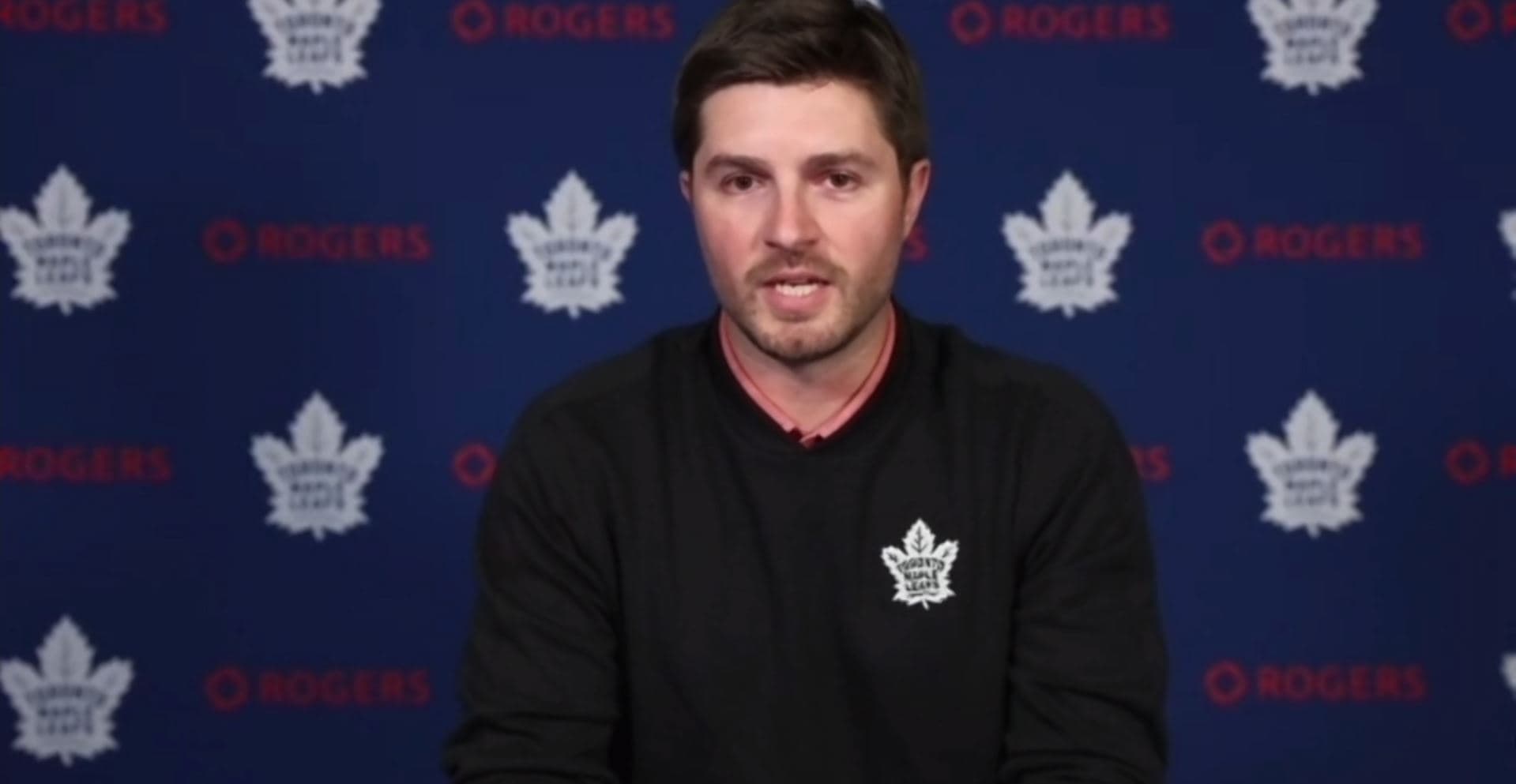 Photo credit:Jori
The Toronto Maple Leafs are likely to make at least one significant trade this season, but don't expect anything to happen until much closer to deadline day.
This season is an important one for the Toronto Maple Leafs, with general manager Kyle Dubas' contract expiring and the potential for a serious shake-up at the end of the year should the team fail to deliver on high expectations once again. With Dubas potentially on the hot seat without a new deal in place, it's reasonable to expect that a significant addition will be made to the team that helps tip them over their first round post-season blues of the past six years.
On defence,
one name that has been linked
with the Leafs is the Arizona Coyotes' Jakob Chychrun, a player who would immediately bolster and improve the team's corps. However, adding a player of Chychrun's calibre isn't likely to happen any time soon.
Dubas may look to make a trade or two as the season progresses for the Toronto Maple Leafs, but the reality of the team's cap situation means it's more likely to be a player or two departing in order to free up room rather than bringing anyone of significance in. The team have too many questions, particularly on offence, that makes fitting all of the players they would ideally like to keep around a challenge.
The likes of Denis Malgin (
1 x $750,000
), Zach Aston-Reese (
PTO
) and Nick Robertson (
2 x $796,667
) are all players that have looked great during training camp and pre-season, and all three look deserving of a spot on the Leafs' opening night roster. However, with the recent signing of Rasmus Sandin to a two-year, $1.4 million AAV contract, it leaves the Leafs having to consider serious options with their opening night roster.
Sending the likes of Wayne Simmonds, Adam Gaudette, Kyle Clifford and Joey Anderson down to the Toronto Marlies, as well as the aforementioned players, still only leaves the team with around $200,000 under the $82.5 million cap ceiling. This is not enough to have even one of the three players called up to the team, leaving the Leafs with just ten forwards.
Placing a player on LTIR could alleviate some of the pressure, with the likes of Timothy Liljegren's contract allowing for two league minimum deals to be added. If everyone on the Leafs is healthy, though, then it looks like the team will be needing to subtract someone before they could ever even consider making a move that adds a significant piece.
While opening night concerns are immediate, there is still a chance that the Leafs make a splash later on in the season. As the year progresses, moving closer and closer to the trade deadline, players' cap hits become pro-rated, reducing the impact they may have on the team. This means the Leafs could feasibly add a player with a decent chunk of money but take a lower hit on their overall team make-up.
That splash, however, will come at a great cost in terms of assets that the Leafs are unlikely to part with until their post-season outlook is much clearer. By the time of the deadline, Toronto should have a strong indication of where they will finish in the standings, give or take a place or two, and by that point any serious additions could be considered carefully. At this early stage, before a regular season puck has even been dropped, it should be expected that more outgoings will happen than incomings.
Having players land on LTIR may be the only scenario where a big trade occurs early this season, but the ideal situation for the Toronto Maple Leafs would be to have all of their top players available from the get-go, rather than relying on them coming back later and bringing in a new face that will need time to adjust to their new surroundings.