Toronto Maple Leafs year in review: The best saves of 2022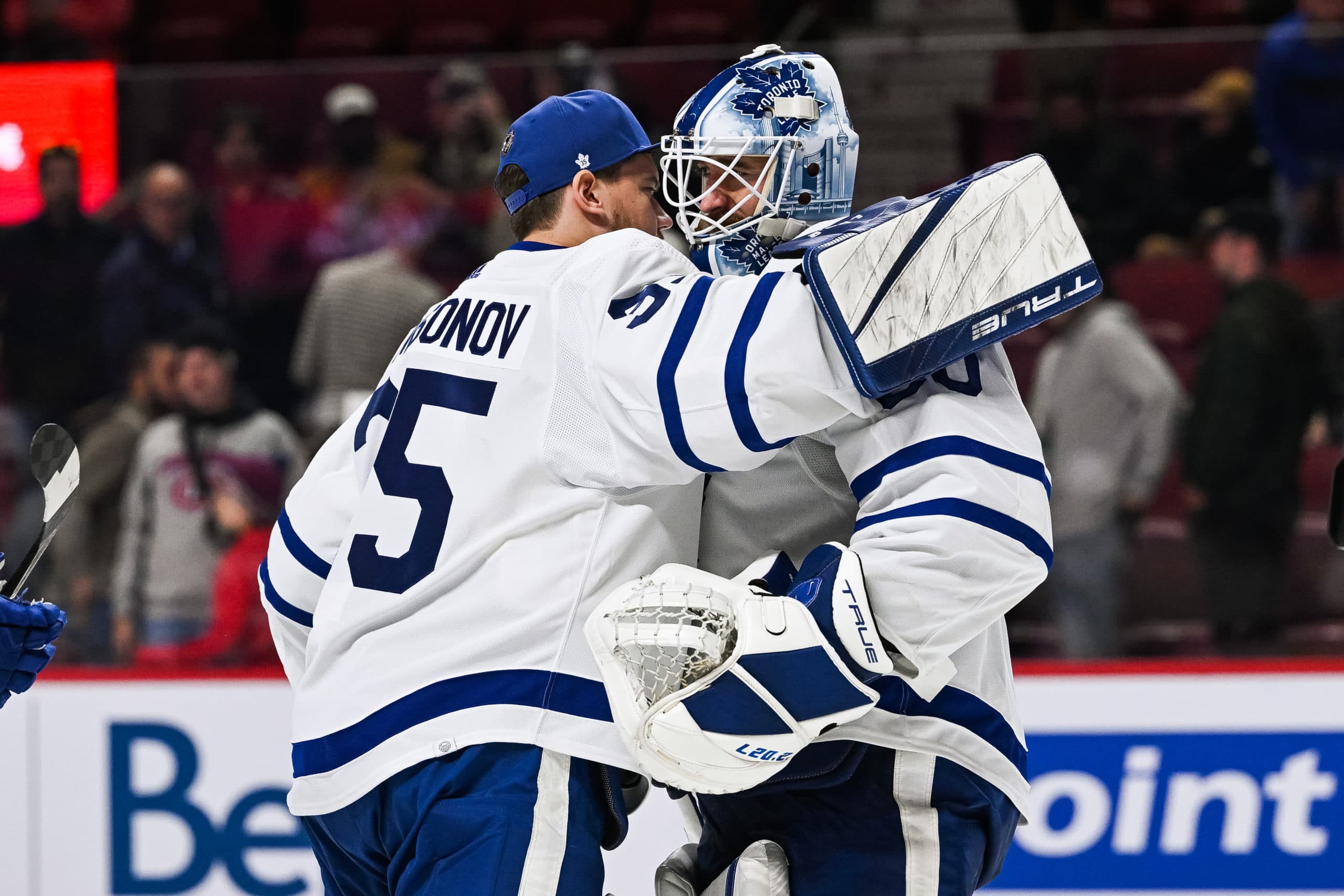 Photo credit:David Kirouac-USA TODAY Sports
As 2022 comes to a close, it's time to reflect on the year that was. For the Leafs, this year included significant highs and lows — particularly in the crease.
At this festive time of year, however, it is usually preferable to focus on the good as opposed to the bad. Between Jack Campbell, Petr Mrázek, Erik Källgren, Matt Murray, and Ilya Samsonov, we have been treated to a number of incredible saves.
From the athletic to the game-saving to the flat-out ridiculous, here are five of the best saves by Leafs goalies in 2022:
Jack Campbell vs. Colorado Avalanche (January 8th, 2022)
The first save on this list is perhaps the most impressive. Full sprawl, glove save on none other than Cale Makar in the midst of his Norris campaign.
At this point, the save maintained a two-goal lead over the Avalanche with just over ten minutes left in the game. The athleticism on display is so incredible that we'll just ignore that the team would go on to blow a three-goal lead (because of course they did).
This save is Jack Campbell at his best. Never giving up on the puck and giving his team a chance to win the game.
Erik Källgren vs. Montreal Canadiens (March 26th, 2022)
Källgren has filled in admirably during the injury issues that the Leafs have had this year. It feels right given his contributions that he would earn a spot on this list.
This save has almost everything that you'd want. The technical prowess to catch his momentum and get back in position, the athletic ability to get there in full stretch, and the fact that this occurred in the third period of a tie game.
Once again, the Leafs would go on to lose this game — a Leafs loss ruining a great moment, where have we seen this before? However, the save remains impressive and worthy of revisiting.
Jack Campbell vs. Philadelphia Flyers (April 2nd, 2022)
The second glove save on this list in which Jack Campbell is almost entirely horizontal.
Sure, Morgan Frost doesn't get a lot on this shot, but the hand-eye coordination to not only stop the puck from going in but also catch it and prevent any further rebounds is ridiculous.
First game back post-injury, a sprawling glove save, and the win — what more could you ask for?
Matt Murray vs. New Jersey Devils (November 17th, 2022)
We've all seen miraculous glove saves, but a big blocker save might be just as satisfying.
This save is a personal favorite. In motion, Murray is able to track a point-blank shot labelled for the top corner and get a piece of it with his blocker while in full stretch. It's one of those saves that makes you remember just how good these NHL guys really are.
Here's hoping that we'll be treated to many more incredible Murray (and Samsonov) saves in the New Year.
Matt Murray vs. Minnesota Wild (November 25th, 2022)
This one should be pretty fresh in your minds.
Down and out, with only seconds to go in the game with a one-goal lead, Murray gets across to rob Kaprizov and preserve the win. This would end up being win number two of a five-game win streak that would propel the Leafs near the top of the league's standings.
Having good goaltending is always nice, but having clutch goaltending is even better.