Toronto Marlies' Bobby McMann earns AHL player of the week honours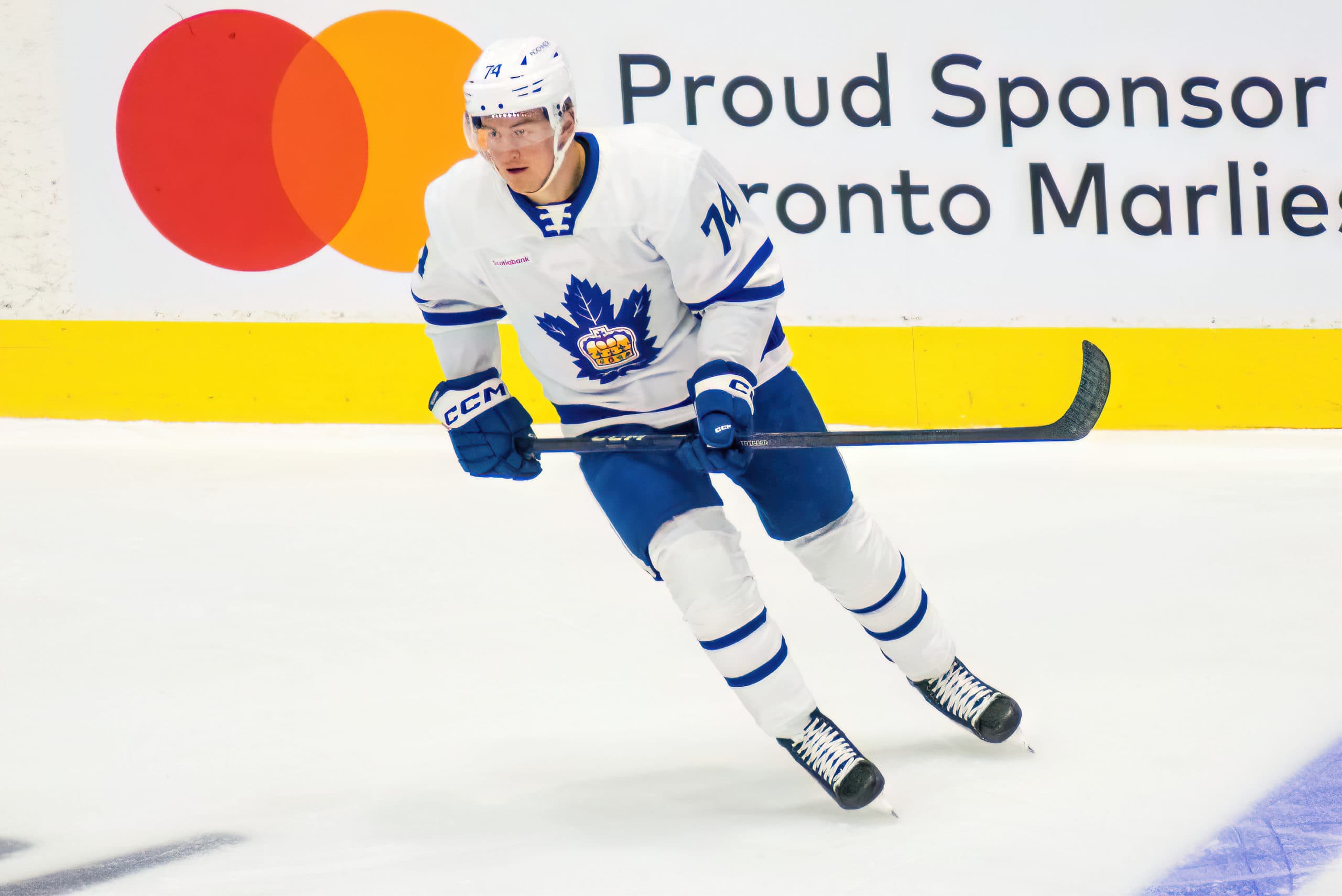 Photo credit:Steven Ellis/The Leafs Nation
Down the road for the Scotiabank Arena sits an arena filled with more depth than Toronto knows what to do with. The Marlies have come through multiple times for the Leafs this year, whether it is delivering Pontus Holmberg to the Leafs full time, the necessary interim starter status of Erik Kallgren, or the reliable stints from Joey Anderson, Mac Hollowell, Victor Mete, and others. In total 13 players have spent time on both the Leafs and Marlies roster this year, and that is without Adam Gaudette, Alex Steeves, and Nick Abruzzese getting time on the Leafs yet.
Another interesting name to add to that list is Bobby McMann, this week's recipient of the AHL Player of the Week honours:
Bobby McMann is an interesting player. He's 26, so he never really emerges in our prospect conversations, but he is a player that Marlies fans have been consistent in reminding those who focus exclusively on the Leafs about. He's got the tool kit to be a worthwhile bottom six option for the Leafs, most likely a fourth line option, and he spends the majority of his time at center (although still listed as a LW for the Marlies), a definite depth need for the Leafs.
McMann has missed a significant amount of time this year, and has only been in 17 games for the Marlies. He has 15 points in those games, a pace that doesn't necessarily put him at the top of the Marlies scoring leaders, but impressive for someone who primarily receives checking line assignments.
The fact that McMann is demonstrating some secondary offensive ability is intriguing as his 6'2″, 207 lb frame already looks like good NHL size that could be added to the Leafs NHL roster.
There may be plenty of players (*cough* Alex Steeves) that might need a look with the Leafs before McMann gets his chance, but depending on what comes out of the Dryden Hunt experiment a player like McMann could find his way into consideration for an NHL look.
McMann is under contract for next season as well at $762k, so if his time doesn't come this year, he could still be part of the Leafs plans. He is presently waivers exempt as well.