Toronto Marlies report cards: Forwards
Photo credit:Christian Bonin/TSGphoto.com
The Toronto Marlies 35-game season came to a close on May 20th. It was an eventful last few weeks as the team played their final 13 games in the last 20 days of their season, due to AHL COVID-19 protocols.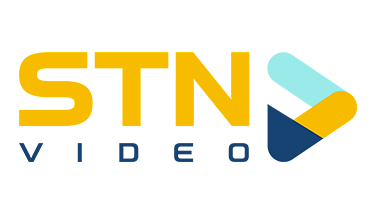 No playoffs, no Calder Cup — nothing.
I'd suppose the correct word for this season was bizarre, but I don't even think that's the right word — let's just say it was an unorthodox year. The Leafs' AHL affiliate finished fourth in a five-team Canadian Division with a 16-17-0-2 record.
As it is now the end of their season, that means it's report cards time.
Throughout this article, I'll be grading many of the forwards who played for Toronto this season, which will involve the rookies, veterans and some late newcomers who joined the team this year.
The Toronto Offense – B
The team had an up and down season which brought a lot of adversity to the hockey club. There were some stretches that had them look like one of the best teams in the AHL, and then other times where their inexperience appeared a little bit. For a lot of the season, Toronto's lineup consisted of rookies who have never played in the AHL before.
Out of the 48 players who played for the Marlies this year, 21 of them were rookies.
But it was a tight-knit group, and many of the players called this year's team a family. When there was a bump in the road, the team had resilience. It didn't show as much in the beginning of the season as it did at the end of it. Part of that was due to the inexperience of the rookies in Toronto.
As the season went on, the fight got easier. The players got to know each other, the younger ones got to know the systems, and really, they just learnt how to play at the AHL level consistently. And that's why success came towards the end of this year as they capped off their last 13 games with a 6-6-0-1 record.
The Marlies used these games for development purposes more than anything else which speaks to why they had so many rookies on the roster. Players like Jeremy McKenna, Pavel Gogolev, and Bobby McMann found their footing which contributed to their success as individuals this season.
There were also the offensive veterans — Rich Clune, Tyler Gaudet, Kenny Agostino, Nic Petan, and Kalle Kossila. Their leadership brought a lot to the team in terms of being able to grow throughout the season.
Overall though, it was a season the Marlies should be proud of. They made it through some tough circumstances, but at the end of it all, the players were thankful for the opportunity to play in a year like this one.
The grades
In this series of report cards, I will elaborate on why players are graded to which they are and if I didn't think they deserved to be in this article, I didn't include them. When I'm grading each player, I will look at a few things; whether or not I think they could make the Leafs next season (which is anything in the 'A' range), how much NHL potential they might have, and what could come next.
There will be three articles grading each player in groups — forwards, defencemen, and then goaltenders.
Kalle Kossila – 7G, 22A, 29P – B+
Kossila was one of the best players on Toronto this year. He capped off the season finishing with 29 points in 28 games, a 78-point pace in a regular AHL season.
The 28-year old's success mostly came at even-strength. Kossila is a player who isn't afraid to get into the dirty areas on the ice. His speed and skill go hand-in-hand with the deceptiveness he has as a player at both five-on-five and on the power play.
Like some of the rookies on the Marlies, his best play came towards the end of their season where he had a nine-game point streak, scoring three goals and 11 assists in that span. One of the biggest attributes about Kossila's game is his confidence. When I say that, I mean that he's not afraid to try things while in the game, especially in overtime.
Each season he's improved and has become a really good player. The last time Kossila got a chance in the NHL was in the 2018-19 season with the Anaheim Ducks. The 28-year-old is someone the Leafs organization should consider re-signing as he is a UFA at the end of this season. But I don't think he'd be a player that the Leafs would look at putting on their roster though.
Tyler Gaudet – 11G, 12A, 23P – B+
Amongst all of the leaders on the Toronto Marlies this season, Gaudet is similar to Clune in the sense that he leads by example, everywhere. The 28-year-old is one of the team's most consistent players. He's so loved by Greg Moore that he only missed one game this season.
Gaudet finished with the second-most points on the Marlies this year. While watching him this season, it seemed like there was no shift he took for granted. Most of the plays that the 28-year-old made were the right ones — almost always.
Leading by example was his biggest attribute. If he wasn't scoring, he was using his body and skill to get players off the puck or keep them from taking it. Gaudet is one of those players who deserves a two-way contract after a season like this one. With the way he helps the rookies both on and off the ice, and the way he plays — there's not another person worthy of an NHL deal.
Nick Robertson – 5G, 11A, 16P – B+
Robertson had a tough season in both the NHL and the AHL. If you remember, he was first injured during one of the Leafs' first games, which then led to him going to the Marlies a few weeks later. After 10 games, he was injured again and missed the next eight.
Obviously, Robertson's shot is his biggest attribute — and in the AHL he used it at times but there were signs that this league was difficult for him. Whenever he got onto the puck, the physical players would get on him and strip the puck immediately. That could be due to the speed of the game, but he seemed to always get beat.
He played different in his stints with the Leafs last season — in the play-in — and this season when he did get a chance throughout the year. It's a faster league and I believe Robertson is more suited for that, rather than the AHL.
Rich Clune – 3G, 1A, 4P – B
This guy is a different breed, man.
Clune had one of the most interesting years as a Toronto Marlie. He, like everyone else, didn't know what was to come this season — both game and memories wise. The 34-year-old veteran was named the ninth captain in Marlies history on March 1st, and although the points aren't there, his leadership makes up for it all.
Wherever he is — whether that be on the ice, in the dressing room or even in the weight room, he leads by example. Clune is the first one into scrums to help a player out if he's on the ice, he's there boxing out players after one of the Marlies' goalies covers the puck, and he's even there to talk to referees after penalties, getting the explanation.
He's everywhere.
Clune's leadership is second-to-none on the Marlies, and even both Kyle Dubas and Sheldon Keefe said he's earned this opportunity. And at 34 years old, his love for hockey is as strong as ever.
Clune was signed by the Marlies on a one-year AHL contract and it's yet to be seen whether he re-signs or not. I know for sure that he'd love to be back next season.
Joey Anderson – 7G, 4A, 11P – B
After playing 20 games for the Marlies, Anderson was not in the lineup for the final 15 games due to an injury.
He was a part of the Toronto's leadership group and was an important player to the team. The 22-year-old is a very skilled forward, who will continue his development this off-season and next season with Toronto.
This obviously wasn't the season that Anderson wanted but it was one that he should be proud of when he looks back at it.
Kenny Agostino – 9G, 13A, 22P – B
As always, Agostino is one of the most consistent players on the Marlies. The way he's able to score at a steady rate is exceptional for the 29-year-old. Agostino, also, is a part of Toronto's leadership group, and he's been an integral part of this lineup for the last two seasons.
One of the most important traits for Agostino is his ability to play the same in each game. Whether the team is up, or down, the 29-year-old plays his game. If this was a full season, Agostino would be on pace for 76 points, which would be an incredible feat.
Nic Petan – 7G, 8A, 15P – B
This season for Petan, like everyone else was different. He only played in 14 games with the Marlies and had 15 points in that span. Most of the time, the 26-year-old looks like he's too skilled for the AHL and deserves a spot on a NHL roster. Yet when he gets there he tends to struggle to make anything happen offensively.
Down the stretch prior to the season ending, Petan missed the final 11 games. I don't recall there being an injury but I could be wrong. Alas, he's back at home in B.C. for the off-season and this summer will be interesting, since he is an RFA.
Pavel Gogolev – 6G, 6A, 12P – B-
The 21-year-old had an incredible start to his professional career in the AHL. His shot and deceptiveness makes him a very dangerous player and he's already become one of the Marlies' top forwards. Gogolev has a lot of potential to be an impact player in the NHL in the years to come.
There were two times this season where the 21-year-old had a three-game point streak, which for him in his first AHL season is exceptional. He finished this year on the Marlies with 12 points in 13 games.
Gogolev has a very heavy shot and was an important piece to the Marlies power play in the final 13 games of the season.
Semyon Der-Arguchintsev – 0G, 4A, 4P – B-
When SDA entered the scene in Toronto, he was ready to get started and play with his old line-mate from Peterborough, Nick Robertson. One of Der-Arguchintsev's four assists came on a goal from Robertson.
After arriving from Torpedo, in the KHL, the 20-year-old took a little bit to get used to the game, but still flourished in the opportunity. He missed the final 12 games of the season due to injury, but for his first stint of professional hockey in North America, he did pretty well.
Der-Arguchintsev's best trait is his ability to see the ice. In a way, he sort of see's it like @Mitch Marner. There's times where you'd like the 20-year-old to shoot the puck but then passes it away and the scoring chance is ruined. SDA did say that he wants to work on his shot prior to his season ending.
So it'll be interesting to see how much his shooting will improve over this off-season.
Stefan Noesen – 1G, 2A, 3P – B-
After coming to Toronto from San Jose, Noesen immediately fit in with the Marlies. Right away, he was in scrums battling with the team, scoring goals and looked like an integral part of the group.
He, too, beat @Carey Price in what was his first goal in the Leafs organization. Noesen will be a UFA at the end of this NHL season.
Jeremy McKenna – 5G, 8A, 13P – C+
When McKenna entered the AHL in February, he was coming from the Wichita Thunder of the ECHL, which is where he's back now. The 22-year-old was a big part of the Marlies throughout the season and was a player who had his role elevated because of his great play.
At one point this season, McKenna had a three-game goal streak. In his first year with Toronto he made it evident that he was a player that the organization should sign to an entry-level contract. McKenna is a player who works incredibly hard for his opportunities and wasn't shy about making a first impression in the AHL.
It'll be exciting to see how good McKenna will perform next year, but after one season he's definitely made a mark. One thing I will note is that even Joseph Woll has said that McKenna is a skilled player calling his shot "elite."
Bobby McMann – 2G, 2A, 4P – C+
Although his point total doesn't show it, McMann was a breakthrough player this season. He was another player who was signed to an AHL contract and came from the Wichita Thunder.
The more that McMann got an opportunity with Toronto, the more he stood out. He finished the season with two points in his last three games.
Oh, and he also scored on @Carey Price, so there's that. He'll definitely be an important player to the Marlies next season when they get back on their quest to win the Calder Cup.
Rourke Chartier – 2G, 6A, 8P – C
The
storied career of Chartier
is a very heartfelt one. Battling back from a concussion, the 25-year-old joined the Marlies and fit right in.
Coming in and out of the lineup, he tried to make the most of every opportunity he was given. Chartier is still finding his way through both the AHL and NHL and could be back with the Marlies next season on another deal, if they choose to re-sign him.
Final thoughts
Like I've said, time and time again — this was a difficult season for the Marlies. What you should really be looking back on is the resiliency this team has shown. From start to finish, Toronto grew to become better and better. A lot of these players are still prospects and some have really interesting attributes that could make them good NHL players.
If they come into next season with a similar group of forwards who now have some AHL experience, this could be a group that could do some damage.