Toronto Six are built for a healthy playoff run, and perhaps their first Isobel Cup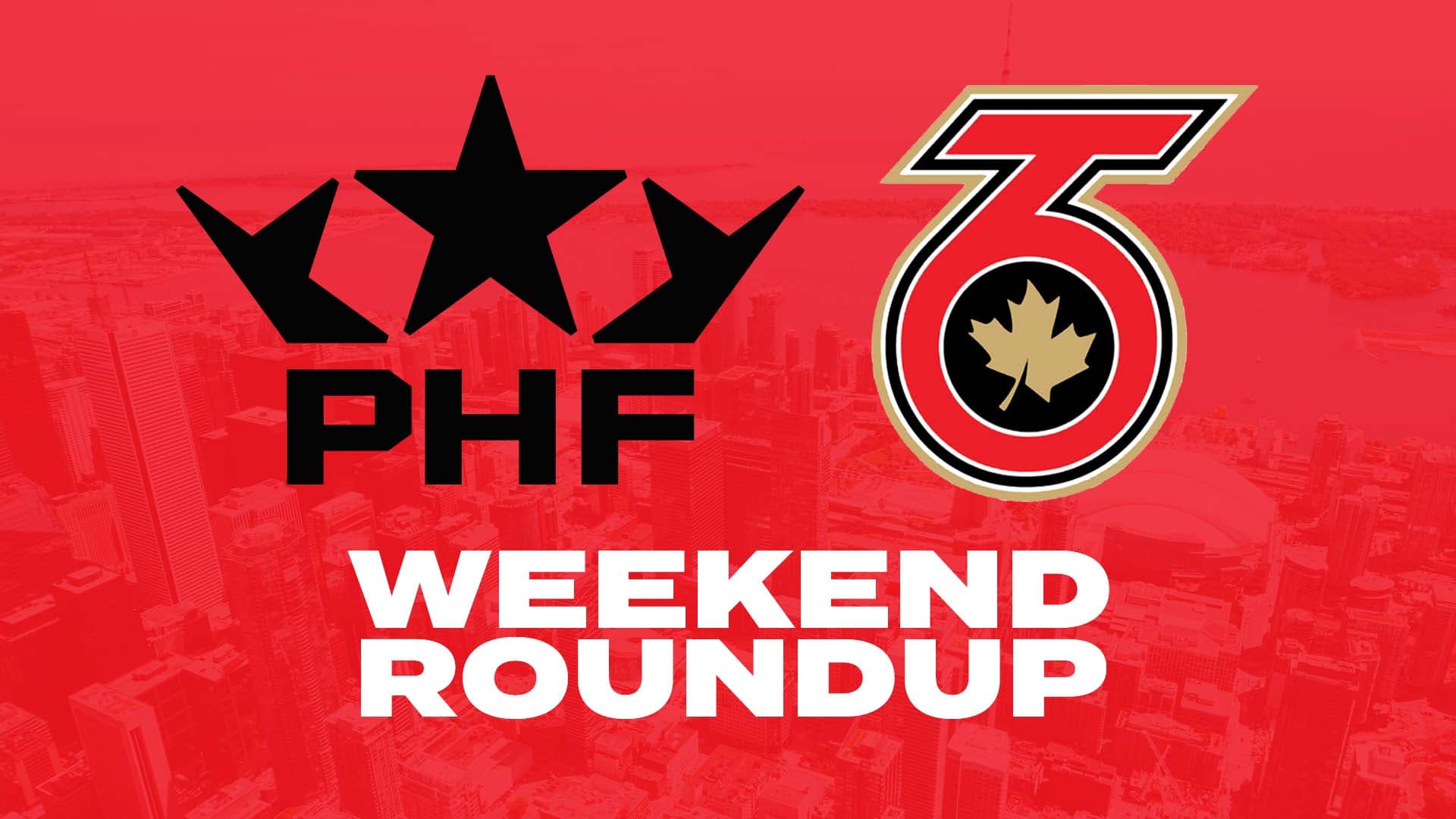 Photo credit:Nick Barden
In the last few weeks I've been unable to cover the action happening at York Canlan Sports, but there's plenty I've missed.
Since the Six signed Daryl Watts
, about four weeks ago, I've been unable to follow the team as closely as I'd like. If you are looking for a recap that will get you caught up on everything that's happened recently, this "weekend roundup" will cover the last 3 weekends.
Over these few weeks, new landmark signing Daryl Watts is still working on getting her form right. With two points and just 9 shots in 8 games, there's no doubt the PHF's highest paid player has more ground to make up. Let's keep in mind that she's jumping in mid-season after not playing pro hockey since March 2022. Once she gets her legs under her and chemistry built with her new team, her impact will undoubtedly grow. Thinking about the possibility of her hitting her stride right as the playoffs start is exciting!
All-Star Game
On January 29th, the PHF held its annual All-Star Showcase. This year's showcase had an interesting format. Similar to last year, there were three teams competing in a round robin style tournament. This year though, instead of it being a fantasy-style draft, the players competed based on their geographical background.
The victorious Team Canada had Toronto Six representation from star scorer Brittany Howard, as well as Saroya Tinker, Kati Tabin, and Emma Woods. The USA team was captianed by Toronto's own captain, Shiann Darkangelo, and the "World" team featured Toronto's Leah Lum (China), Dominika Laskova (Czechia), Teresa Vanisova (also Czechia). Their scoring results were:
Lum 3GP – 1G, 2A
Howard 3GP – 1G 3A
Vanisova 3GP – 1A
Tabin 3GP – 1A
Loren Gabel of the Boston Pride was named MVP of the All-Star Game.
Results Recap
The Six played six games total after the All-Star break, in three sets of weekend series'.
In the first series I missed, the Six hosted Mikyla Grant-Mentis and the Buffalo Beauts, who've had a very difficult season so far with just 4 wins in 18 games played. The Beauts are a young team and will have their work cut out for them in the offseason to build around that young core. Toronto beat the Beauts in both games, fairly healthily.
The second series was at home in North York again, with the Montreal Force crossing over the provincial border for a series. In their first season in the PHF, the Force have done respectively, as they sit in 5th place in the standings behind the Connecticut Whale. They have some more work to do in building a franchise that has success in this league, but they're certainly not far off.
Against Toronto, they really showed some strength. Toronto was shutout for the first time this season by Tricia Deguire and the Force, who made 39 saves while blanking possibly the best offence in the PHF. In the second game, the Six narrowly squeaked out a win, in another great performance by Deguire, but an even better one from Elaine Chuli and the Six.
In the last series, the Six traveled to face last season's regular season champs and Isobel Cup finalists, the Connecticut Whale. This pair of games was a bit of a homerun derby, with 18 goals being scored between the two teams over the two games. The first game was a good 5-3 win for Toronto, highlighted by Courtney Gardiner's first PHF goal. The second game was less fun for Toronto but a great game for fans, with Connecticut winning 6-4. The Whale were led by 3-point performances by their stars, Taylor Girard and Kennedy Marchment.
Highlights of the month
First up in the highlights recap is this wraparound that was part of Michela Cava's bid for third star of the week this weekend. Following that are a few of the best goals from the last month of Toronto Six hockey.
What's up next?
With just four games left in the season, they are second in the league with 42 points, behind the Boston Pride who have 46 points and a game in-hand. That gives them a decent chance to win the league this year, something they haven't done since their first season when they technically won the COVID-19 bubble season in 2020.
This weekend, the Six will be going to Minnesota to take on the Minnesota Whitecaps, who sit behind Toronto in 3rd place, but 10 points back. Still, the Whitecaps could claw back 6 of those points in the back to back series this weekend.
After that, the Six will close out the season with a weekend series against the league-leading Boston Pride. That series will potentially allow the Six to steal the regular season crown, heading into the playoffs. More likely, though, they'll end the season where they sit now in second. All will be revealed over the next two weekends, and I hope you'll be tuning in with me to see what happens!
Boston and Toronto to host best-of-three semifinals March 16-20
Isobel Cup championship final set for March 26

I truly believe that this is Toronto's year… does that sound familiar to anyone else? Still, this is the most loaded roster they've had since their inception, and I'm so excited to see what they can accomplish together.