Toronto Six turmoil amid PHF management turnover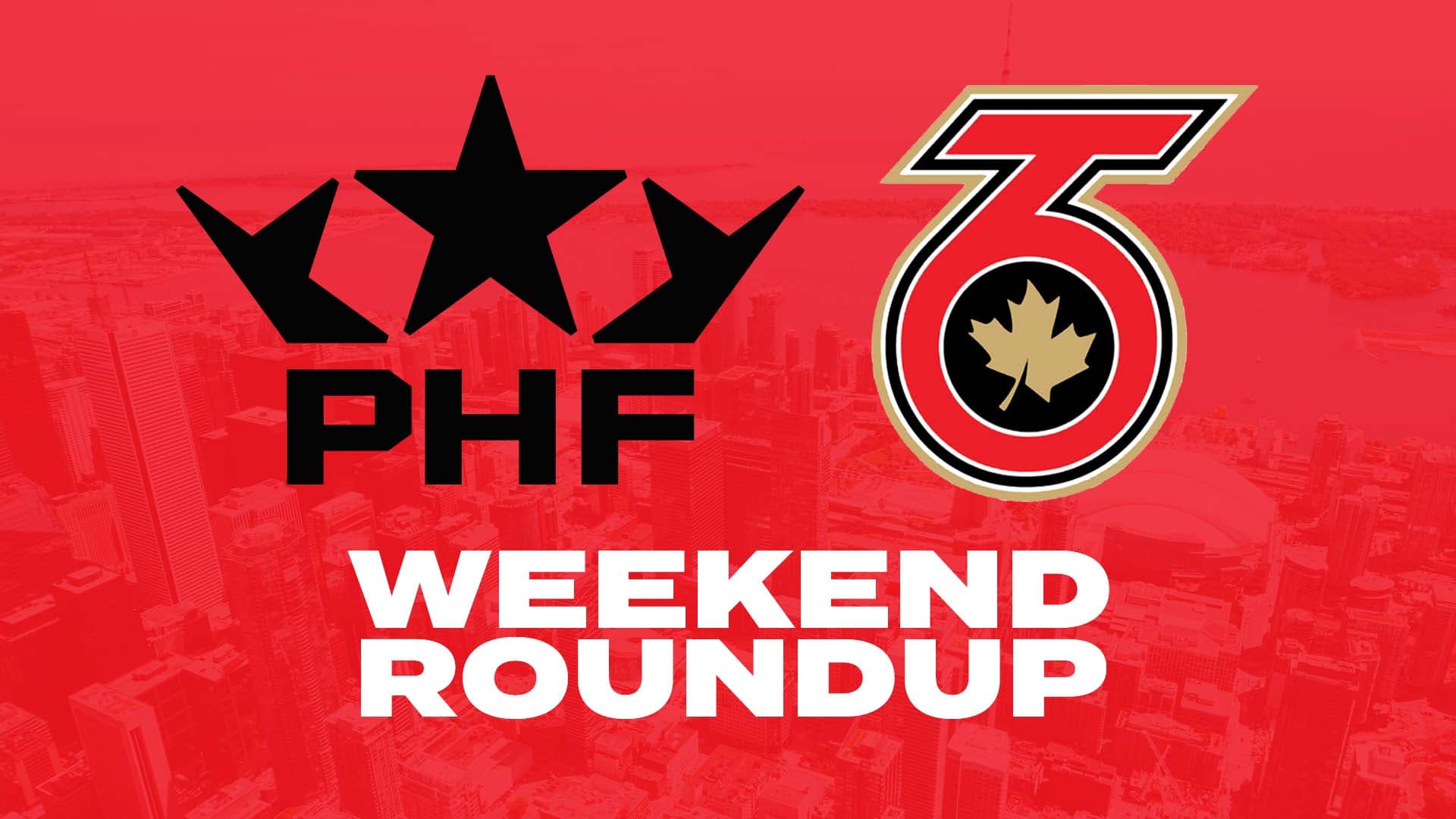 Photo credit:Nick Barden
The Toronto Six travelled to Buffalo, NY to take on the Beauts in the PHF's 2022
Buffalo Believes Classic
outdoor game. Coming into the game, Toronto had won their last eight games, going all the way back to December 11th. Unfortunately, the streak was snapped as Buffalo came out with a surprise victory on the shoulders of goaltender
Carly Jackson
.
Buffalo had also been relatively strong coming into this contest. They had won 2 of their last 3 games, after having just 1 win over the first 10 games of the season, including a 6-2 win over the Minnesota Whitecaps.
There's also been some smoke in the air about more moves in the PHF's front office, as reported by The Ice Garden's Melissa Burgess and The Hockey News' Marisa Ingemi:
There's also been some talk of developments coming out of the PWHPA, the organized women's hockey players striving for something better than what the former NWHL, now PHF, has to offer. The PWHPA includes almost all of the North American Olympians, so they swing a pretty big hammer when it comes to the future of professional women's hockey. This was also discussed on Saturday on Hockey Night in Canada, though no official story has come out as of yet.
Ultimately though, the show must go on, and with the fun and exciting opportunity for an outdoor showcase, the show did go on in Buffalo yesterday. Here was Toronto's lineup for the game:
The Six turned on the pressure at that point, but Jackson held strong in net for Buffalo. She stopped a total of 36 shots on her way to a shutout performance.
Buffalo added two empty net goals late in the 3rd period as Toronto tried to make a comeback, but ultimately came out scoreless for the first time since their inaugural game last season, when they lost 3-0 to the Metropolitan Riveters.
Final Thoughts
The Six went with
Tera Hofmann
in this game instead of their starter Elaine Chuli for reasons unknown, not that that had anything to do with the loss. When you can't score there's nothing the goalie could realistically have done. She stopped 16 of 17 shots, as the Six really controlled the game, especially in the second half. But it was to no avail, as they have to go home with their first loss in over two months.
New re-signing
Breanne Wilson-Bennett
did not play, but it's expected that she will join the team next weekend. Toronto will be in the New York Metropolitan area (New Jersey, technically) as they take on the Riveters. They, the Riveters, will be playing in these 
awesome
Black Rosie jerseys (
which you can get here
):
Some thanks to give out: a big thank you to our own Nick Barden for the header image, and to
Elite Prospects
for all of the player profiles I linked to above.