Toronto Six Re-Sign Forward Brooke Boquist
Photo credit:Toronto Six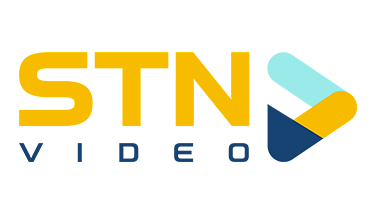 Boquist, 25, made her NWHL debut last season with the Six after two seasons in the Swedish professional league. In the press release, Boquist shared her excitement in returning to Toronto and a full-length schedule.
"I'm just ready to play another year. Honestly, with last year being kind of cut short there [in Lake Placid] and then things being just a little bit different with how it ended up and played out just with everything that has went on the last year, I was ready to play again and play a full season and then hopefully have as many of the girls as I played with last season re-sign. I had a great time with the girls that I played with last year and just had so much fun, so I wanted to do it again this year."
Boquist was a mainstay in Toronto's top six and is a key re-signing this offseason. Featuring on the left wing, Boquist scored two goals and four points in four games last season, missing two games during the NWHL bubble. With Mikyla Grant-Mentis' breakout, it's likely that Boquist will be a driving force on Toronto's second line. Incoming Six head coach Mark Joslin could also look to shift Grant-Mentis back to centre (which she played early in Season 6) and experiment with Boquist and Grant-Mentis on the same line.
The 14th signing for the Six so far for Season 7 and the 10th player to re-sign from last year's roster, Boquist's return begins to fill out their forward core. Toronto now has seven forwards under contract for next season and with all of Grant-Mentis, Shiann Darkangelo, Emma Woods, and now Boquist returning, the Six have re-signed all four of the players that were mainstays in their top six.
"Brooke Boquist is a talented forward who's offensive capabilities are an asset to the Six. She reads the ice well and uses that vision to her advantage. She is a dependable teammate who always shows up. Her experience and work ethic and her ability to score in key moments makes her a valuable contributor to our line up. Adding to that her drive and love of the game, we couldn't be more thrilled to welcome her back for Season 7," said Six President Digit Murphy in the press release.
Re-signing Boquist was an easy decision if the interest was mutual. She had a strong career at Providence College and played very well in her two professional seasons in Sweden, scoring 49 points in 41 games split between MODO and Leksands.
Here is how the Six's depth chart currently breaks down following Brooke Boquist's return:
Toronto's season kicks off on November 6 again Buffalo, before they finally make their home debut at the York Canlan Ice Arena on November 20.