Toronto Six sign 3 new players: Taytum Clairmont, Julie Allen, Megan Quinn
The Toronto Six are adding some Toronto-based depth to the organization, adding two forwards and one defender to the roster in preparation for the 2021 NWHL Bubble Season, which will begin on January 23rd and finish on February 5th. The new faces are forwards 24-year-old Taytum Clairmont and 33-year-old Julie Allen, and defender 24-year-old Megan Quinn.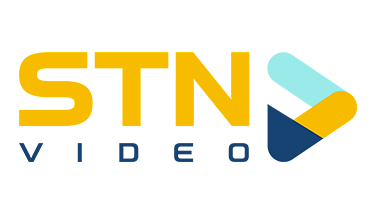 Two of these players, Quinn and Allen, played for the former professional women's hockey team in the CWHL, the Toronto Furies. Allen
Julie Allen is a veteran and actually played for the Furies for the last 5 years of that franchise's existence, which was created in 2010 and was folded when the league folded in 2019. Her leadership skills are more prominent than her prowess as a scorer, relative to her teammates, but that experience and wisdom will be invaluable for what is otherwise a pretty young team. They're also a fresh team, that isn't going to be super familiar with each other, so the guidance of Allen and other veterans on the team like Emily Fluke.
Taytum Clairmont, the other forward signed, will be making her professional hockey debut with Toronto, having played previously for the University of Waterloo Warriors for 2 seasons, and the Northeastern University Huskies before that for 4 seasons. Clairmont is a high-skill forward, who Toronto will be ecstatic to add to their young forward core, which already includes Amy Curlew, Natalie Marcuzzi, and Mikyla Grant-Mentis. She was originally slated to join the Professional Women's Hockey Player's Association (PWHPA) Toronto Hub, an organization that is aiming to develop a league that it believes will be more sustainable for the growth of women's hockey than the NWHL is, with a player's union similar to the NHL and other professional sports leagues. The debate on the mission of the two organizations requires more history and context than I am able to present, but it's certain to me that both the NWHL and the PWHPA are important in this moment for women's hockey. Clairmont evidently found something valuable in joining the Six, and as a fan, I'm happy to have her on the team.
Lastly, Megan Quinn is a defender who played her college hockey in Syracuse for the Orange, then joined the Toronto Furies for their last season in 2018-19.
"Julie, Megan, and Taytum bring the depth and experience we will need for the Lake Placid bubble. All three of these players love playing the game and are on board with our mission and quest to win the Isobel Cup," President and Head Coach Digit Murphy said. "Taytum is a seasoned player with experience at several levels who will fit perfectly into our offensive scheme. Julie is a veteran who has been around professional hockey for years and adds experience and wisdom to our on ice and locker room culture. Megan impressed us with her fitness levels and instincts at defense and will strengthen our depth on the back end."
By my calculation, this puts the Six at 14 forwards, 5 defenders, and 2 goalies heading into the bubble so far. Unless they're going to play an innovative 4-F-1-D strategy at even strength, I expect they'll want to make a couple more signings for defense. We will await those moves with great anticipation over the next 3 weeks as the bubble season draws nearer and nearer.