Toronto's Morgan Rielly named a nominee for 2023 King Clancy Memorial Trophy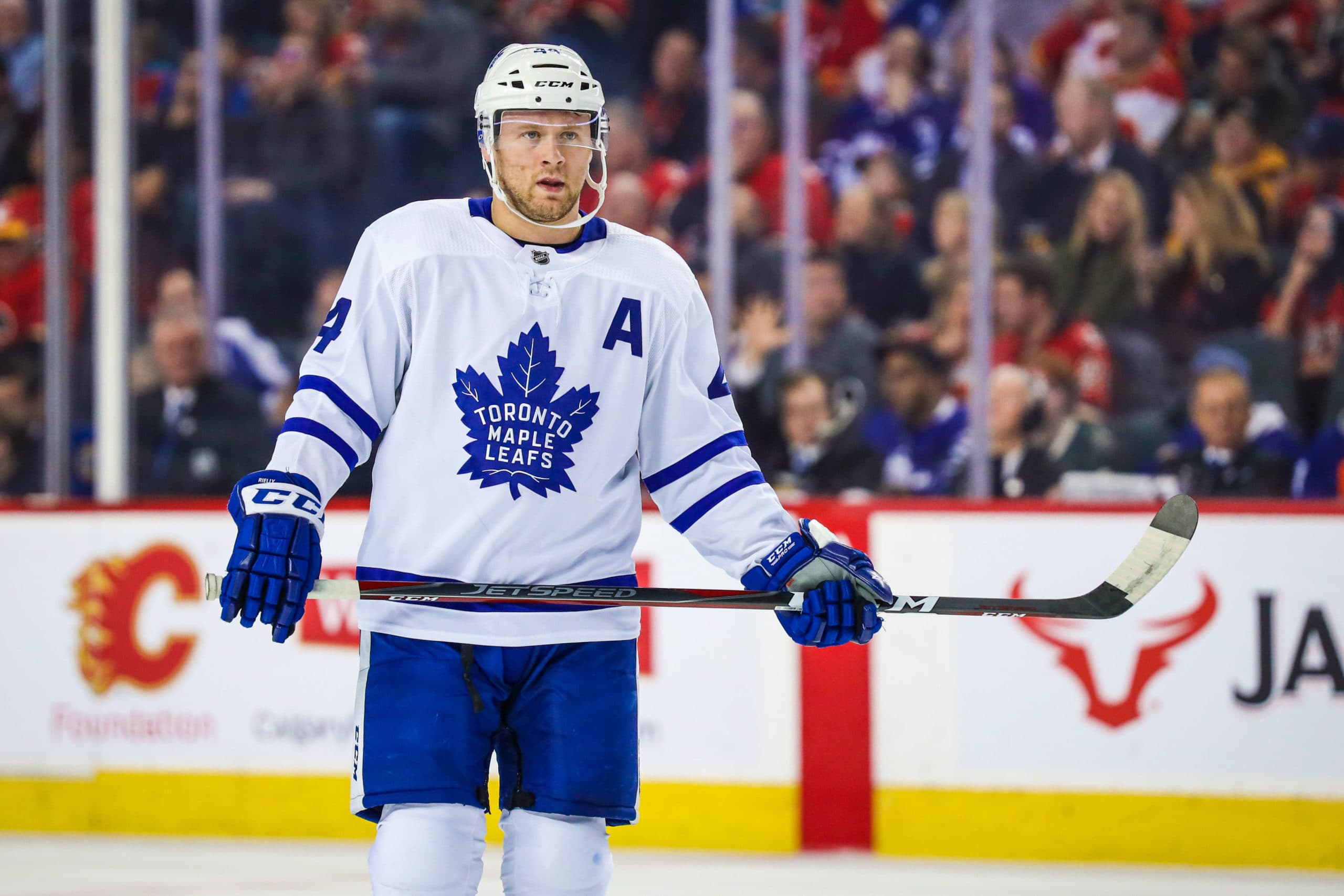 Photo credit:Sergei Belski-USA TODAY Sports
Toronto Maple Leafs
defenseman Morgan Rielly has been named the team's nominee for the NHL's 2023 King Clancy Memorial Trophy.
The King Clancy Memorial Trophy is awarded annually "to the player who best exemplifies leadership qualities on and off the ice and has made a noteworthy humanitarian contribution in his community."
As we know, Morgan Rielly has been a leader on and off the ice for this Toronto Maple Leafs franchise for quite some time now, and on top of that, he is also a huge supporter of the LGBTQ+ community and has participated in the annual Toronto pride parade for some years now with other fellow teammates, coaches and management of the Toronto Maple Leafs.
Just last year, in the tweet shown above, Morgan Rielly participated in the Toronto Pride parade with fellow teammates Michael Bunting and Mark Giordano, as well as pictured above, current president and alternate governor of the Maple Leafs, Brendan Shanahan.
On top of the Toronto Pride parade, Rielly – as well as other Maple Leaf players – have always participated in Pride night in Toronto whether that's by using Pride tape on their stick or wearing a Pride Toronto Maple Leafs sticker on the back of their helmets. They've also worn t-shirts before game time as seen below in their tweet from April 4th.
The King Clancy Memorial Trophy has been handed out every year since the 1987-88 season when the Flames' Lanny McDonald took the Trophy home for the first time. In the trophy's 30 + year existence in the league, there's been only one player on the Toronto Maple Leafs that has ever won the award and that was former Maple Leafs netminder Curtis Joseph back during the 1999-00 season.
Whether Morgan Rielly wins this award at season's end or doesn't, nothing will take away what the 29-year-old defenseman has meant to this franchise on and off the ice during his time here in Toronto. He is currently the longest-tenured Maple Leaf (10 years), has made Toronto his second home during his time here and has embraced the community.