TLN Rumour Recap: Flames trade candidates, Canucks making calls & Jets moving a defenceman?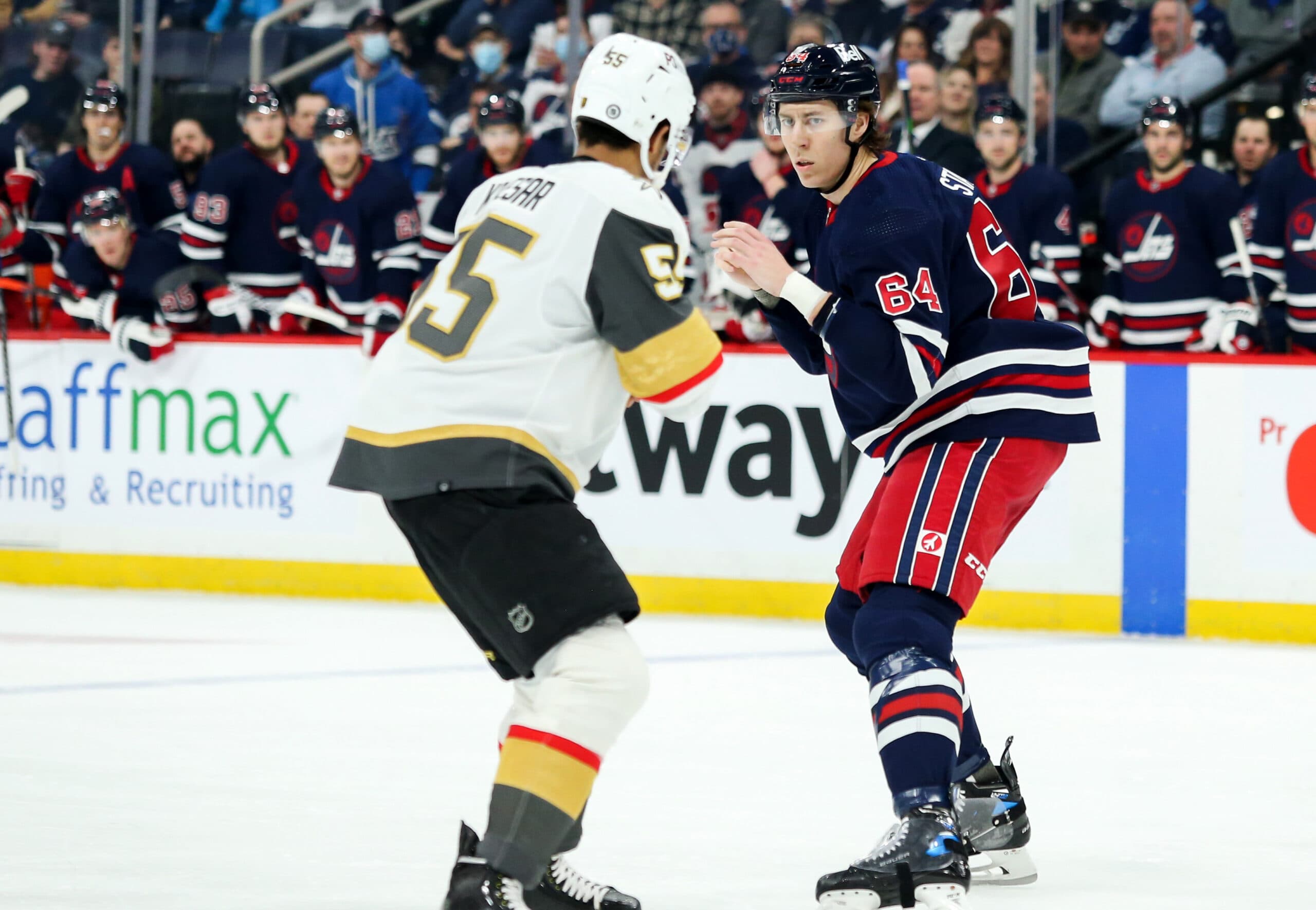 Photo credit:Terrence Lee-USA TODAY Sports
We're back for another edition of TLN Rumour Recap, our weekly column to keep you informed of all the buzz going around the NHL. The calendar has flipped to November and the rumour mill is starting to spin. Here's the very latest, in what shaped up to be an all-Canadian edition:
Calgary Flames Changing Directions?
Some big news dropped out of Calgary this week as
Sportsnet's Eric Francis
reported the Flames have decided to put all contract extension talks on hold with a number of their pending free agents. This includes top-four defenceman Noah Hanifin and star forward Elias Lindholm.
Excuse the pun, but the Flames are a hot mess. GM Craig Conroy is now spinning his wheels trying to figure out what to do with his roster. After starting the season thinking the Stanley Cup Playoffs were on the horizon, the Flames sit 2-7-1 through 10 games, good for second last in the Western Conference. With only 22 goals scored and a whopping 38 let in, their -16 goal differential is second last in the entire league. Needless to say, changes could be coming before the trade deadline in March.
The Maple Leafs tie in here, and in a major way
. Of course, Leafs GM Brad Treliving knows the Flames very well considering his tenure in Calgary. There's no doubt Treliving and company will be paying close attention to just how open Conroy is to moving his three pending unrestricted free-agent defencemen, including Hanifin, Nikita Zadorov and Chris Tanev. All three blueliners would be a nice upgrade for the Maple Leafs, but like anything in the NHL, it's going to come down to cap space and making the money work. Hanifin makes $4.9 million this season and holds an eight-team no-trade clause. Meanwhile Zadorov is set to earn $3.75 million this season and Tanev sits at $4.5 million with 10-team no-trade protection.
Treliving would likely have to dangle his 2024 first-round pick, along with some prospects including
Nick Robertson
and Topi Niemela. Money is tight in Toronto, so there's a solid chance the Maple Leafs get a third team involved in any trade to help cut down the cap hit of incoming players. Kyle Dubas may be gone, but Brandon Pridham is still the financial guru and his skills will be tested throughout the season.
The Flames have lost six games in a row and if the hard times continue, Conroy could start shipping players out sooner than later to get a jump on the trade market.
Vancouver Canucks Making Calls
According to
hockey insider Elliotte Friedman
, the Vancouver Canucks have been staying busy behind the scenes and are looking to make a hockey trade to bolster their lineup. His exact quote was as follows:
"Most active team behind the scenes: Vancouver. The Canucks like what they've seen so far. Their best players look great. They want to add, and don't want to toss in sweeteners to do it. A hockey move with the hope to create cap room. When others are ready, they'll be waiting".
The Canucks have discussed Conor Garland in the past. The 27-year-old forward is signed through the 2025-26 season at $4.95 million average annual value. Garland does not hold trade protection and can be moved wherever the team desires. With only two points in nine games, the Canucks may need to start reconsidering the sweetener they don't want to part with.
When it comes to trade options on Vancouver, the Maple Leafs won't be interested in Garland. Treliving would likely be calling Patrik Allvin about Ian Cole or Tyler Myers, but with the Canucks off to a good start, moving any pending free agents as rentals appears off the table. Vancouver has gotten off to a surprising 6-2-1 start and appear destined to bounce back under a full season of head coach Rick Tocchet. When it comes to moving Garland, Allvin should get the Buffalo Sabres, Anaheim Ducks, Nashville Predators and Detroit Red Wings on the horn. All four teams have significant cap space and could use another top-nine forward.
Winnipeg Jets Defenceman Available?
The Jets have started 4-3-2 this season and haven't necessarily shot themselves in the foot just yet. While they have a number of studs up front, the Jets continue to scratch former first-round pick Logan Stanley, who could be someone Treliving and the Maple Leafs make a phone call on.
Stanley stands 6-foot-6 and he's recently been leap frogged by Dylan Samberg on the depth chart. Last season there were reports that Stanley requested a trade, however the Jets ended up keeping him in the mix. He received a one-year one-way deal in the summer and has only appeared in one game this season.
Stanley could provide the Maple Leafs with some more toughness, sandpaper and size on the back end. He's long and lanky, precisely the type of defenceman Treliving likes, which you can see if you look at the Flames blue line. If the injuries continue to pile up in Toronto, there's little doubt the Leafs GM won't continue to sit on his hands and a move will be made. A Robertson for Stanley swap would be too costly for Toronto, but would likely be something the Jets entertain. The Maple Leafs have a number of forwards on their AHL roster who could appeal to Winnipeg GM Kevin Cheveldayoff.
There we have it folks, an all-Canadian edition of TLN Rumour Recap as there's plenty of chatter across the major arenas of the country. The Maple Leafs have already made one trade with the Canucks and another could be coming with one of Calgary or Winnipeg being involved. Treliving knows the Pacific Division like the back of his hands. Smart business, if you ask me.