TSN put 3 Leafs on their list of top 30 UFAs and an early look at free agency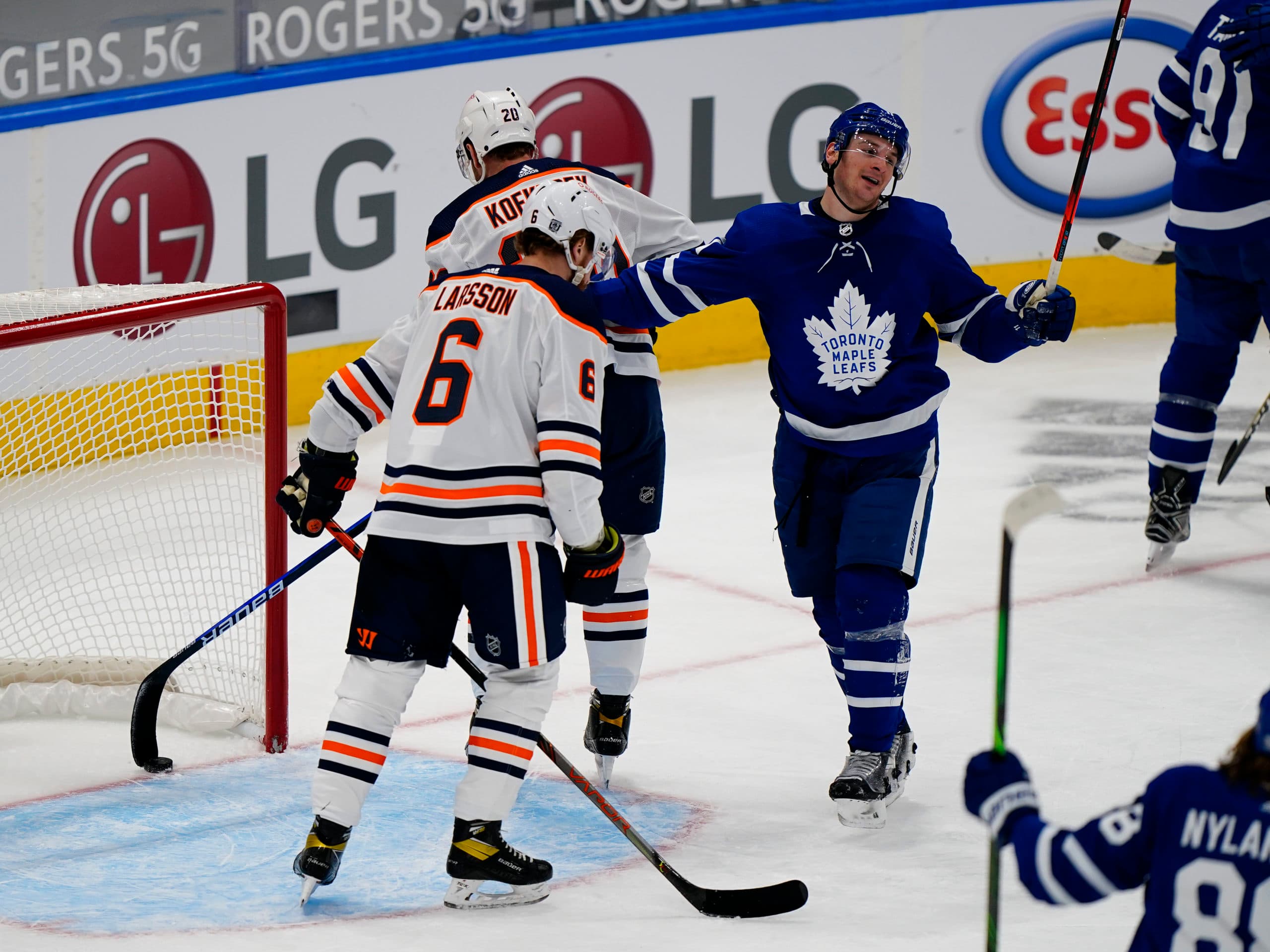 Photo credit:John E. Sokolowski-USA TODAY Sports
We are a week from embarking on what promises to be either the most exciting or the most disappointing Leafs playoff run in a long time,
TSN and Frank Seravalli have reminded us that the business of hockey is continuing
and 15 teams around the league are about to enter the offseason as we continue to focus on the postseason. With that shift comes an increased focus on unrestricted free agents, which the Leafs aren't exactly light on. They have 12 of them. Well, 17 if you include Marlies UFAs. It's unlikely we'll hear a whole lot about free agents as the Leafs deal with the more pressing matter of trying to win their first Stanley Cup in 54 years, but it's worth noting who is on the top thirty free agent list from TSN, so we can plan our lives accordingly.
Leafs on the List
It's no surprise that @Zach Hyman is getting a lot of attention, and comes in at #4 on the list. Hyman's ability to play a sound game at both ends of the ice, contribute as a forechecker, penalty killer, empty net goal specialist, and virtual lock for 20 goals makes him quite the commodity. While the Leafs have the inside track on Hyman and the Toronto area player seems quite committed to playing for his local team, the Leafs are in a situation where signing him preemptively means having to protect him in the expansion draft. The trade off for signing him and protecting him is that he'll be left exposed in free agency, and while the Leafs can and probably will still sign him, he will hear a lot of offers from other teams, and there's a good chance that those offers will be in the $5M-6M range as opposed to the $4M-5M range the Leafs are more comfortable with. There is also the small matter of term, and with the hard game that Hyman plays, there might be teams looking to give him more in that regard than the Leafs as well.
Coming in at #14 on the list is @Frederik Andersen. Now this is probably a sign that Leafs fans are a lot harder on Andersen than the hockey world at large that he's still given the respect of being this high on the list. Additionally, he's the 3rd highest goaltender on the list so that could speak to the Leafs having a challenge in trying to replace him. (I mean where can you find a sub .900 save percentage goaltender for under $5M.) Still, the Leafs will want someone that can push Campbell and step in for him if needed, and that's going to mean finding more of a platoon option, than a true backup, and that won't be cheap. Depending on what Andersen gives the Leafs before this summer there might be interest in having him return on a show me contract, but if you look at the money given to @Braden Holtby last offseason it's far more likely that someone will pay full price for Andersen and he'll be out the door as a Leaf.
@Nick Foligno was likely a pure rental, and with him coming in at #28 on the list, it probably speaks to him taking a significant step back from the $5.5M/yr he made on his last contract. This could be what opens a door for the Leafs, but one that would put him in a situation similar to Hyman when it comes to the expansion draft, and unrestricted free agency. Foligno's age is going to play a big part in any decision making process, as is what the Leafs get out of him in the playoffs. Sadly an assist per game pace in the regular season isn't enough to lock in a firm opinion on whether the Leafs should keep him around and I wonder if we'll either see Foligno make a return to Columbus, join his brother, or whether he'll be pursued by whatever team hires John Tortorella. No matter what there will be some interest in Foligno, who won't likely make $5M a season, but can probably still find a team to pay him more than $3M.
Some names of interest to target
There's no point to even trying to make it past the first name on the list, and that's @Dougie Hamilton. Beyond Hamilton being drafted into the league with a pick that originally belonged to the Leafs, Toronto comes up every single time Hamilton is mentioned as being available. It seems like this might be the right time to finally give Leafs fans closure on this and bring home a player that couldn't have a name that sounds more Leafy if he tried. That's not a particularly easy feat, but seems worth it.
@Taylor Hall is on the list, but I can't imagine he will be for long. He seems destined to re-sign in Boston, and given the Leafs history with dealing with Darren Ferris, I'm going to say that Hall to the Leafs won't be explored as much as Leafs fans want him to be.
@Linus Ullmark and @Tuukka Rask are the two goaltenders ahead of Freddie Andersen on this list. As much fun as it would be to finally bring Rask back to Toronto and right one of the worst organizational wrongs of this century, he's going to cost a lot and probably isn't too interested in moving at this point. Ullmark might be the better option, but goaltenders that didn't make the top 30 list are much more realistic.
@Blake Coleman, @Jaden Schwartz, and @Mikael Granlund have all had their names attached to the Leafs in rumours at some point, and could be an affordable wing option for the Leafs. These are also players that will help set the price point for Zach Hyman or could be his replacement if he prices himself out of Toronto. Other players like @Brandon Saad, or @Tomas Tatar could also fit that bill.
If the Habs don't or can't re-sign @Phillip Danault he would be an incredible upgrade as a third line center. The Leafs will get a good look at him in the first round of the playoffs and if Montreal is ready to move on, and he demonstrates himself to be a challenge for the Leafs, he might be partially worth the price just to not play against him six times a year.
Cap space
The Leafs will have roughly $14M worth of cap space to work with next season and before expansion they find themselves likely needing a goaltender, two defensemen, and four forwards to ice a NHL roster. That's not a bad situation especially when they will have bargains with upside available to them like Rasmus Sandin, Nick Robertson, and players like Adam Brooks and Pierre Engvall look capable of filling out a fourth line duties as well. It's entirely possible that money will be spent on Zach Hyman (or a suitable replacement), a platoon capable goaltender, and then either another top six forward or defensive upgrade. In short, the Leafs are probably priced out on someone like Dougie Hamilton unless they make additional moves, but can be active in the free agent market, especially if some of their veteran UFAs are still interested in returning at league minimum cap hits.
In short, it should be another interesting offseason for the Leafs, but hopefully we will spend a lot of time focusing on playoff games before we have to deal with that.