Tyler Toffoli is available for trade and the Maple Leafs should be calling the Flames about him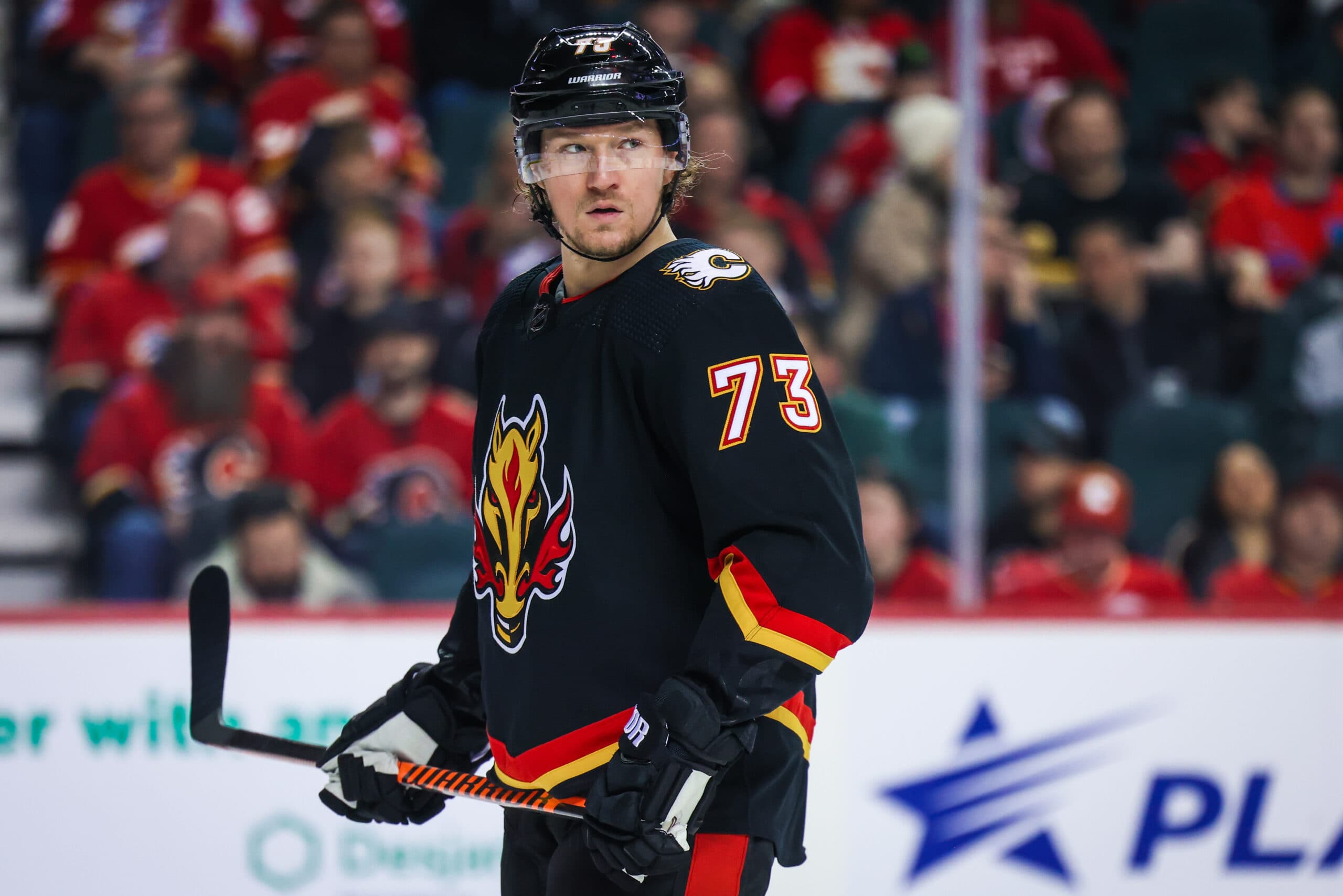 Photo credit:Sergei Belski-USA TODAY Sports
If you are a Calgary Flames fan, it probably wasn't the best day for you.
Daily Faceoff's Frank Seravalli dropped four bombs on Twitter about four players on the Flames – who are entering the last year of the contract – who do not want to re-sign with the organization once their current contract is up.
As we know, the Flames have plenty of UFAs and RFAs up for contract after the 2023-24 season and with a new GM in the fold, he's got to figure out who wants to stay and who wants to leave.
Today, we found out who might be leaving the Flames organization via trade or free agency.
Just before noon Eastern time, Frank Seravalli tweeted this about Elias Lindholm:
Not even five minutes later, he tweeted this about Noah Hanifin:
And about 30 minutes after the Hanifin tweet, Seravalli dropped his third bomb about the Flames. This time about Mikael Backlund:
Lastly, Seravalli tweeted about the Flames again at around 5:30 pm Eastern time. This time about Tyler Toffoli, and that's where I'll begin talking about the 31-year-old.
Toffoli, 31, just wrapped up his second season with the Calgary Flames and by the sound of Seravalli's tweet, it looks like he too will be looking to sign elsewhere when his contract expires at the end of the 2023-24 season.
However, not even five minutes after that tweet, Sportsnet's Elliotte Friedman dropped this on his Twitter:
So not even in five minutes, we got the news that Toffoli is not interested in re-signing in Calgary, and now the Flames have made him available for trade with 31 other teams.
With that bit of news, I think the Toronto Maple Leafs should be calling the Calgary Flames about his services to help bolster Toronto's top-six.
Toffoli wouldn't just bring goal-scoring ability to Toronto's top-six, he also brings a reliable defensive presence on the ice at even-strength as well as a good power-play option as seen below on
JFresh Hockey's
player card for Tyler Toffoli.
It's not very common for a player who can score between 20 and 30 goals a season to be available for trade with a year left on his contract. Not to mention Toffoli had a career year last season scoring 34 goals and 73 points in 82 games – which led the Flames in both categories last season – and if slotted in another top-six role, especially with Toronto's, he could match or come close to last season's total for sure.
As I said above, he's entering the last year of his contract, and given his production and price tag ($4.25M AAV), there should be and probably will be lots of teams calling Calgary about the Scarborough native's services.
It's unknown what the asking price will be for Toffoli, but given his unwillingness to re-sign with the Flames, I think Calgary will have to take the best offer available before they lose him for nothing if they wait until after the 2023-24 season.
Oh, how could I forget that Toronto's new GM is Calgary's former GM in Brad Treliving.
It wouldn't shock me or anyone else if he swung a deal together with his former club for Tyler Toffoli or even Noah Hanifin if Treliving would like to improve Toronto's blue line.
It'll be interesting to see what the Flames do with the NHL draft less than a week away and free agency next Saturday. It'll also be interesting to see if Treliving finds a way to bring a Flames player over to Toronto too.