Which unlikely hero will step up to steal a game for the Toronto Maple Leafs?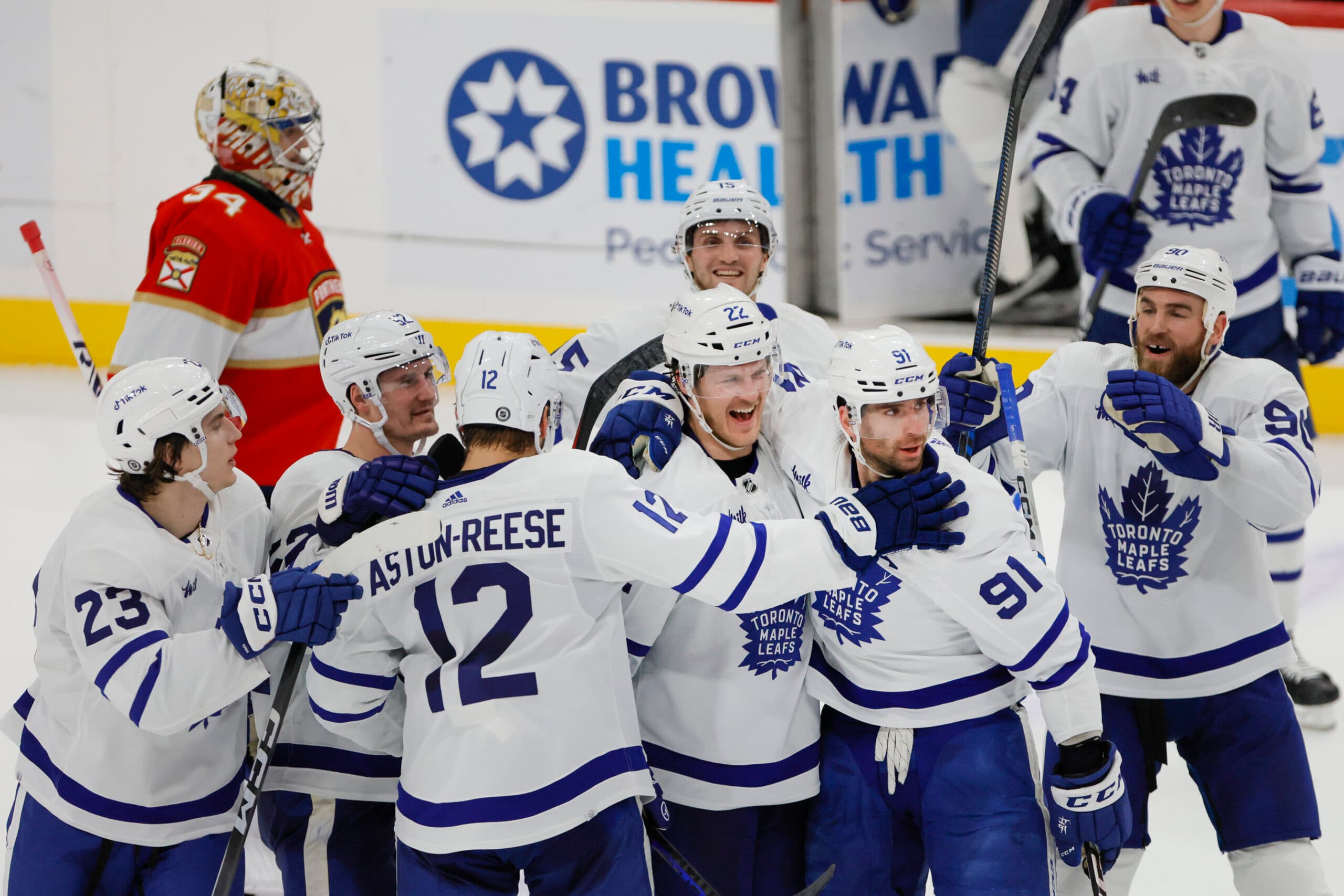 Photo credit:Sam Navarro-USA TODAY Sports
So far in the Toronto Maple Leafs' 2023 playoff campaign, all the players who should step up seem to have done exactly that. Each of Mitch Marner, Auston Matthews, John Tavares, William Nylander, Morgan Rielly and newcomer Ryan O'Reilly are averaging over a point per game through the first three contests. As a result, the Maple Leafs hold a 2-1 series lead over their divisional rival Tampa Bay Lightning.
While this sort of dominance from the big names has been thrilling to watch, it begs the question of who the first unlikely hero of these playoffs will be for Toronto, and when will they step up? Outside of those six players, only Calle Jarnkrok has more than a single point so far in the series – largely due to his addition to the top line in the absence of Michael Bunting. 
Teams who go deep in the playoffs find ways to produce outside of their top six. Unlikely heroes are among the best storylines come the postseason – it's no accident that longtime Leafs fans still remember the heroics of Alyn McCauley whose 15 points in the 2002 playoffs helped propel the Maple Leafs to the Eastern Conference finals. 
All season long, the depth of the Toronto Maple Leafs has been on display. Toronto has used more skaters this season than any other team, with 47 different players (27F, 15D, 5G) suiting up and seeing ice time for the blue and white at some point throughout the year. Everyone currently on the roster has earned their job over a number of other skaters who have shown they can play at an NHL level.
The newest addition to the group, Matthew Knies, has quickly shown he's NHL ready despite just turning pro less than a month ago. Playing on O'Reilly's wing, he seems to be a prime candidate for a breakout playoff performance. Should Knies become a significant scoring threat, the Maple Leafs would then have a gamebreaking centre and winger on each of their top three lines – creating a matchup nightmare for any coach.
Knies' other linemate Noel Acciari has also shown flashes of brilliance so far this postseason, and seems to be another likely candidate for a breakout performance that steals a win. On top of scoring the opening goal in Saturday's win, Acciari has been one of Toronto's go to penalty killers, while also playing nearly 15 minutes per game. The coaching staff has been trusting him throughout the series, and their faith could very well be rewarded in a big way.
The greatest pressure to have a dominating performance however may belong to Sam Lafferty and Zach Aston-Reese, who seem to be the most likely candidates to be taken out of the lineup once Michael Bunting returns. Both players sit at the bottom of the team's ice time charts, hovering around 11 or 12 minutes per game, with the next lowest on the team being well over 14 minutes.
Each of Lafferty and Aston-Reese will have at least one more opportunity tonight to prove they deserve their spot in the lineup, and it doesn't necessarily have to happen by racking up a lot of points. If their fourth line can shut down some of Tampa's scoring threats, and keep the Lightning neutralized every time they're on the ice, it will leave head coach Sheldon Keefe with a difficult decision to make when Bunting is eligible to return.
The playoffs are where legacies are born and stars are made. While Toronto's own stars have so far silenced the critics, the Maple Leafs will need to see a more complete effort from those further down the lineup if they hope to go on a deep run. Whether it's a timely goal, a breakout performance, or even an elongated display of defensive prowess, the stage has been set for an unlikely hero to rise to the occasion – the only question left is who that will be.