Value to be found in non-tendered free agents once again for Maple Leafs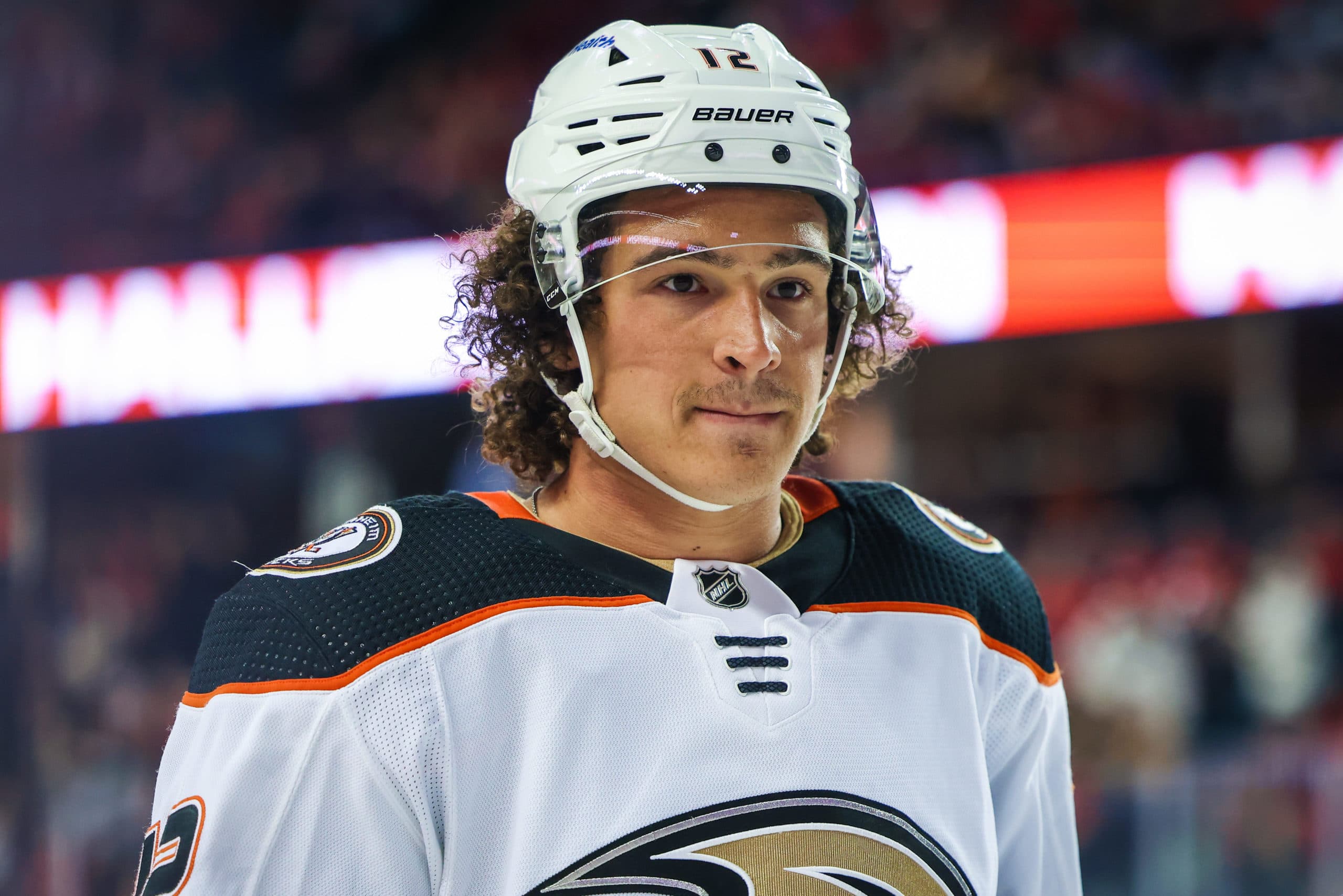 Photo credit:© Sergei Belski-USA TODAY Sports
When you're a team that operates near the salary cap ceiling, free agency is a time to try to bring in undervalued talent rather than throw money at the big fish.
For the Toronto Maple Leafs, this is the situation they've found themselves in for a few seasons now. While the flat cap world has hurt Toronto by keeping them near the salary cap without the anticipated growth of the cap over the past couple of years, there is a bit of a silver lining to be found.
As every team has to deal with the ramifications of a stagnant salary cap, it has resulted in teams becoming much warier of arbitration for their restricted free agents. For another year in a row, this has resulted in multiple intriguing mid-20s players becoming available on the open market due to team's non-tendering their restricted free agents either due to a qualifying offer that is too high or an arbitration case they want no part of.
Last summer, GM Kyle Dubas and the Maple Leafs dipped into the non-tendered UFA market quite a bit. @David Kampf, one of their best signings, was one of these players, having been non-tendered by Chicago. @Ondrej Kase was another, who was let go by Boston due to his higher qualifying offer and injury concerns.
On the flip side, Toronto decided to bet on @Nick Ritchie after he was non-tendered, also by Boston. Of course, that signing resulted in a midseason cap dump.
Overall, though, the non-tendered free agent market is an area for teams such as Toronto to target and sign younger free agents to fill in various roles on the team. Here are a few intriguing names that were not qualified by Monday's deadline that could be targeted for Toronto.
LW, Sonny Milano
What a weird year it has been for @Sonny Milano. He began the season on waivers, then claimed a spot alongside @Trevor Zegras in Anaheim's top six, scored a career-high 34 points in 66 games, and then is non-tendered by the Ducks.
Milano hits the open market as one of the most intriguing non-tendered free agents. While his production was solid, scoring just over a half-point per game, it was nothing mind-blowing. Looking at Milano's underlying metrics, however, reveals a player that had an incredibly low on-ice shooting percentage of 7.6 per cent. Assuming this poor luck turns around next year, Milano could be in for even more of a breakout campaign than he already had in 2021-22.
Milano had strong on-ice results relative to the rest of the Ducks roster, ranking top two on his team in Corsi and expected goals-for. This, combined with his especially promising micro stats, make for one of the more enticing free agents on the open market.
Toronto needs a boost to their second line, as results with the Kerfoot-Tavares-Nylander unit just weren't good enough. If Keefe keeps Tavares and Nylander together on the second line, Milano could be a great fit to slide in beside them on the left flank. His playmaking skills could be a perfect match with two shooters in Tavares and Nylander.
Milano is projected to receive a three-year contract in the $2.5-million range by Evolving Hockey. A two-year deal drops the projection down to $2 million, while a one-year contract falls to $1.5-million.
If this is indeed what it will cost to bring in Milano, I would be all over it. Either he gives you a different look on the second line or he can provide an offensive spark to the bottom six. Milano is one of the top names I'm keeping an eye on for Toronto on Wednesday.
C, Dylan Strome
Probably the biggest name to be non-tendered, @Dylan Strome's offensive upside will likely make him a target for multiple teams when free agency begins on Wednesday.
For the Leafs, Strome may end up out of their price range, but his skill set and ability to play centre is a fascinating prospect.
Much has been made about @John Tavares' late-season struggles and the idea of pushing him to the win. The current issue for the Maple Leafs is that they do not have anyone on the roster that can slide into that 2C position at the moment. If Toronto were to pursue Strome, that would make Tavares' potential move to the wing much easier to handle from a roster construction standpoint.
Strome had a strong scoring season, racking up 22 goals and 48 points in 69 games. He was especially productive later in the season, scoring 30 points in 37 games from February to the end of the season.
Projected to be in the $4-million range, Strome would need to take a bit of a hometown discount to be a legitimate option for Toronto. If he were to do such a thing, it would open up a lot of lineup flexibility for Sheldon Keefe, not only in potentially pushing Tavares to the wing but also as the potential anchor of a much-needed offensive third line.
LW, Danton Heinen
Despite a successful bounce-back season in Pittsburgh and a more than reasonable qualifying offer, the Penguins elected to non-tender @Danton Heinen due to his arbitration eligibility.
As a result, the 27-year-old left-winger hits the open market coming off of a strong 18-goal, 33-point season with Pittsburgh. Heinen played up and down the Penguins lineup, with his most common line being with @Evgeni Malkin and @Kasperi Kapanen.
Toronto will be looking to add forward depth at a cheap cost and Heinen could fit the bill. He was an impressive two-way player in 2021-22, ranking top five on the Penguins in Corsi-for at 54.1 per cent at 5v5, and would be a potential fit on both a defensive third-line or a more offensively used fourth line. Given the amount he played with the Malkin as well, Heinen has shown an ability to fill in higher in the lineup when needed.
Heinen wasn't a penalty killer for Pittsburgh, however, an area the Leafs will need to address with @Ilya Mikheyev walking in free agency and the potential departures of @Ondrej Kase and @Alexander Kerfoot too.
Still, if he only gets a slight raise from his $1.1-million cap hit last season, Heinen could be someone the Leafs look at to plug one of their holes in the bottom six. He's projected to cost a little more than $2 million by Evolving Wild, he would need to come in a bit lower than that to be a real candidate for Toronto.
G, Ilya Samsonov
Off the heels of the @Matt Murray acquisition, the Maple Leafs should absolutely still be in the market for another NHL-quality goaltender.
Enter @Ilya Samsonov, a fairly surprising addition to the unrestricted free agent class when he was non-tendered by Washington on Monday. Samsonov, a former first-round pick of the Capitals, has not quite taken over their starting job as they anticipated.
Samsonov entered the league in 2019-20 with a promising .913 save percentage as a backup but has seen his results drop each of the two years since. He played a career-high 44 games for Washington in 2021-22…but also posted a career-worst save percentage of .896.
Still, Samsonov is a mid-20s goaltender that at one point was regarded as the best goalie prospect in hockey. With this pedigree and decent NHL results in his past, Samsonov is one of the more fascinating goaltending free agents still available on Wednesday.
Given his age and upside, one would imagine that not just contending teams, but also teams lower in the standings in need of a goaltender such as Buffalo may be willing to toss money Samsonov's way and take a flier on him.
Projected at a $3-million contract for a two-year deal, Samsonov might be out of the Leafs price range in searching for a tandem partner for Murray. If the Leafs free up some money elsewhere, however, he could be a prime target to round out the Toronto crease on Wednesday.
Two potential Marlies
Finally, there are two non-tendered forwards that caught my eye as interesting candidates to bring in for the Marlies.
First, @Matt Luff enjoyed a career year in the AHL with Milwaukee, scoring 14 goals and 31 points in 30 games to set a career-high in points-per-game at that level. He also chipped in six points in 23 games with the Predators in the NHL.
Luff, 25, was one of the players I profiled back in June as having a comparable statistical profile to @Michael Bunting before his breakout in the NHL. Be sure to check that one out for more on Luff, and don't expect Bunting-esque results, but the Oakville native could be a strong option to fill out the Marlies roster and provide NHL depth.
The other name that caught my eye is @Jack Dugan of the Vegas organization.
Dugan, 24, had a stellar two-year career with Providence in the NCAA, scoring 91 points in 75 games from 2018-2020. He seemed poised to break into the Golden Knights lineup in short order, especially following his first AHL season in which he scored 33 points in 37 games, but it failed to materialize this past year.
Dugan's production, particularly at even strength, fell off a cliff. He scored just 18 points in 35 games and is now a free agent.
Marlies GM Ryan Hardy and head coach Greg Moore have obvious ties to the Chicago Steel, the USHL team Dugan played for in 2017-18 (a year before Hardy and Moore arrived in Chicago). I could see him being a player the team targets as a bit of a reclamation project, looking to work on his skating to see if there is still a chance to unlock the power forward potential he showed in college.