Vladislav Gavrikov could be the sandpaper the Leafs crave on their blueline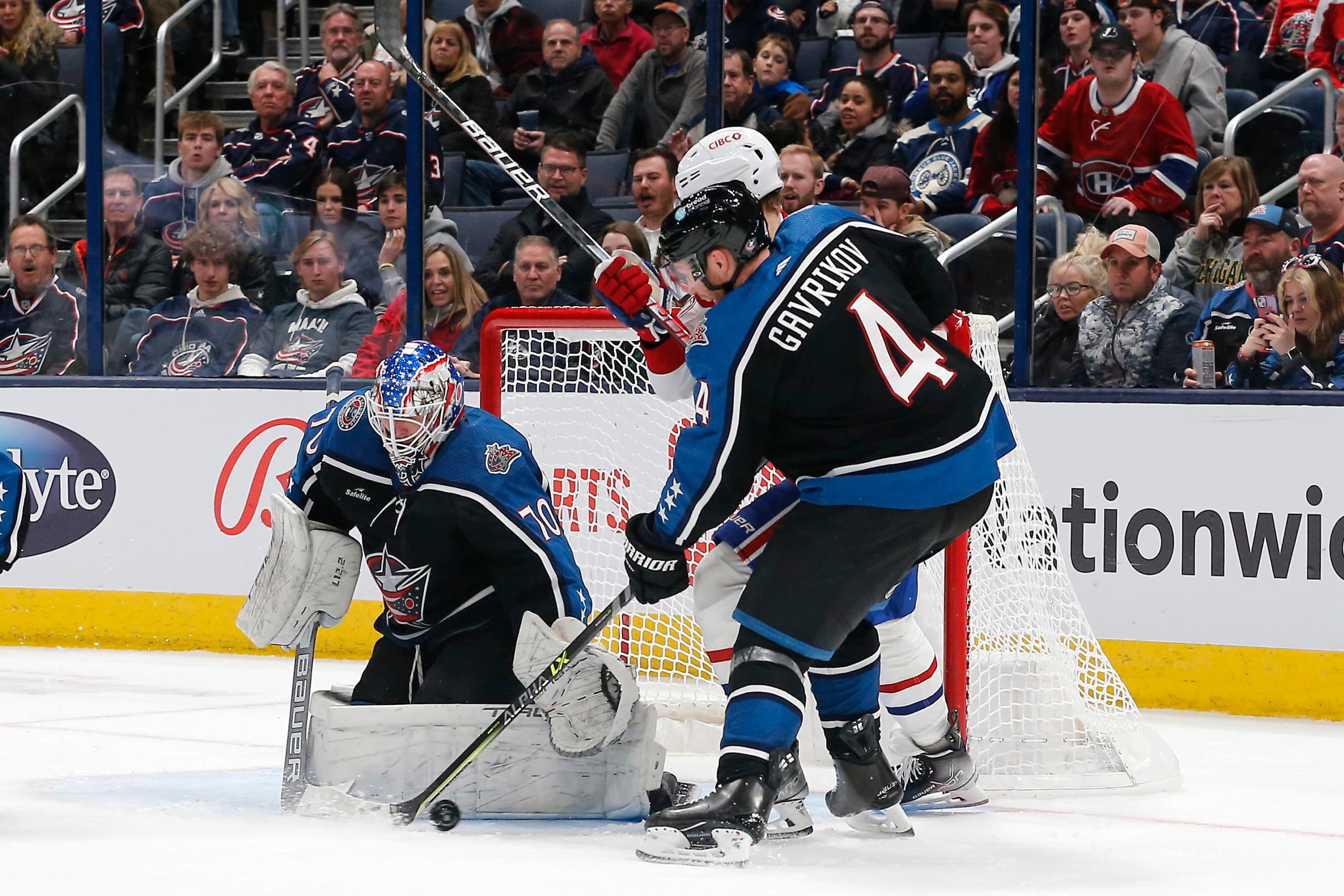 Photo credit:Russell LaBounty-USA TODAY Sports
Last year the Leafs did pretty well by bringing in a large Russian defenseman from a terrible team who was on a reasonable contract. And while Ilya Lyubushkin didn't lead the Leafs to the promise land, nor did anyone expect him to, he did provide a good physical presence that could play though out the Leafs defense pairings.
Saturday night, Elliotte Friedman connected the dots that many where already speculating on, that the Leafs are looking at Vladislav Gavrikov as an option for a defensive upgrade.
No speculation on the cost was given, no discussion about salary retention, just the note that both the Leafs and the Oilers are teams that are seriously looking at the Blue Jackets defensemen.
So let's briefly look at Gavrikov, a defenseman who has been pretty solid for a few years, but lacks the name recognition to truly excite Leafs fans.
If size matters, he's 6'3 and 213lbs. If you want to look at those other gritty characteristics, he has 47 hits and 79 blocked shots through 44 games this year. His hit count is down from 124 in 80 games last season, but he could eclipse the 138 blocked shots from the year before.
He's a minute eater. He's playing over 22 minutes this year, as he did last year too. He had 33 points last year, but his offense has dried up a bit this year. I think you can credit the generally terrible play of Columbus for that, but what a difference not having Zach Werenski around does for not driving offense from the back end.
Gavrikov is an unrestricted free agent, and has a cap hit of $2.8M. It's entirely possible the Blue Jackets retain some of that, but they lack the cap flexibility of a lot of other lottery bound teams. They do have all three salary retention spaces open and other than Nyqvist, the BJs don't have anyone else they will get a significant return on.
A couple of the catches when it comes to Gavrikov are that the Blue Jackets are supposedly looking for a first. The good news is that if the Leafs were willing to pay that or the Oilers for that matter, he would have been moved by now. It's likely he's going to cost less than a 1st or he'll end up costing a first round pick but Columbus will be retaining salary and taking back a contract.
There's also that Gavrikov is a left shot and the Leafs tend to be viewed through the lens of having a more crowded left side. Honestly, I don't see it as a deterrent as bringing in Gavrikov is a commitment on either side to pushing a NHL calibre defenseman into the press box.
I've made the decision to cherry pick the player card that shows Gavrikov in the best possible light, as this year and the bottom dwelling performance from the Blue Jackets has dragged his numbers down. I say that with the awareness that he is very much a part of that team that is grossly underachieving and it's on him too. In that sense, I'd say there is some hesitancy to get in a bidding war over a player that isn't putting up great numbers. The Werenski injury does have Gavrikov used beyond where he is intended to play. He is still with his partner from last year, Andrew Peeke (another possible Toronto target), but they are facing first line competition regularly now. That can make a big difference and speaks to Gavrikov as a better second pairing option.
I'm not sure anyone should be overly excited about Gavrikov, but I don't think anyone should be put off by the idea either. Gavrikov is a good fallback to if someone like Jake McCabe doesn't work out for the Leafs. Or a good alternative he can be had cheaper or the Hawks don't want to retain salary on McCabe.
If Gavrikov is being looked at as the potential Lyubushkin option this year, it's worth noting that he is a better defenseman, but also that means the price is going to be a bit more than Nick Ritchie. The Leafs should be paying more to get more when they can as the have plenty of depth at the bottom of the roster, less so in the middle.