Welcome to Toronto, Jake McCabe & Sam Lafferty: Leafs Morning Take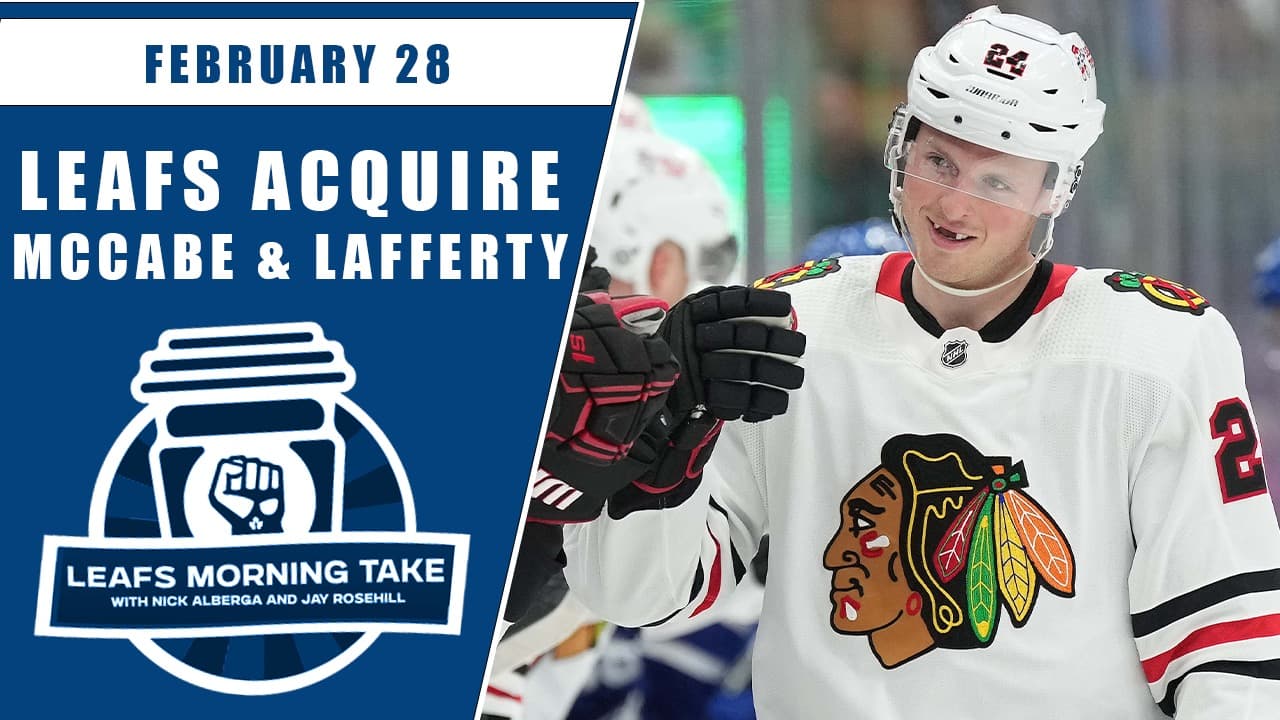 Another monster move for Kyle Dubas and company.
On Monday afternoon, Toronto acquired Jake McCabe and Sam Lafferty from the Chicago Blackhawks. Considering what some players have gone for recently – namely Tanner Jeannot – I thought Dubas did very well once again. Obviously, that's where we started the conversation on the
Tuesday edition of Leafs Morning Take
. We're fired up, folks.
After that, we jumped into what could be next. Due to salary cap reasons, it's very likely a corresponding move could be coming over the next few days. As things lay, you would have to think Alex Kerfoot, Justin Holl and Pierre Engvall are in play right now. We'll see what happens.
Meantime, the Leafs continue to get set for their Western Canadian tour that will get underway on Wednesday night in Edmonton. Every year, I look forward to this trip. Suffice it is to say, there's a lot of Leafs fans in Western Canada.
Join us on Wednesday at 11 AM ET for a full preview of Leafs/Oilers from Rogers Place in Edmonton.