We're Done Here, Right?
Photo credit:© Eric Hartline-USA TODAY Sports
The @Toronto Maple Leafs sit fourth in the Atlantic Divison at the moment. Their power play and penalty kill, both led by assistant coaches who were brought in this summer, rank in the bottom third of the league, respectively, while their odds at qualifying for the playoffs languish at precisely 33.4% prior to Saturday night,
according to MoneyPuck
.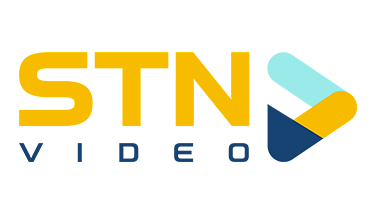 I'm not going to pretend to know how those odds are actually calculated. But that seems bad, right?
It's not merely that the Leafs have been bad thus far, though. In fact, "bad" would be fine. "Bad" is a hiccup, a temporary wrinkle that can be ironed out with a few players-only meetings and even more "pucks in deep".
Contenders have been bad before. Ask any hockey boomer alive and they'll spit out their dentures to tell you that "The St. Louis Blues were in last place on January 1st and look what happened!"
These Leafs aren't bad. No, their issues lie far deeper than that, festering at their very foundation. What these Leafs are is broken. Their roster is infected, and since the night of April 23rd, 2019, their only treatment has been to amputate every body part but the one carrying the actual disease: Mike Babcock.
Let's speak freely here, alright? I feel like the days of adorable lil "Saskatchewanisms" are over.
It's truly comical how selectively we apply excuses in this market. A 22-year-old William Nylander can be tarred and feathered in the public square for subpar play after missing an entire training camp, preseason, and three months worth of systems meetings and tangible game action, but hockey's top-earning coach gets a free pass because one of his TWO generational centres missed a few games.
At what point does accountability become a two-way street? Actually, let me save the digital ink it would have taken to simply type "never" (whoops I did it anyway) and ask a different question: We're done here, right?
The Maple Leafs are 29-26-10 in their past 65 games. That's nearly a calendar year of sub-.500 hockey, all achieved with a roster that features John Tavares, Auston Matthews, Mitch Marner, Wiliam Nylander, Andreas Johnsson, Kasperi Kapanen, etc, etc. Frankly, it should be impossible to waste that much talent. In miraculous fashion, though, this team has found a way. Scream as many excuses as you like, but in the hands of someone different, it's hard to foresee a similar outcome.
Then again, maybe not. I mean, most coaches don't enjoy the benefits Babcock does.
Most coaches don't work for a team with the financial resources to sign any free agent on the market, and, upon landing perhaps the biggest fish of the modern era, literally bend the rules of the salary cap to surround him with quality talent. Most coaches don't enter their job with an already-installed pipeline of enviable prospects that, one year later, would add the first overall pick. Most coaches aren't given the freedom to air their roster complaints to a public audience, and, in lieu of discipline, see their needs be catered to instead.
It doesn't. And that's the problem.
Blurring a few lines is one thing when you have the success to get to away with it — of which Babcock does not. Not only have his Leafs (obviously) failed to capture the sport's ultimate prize, they've been defeated by the exact same team, in the exact same playoff round, in the exact same game, on the exact same ice, and in the exact same fashion, two years in a row now.
Babcock is not a Belichik-ian savant whose lapses in the people management department can be forgiven by the rings that clutter his fingers. Rather, he's a good coach — very good, in fact — with a stubborn streak that has now lost him the room in Toronto.
At this moment, I can't imagine a single Leaf player who would say the same for Babcock.
TLN
Change can only really happen from the top down. And this summer, the Maple Leafs' recent postseason failures were enough to motivate Kyle Dubas into championing some widespread organizational revision, all in the hopes of producing a different outcome.
Half of the roster was shipped out for new, more form-fitting pieces. Contracts were shed. Long-time lineup fixtures were expunged. An entirely new (assistant) coaching staff was even installed to re-work the special teams.
Post-reconstruction, has anything truly changed? No. It hasn't. In fact, both the eye test and the dreaded underlying numbers seem to suggest they've gotten even worse. So, what does one do when negative trends persist despite concerted efforts made to correct them? The only thing they can do: look at the constant variable.
There's no denying the extensive resume Mike Babcock holds as an NHL head coach. This sport is simply too cutthroat for anyone to luck into 700 career wins. The man is gifted in his craft. No one can question that.
On a different team, Babcock might even be a perfect fit. His gruff, no-nonsense demeanour was exactly what the doctor ordered for a flailing Leafs organization back in 2015 — when fans only hoped the front office wouldn't throw an unsuspecting player under the bus during a lunch-time TSN 1050 appearance, let alone challenge for the Stanley Cup.
But times change. Circumstances change. And if you refuse to change with them, don't feign surprise if they leave you behind. Babcock has done exactly that. Despite every chance to evolve at a baseline level, his hallmarks still stand. And now, in the midst of what should be a contending season, it's hard not to envision him as the final hold out in an ongoing and sorely-needed facelift.
You can use injuries or personnel flaws or any number of excuses to shield Babcock from the legitimate criticism coming his way. We've all done it. It's easy. Too easy, perhaps. Because at a certain point, excuses cease to matter, and the highest-paid coach in hockey should be capable of squeezing some modicum of success from a roster literally bursting with offensive talent.
If not, then there's only one thing left to ask: We're done here, right?