Wes McCauley will ref Game 3 between the Toronto Maple Leafs and Florida Panthers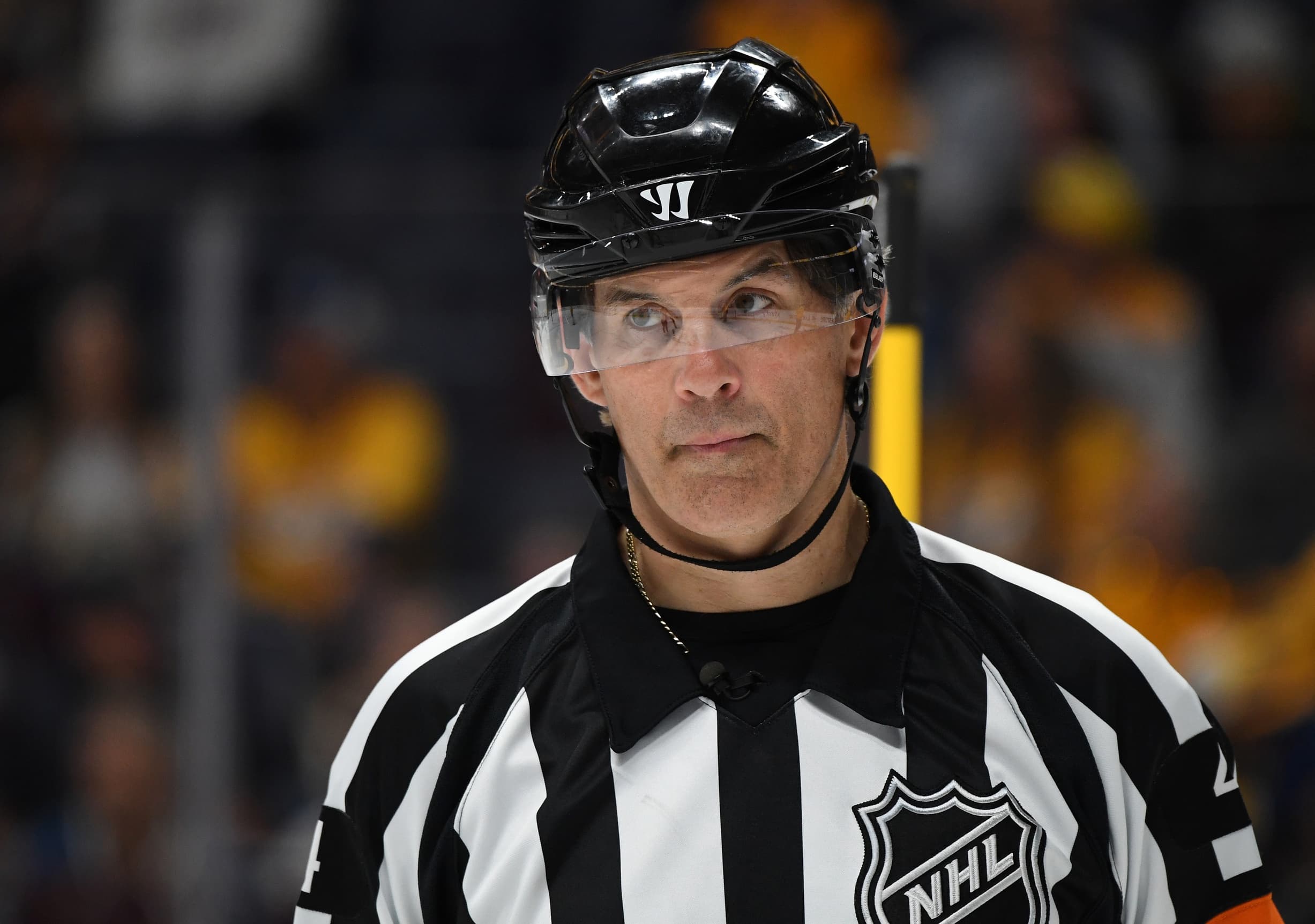 Photo credit:Christopher Hanewinckel-USA TODAY Sports
The Toronto Maple Leafs are facing an uphill battle in their second-round series with the Florida Panthers.
Fresh off of a shocking seven-game win over the Presidents' Trophy-winning Boston Bruins in the first round, the Panthers came into Toronto and beat the Leafs twice to jump out to a 2-0 lead in the series. The Leafs are now facing what's essentially a must-win situation in Game 3 in Florida on Sunday as only a handful of teams have ever come back and won after going down 3-0 in a best-of-seven playoff series.
According to Chris Johnston, Game 3 between the Leafs and Panthers will also be reffed by Wes McCauley, who's become a controversial figure around Leafs nation.
McCauley called Game 1 between the Leafs and the Tampa Bay Lightning in the first round of the playoffs. The Leafs got hammered by a score of 7-3 and it put them at 0-8 all-time in playoff games that were reffed by McCauley.
The Capitals were heavily favoured over a young Toronto squad in 2017 and the penalties called were even in the 

Game 5 loss that year

. There also didn't appear to be any penalty bias in those three games against the Boston Bruins between 2018 and 2019, and 

the deciding Game 7

 in the latter of those two series featured no penalties called against the Leafs. The two losses to the Blue Jackets 

during the bubble tournament in 2020

 can be chalked up to Columbus' goalies posting a .952 save percentage during the series. Finally, 

last year's Game 7 loss

 to the Lightning at home saw two penalties called on Toronto, one of which was a delay of game call, and three on Tampa.
Fans have pointed out
that McCauley reffing Leafs games could be a conflict of interest. McCauley's brother-in-law is disgraced minor-league hockey coach David Frost and Sheldon Keefe testified against Frost when he was charged with 12 counts of sexual exploitation by the Ontario Provincial Police in 2006.
"Officials don't have any impact on the game and it's not my focus. Wes has treated me like a true professional the whole time that I've been in this league and I've been very appreciative of that."